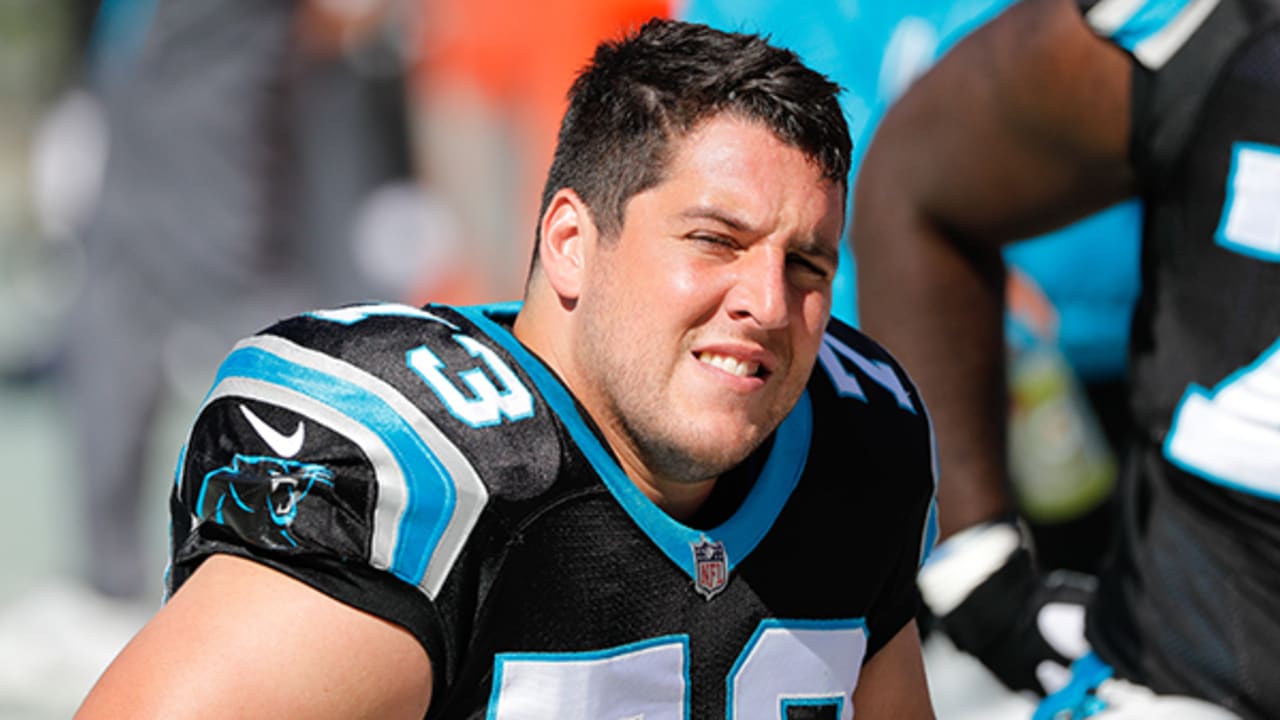 Greg Van Roten, a standout offensive lineman on the Penn football team from 2008-11, has signed a three-year contract with the New York Jets. 
A native of Long Island, New York, Van Roten, 30, spent the past three seasons with the Carolina Panthers, where he started 27 of 37 games. 
"Obviously, it was an unbelievable opportunity to go play for your hometown team. I grew up a Jets fan," Van Roten told New York City's WFAN. "They used to practice a couple of towns over when they were at Hofstra. A lot of the Jets guys used to live on Long Island, like Garden City, Point Lookout. So just being around that as a kid was really cool and watching the team growing up then going to play in the NFL was an amazing experience. We had kind of been circling each other ever since I came out of college."
Van Roten, who was enrolled at the Wharton School, was a two-time Ivy League champion during his Quaker playing days, and a two-time First-Team All-Ivy selection, including a unanimous selection his senior year. As a junior, he was a key part of the top rushing, scoring, and total offense in the conference, and the sixth-best rushing attack in the country.
Undrafted out of college, Van Roten played for the Green Bay Packers for two years, and then the Toronto Argonauts of the Canadian Football League for two years, before catching on with the Panthers. He started 11 games for Carolina last season.