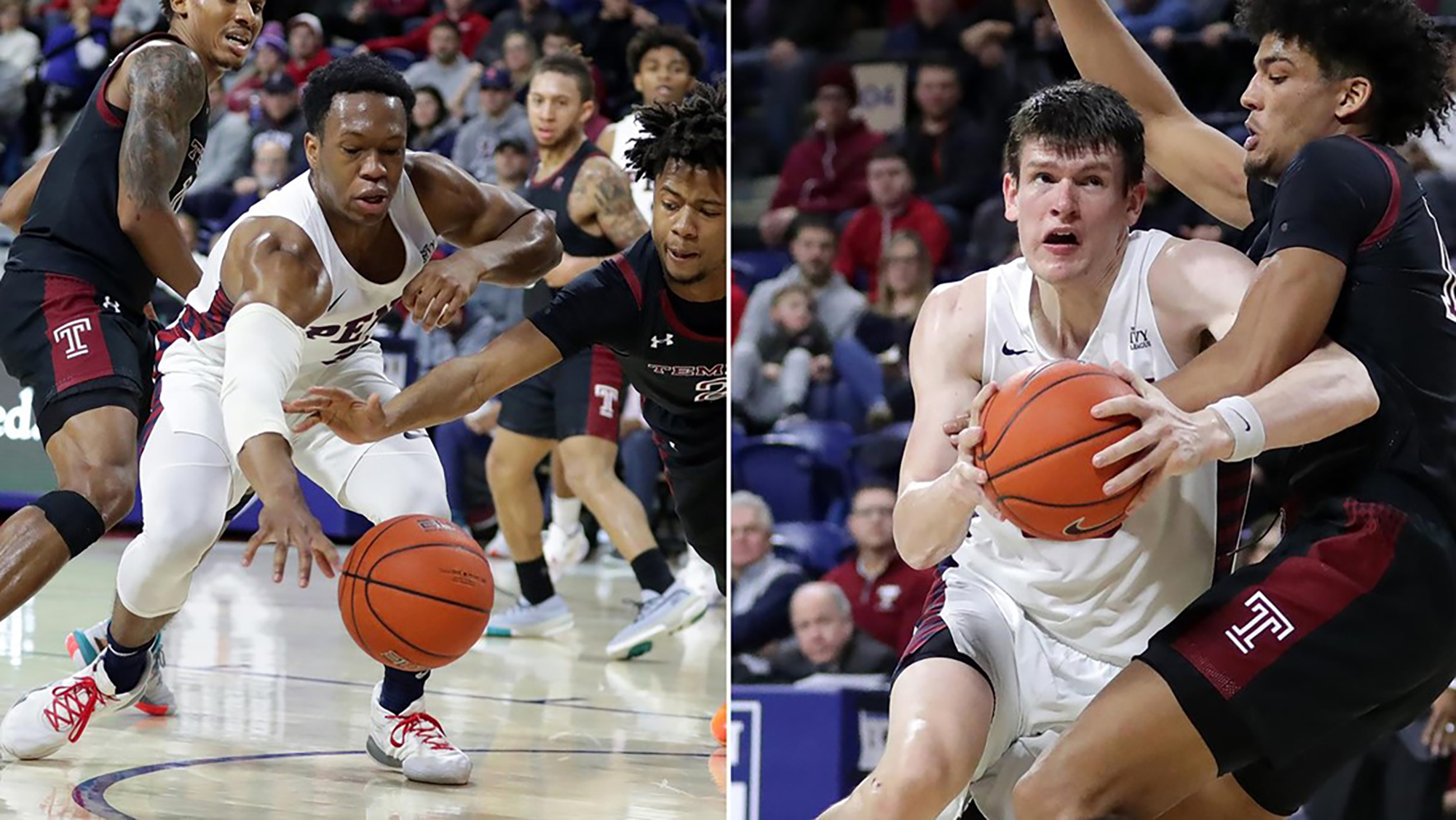 Senior forward A.J. Brodeur and freshman guard Jordan Dingle helped the 8-7 men's basketball team halt their three-game losing streak on Saturday by coming up big in Penn's 66-59 Big 5 victory over Temple. 
Accordingly, the dynamic duo has received recognition from the Ivy League and Big 5.
Brodeur has been named Ivy League Player of the Week and Big 5 Player of the Week; Dingle picked up his fourth Ivy League Rookie of the Week honor.
Against the Owls, Brodeur scored a team-high 19 points, 12 of which came in the first half. He was 6-12 from the field, 1-2 from behind the arc, and 6-8 from the free-throw line. He also had 14 rebounds, a team-high six assists, and two blocks. His productivity marked his ninth double-double of the season and 28th of his exceptional career.
Averaging 17.2 points per game, Brodeur is the fourth-leading scorer in the Ivy League. His 9.1 rebounds per contest are second in the conference. He also ranks second in assists per game (4.5), third in assist-to-turnover ratio (1.8), fourth in blocks per game (1.6), and fourth in field goal percentage (.507). 
Dingle scored 15 points against the Owls. He was 6-13 from the field, 3-6 from the three-point line, and had four rebounds and one assist. After Temple cut Penn's lead to 44-38 with around six minutes remaining in the game, his back-to-back triples gave the Red & Blue a 50-38 lead and some much-needed breathing room.
In the Ivy League, Dingle ranks seventh in points per game (14.7), sixth in field goal percentage (.424), seventh in minutes per game (33.2), and 12th in assists per game (2.6).