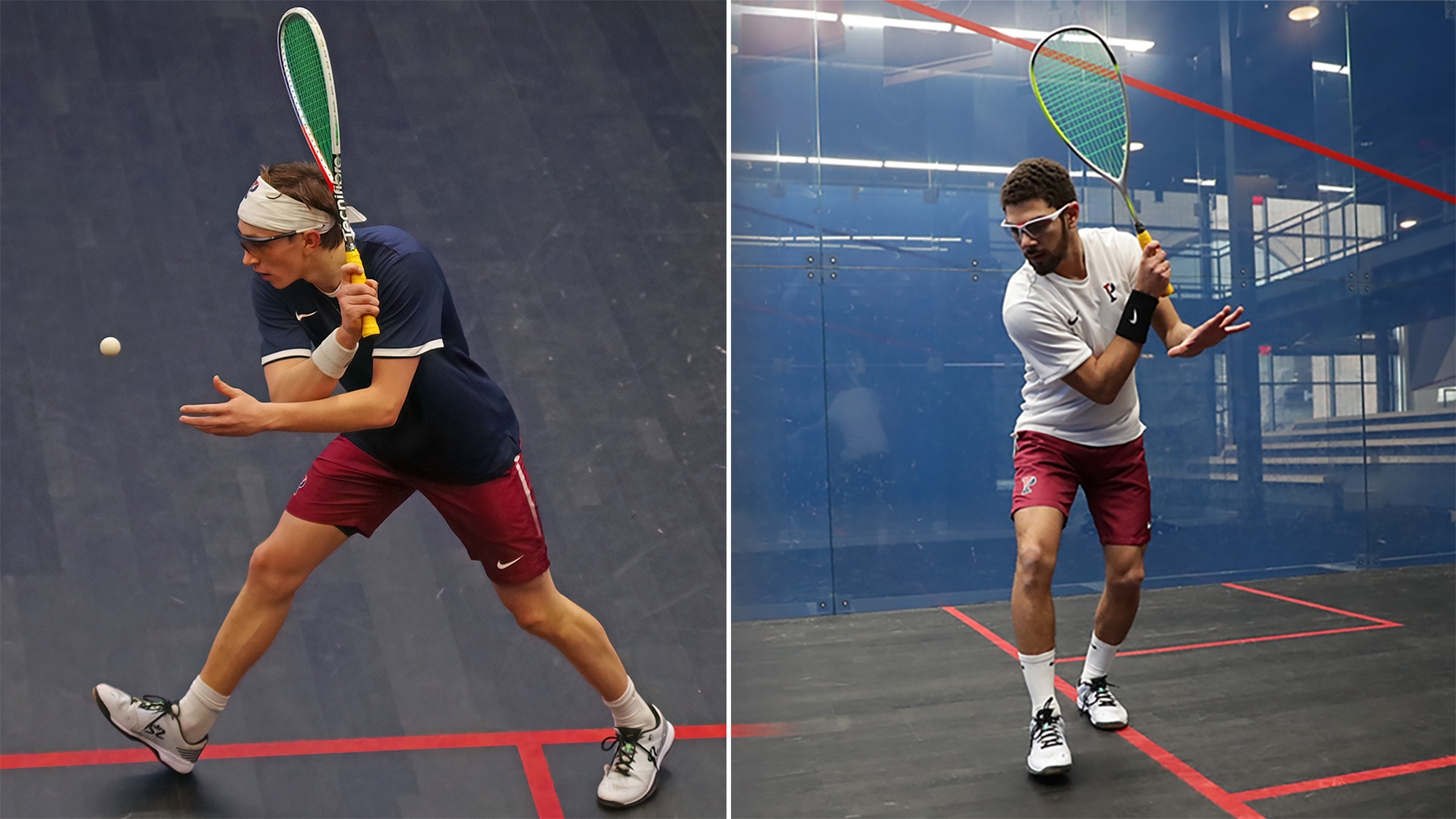 Junior captain Andrew Douglas and sophomore Aly Abou Eleinen of the 12-2 men's squash team are both unanimous First-Team All-Ivy recipients.
Competing all season in the No. 1 spot, Douglas finished the regular season with a 10-3 record overall and a 5-2 mark in conference play. He vanquished a host of the league's top performers, including fellow First-Team All-Ivy awardees Veer Chotrani of Cornell, Spencer Lovejoy of Yale, and James Wyatt of Columbia. 
A native of Brooklyn, New York, Douglas has been selected First-Team All-Ivy in each of his three seasons. He is also a two-time First-Team All-American.
Eleinen went 12-2 overall in the regular season and 6-1 in the Ivy League, playing primarily at the No. 2 position. He recorded nine 3-0 wins in his 14 matches.
Last season as well, Eleinen, from Alexandria, Egypt, received First-Team All-Ivy recognition, and he was a First-Team All-American.
Douglas and Eleinen are the first Penn duo to be named First-Team All-Ivy in consecutive seasons since Stewart Ballard and David Proctor in 1986 and 1987. 
Both players will work to help the Quakers win the National Collegiate Men's Team Championships, or Potter Cup, from Feb. 28 to March 1 in Boston.
The National Collegiate Individual Championships will be held from March 6-8 at Penn.