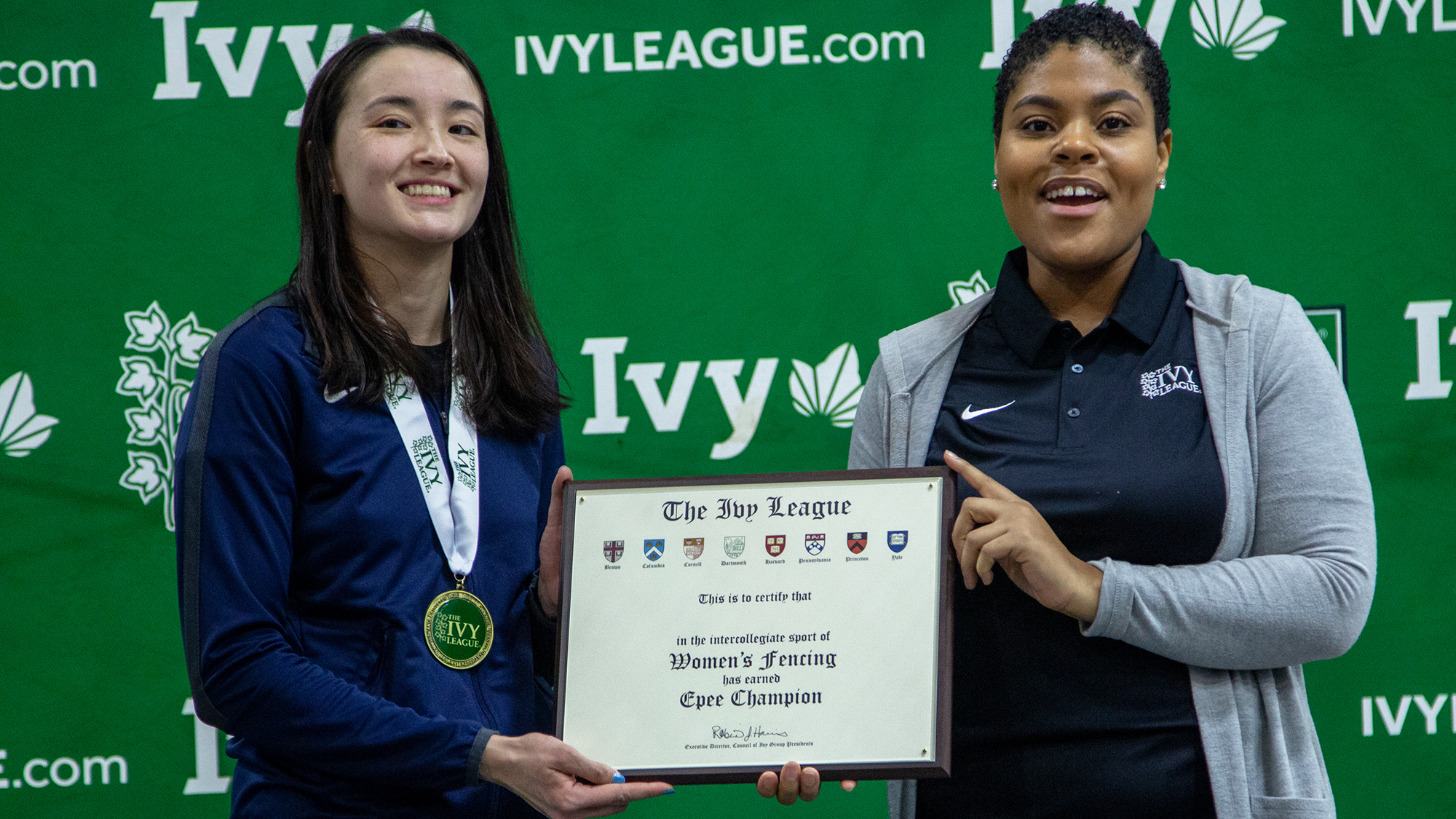 Chloe Daniel, a freshman on the 27-9 women's fencing team, won the individual women's epee championship at the Ivy League Fencing Round Robins over the weekend at the Gordon Indoor Track in Boston. 
The epee is one of three weapons used in fencing. The other two are the saber and the foil. With the epee, the target area is the entire body, head to toe, including any clothing and equipment.
Daniel, a native of Sierra Madre, California, finished with a 12-4 record at the championships and helped the Quakers defeat Princeton, the No. 1-ranked team in the country; Harvard, the No. 7-ranked team in the country; and 10th-ranked Cornell. The Red & Blue are the eighth-ranked team in the land.
On account of her title-winning performance, Daniel has been awarded First-Team All-Ivy honors. She is only the 10th women's epee fencer in program history to be named First-Team All-Ivy, and the first overall women's champion since 2016.
Freshman epee Jessica Liang, senior foil Nicole Vaiani, and junior saber Miranda Gieg received Second-Team All-Ivy recognition.
As a team, Penn finished 4-2 at the championships, which tied for second place with Princeton. Columbia finished 6-0 and won the overall team championship.