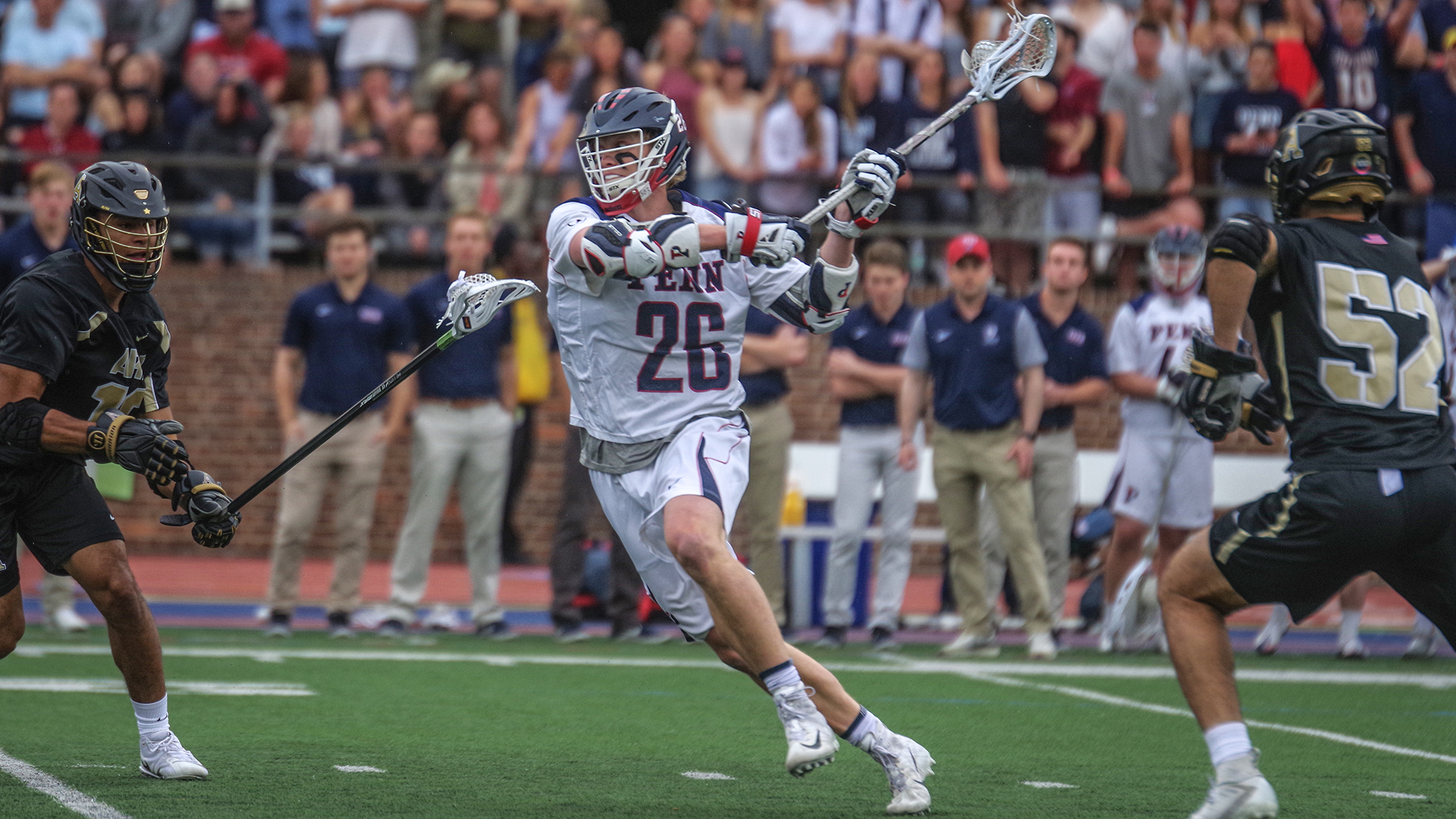 Sam Handley, a junior midfielder on the men's lacrosse team, recently picked up three preseason All-American honors.
U.S. Lacrosse Magazine selected him as a Division I Men's Preseason All-American, the United States Intercollegiate Lacrosse Association named him a Second-Team All-American, and Inside Lacrosse also awarded him Second-Team All-American honors.
"The 6-foot-5, 215-pound midfielder from Portland, Ore., has proven he's one of the most dominant players in the country when healthy," reported U.S. Lacrosse Magazine.
As a freshman in 2019, Handley sets school records for a freshman with 35 goals, 26 assists, and 61 points—the fourth-highest single-season points total in program history. He was a USILA First-Team All-American, an Inside Lacrosse First-Team All-American, a unanimous First-Team All-Ivy selection, and the Ivy League Rookie of the Year and Inside Lacrosse Freshman of the Year.
Last season, Handley played in one game before he went down with an injury, and then the season was cancelled because of the coronavirus.
 "I feel like I have a super chip on my shoulder, just because I only played a game last season," he told Inside Lacrosse. We weren't really talked about a lot after [a 15-17 loss to No. 4 Maryland in the season opener]," he says. "We can attain the same results we did my freshman year: Ivy League title and Ivy Tournament champions. If we continue to get better every day, there's not really a ceiling for what this team can do."
 The Ivy League announced in November that it was canceling the winter sports season and closely monitoring and evaluating the public health climate concerning a possible spring sports season. A decision on lacrosse has not yet been made.