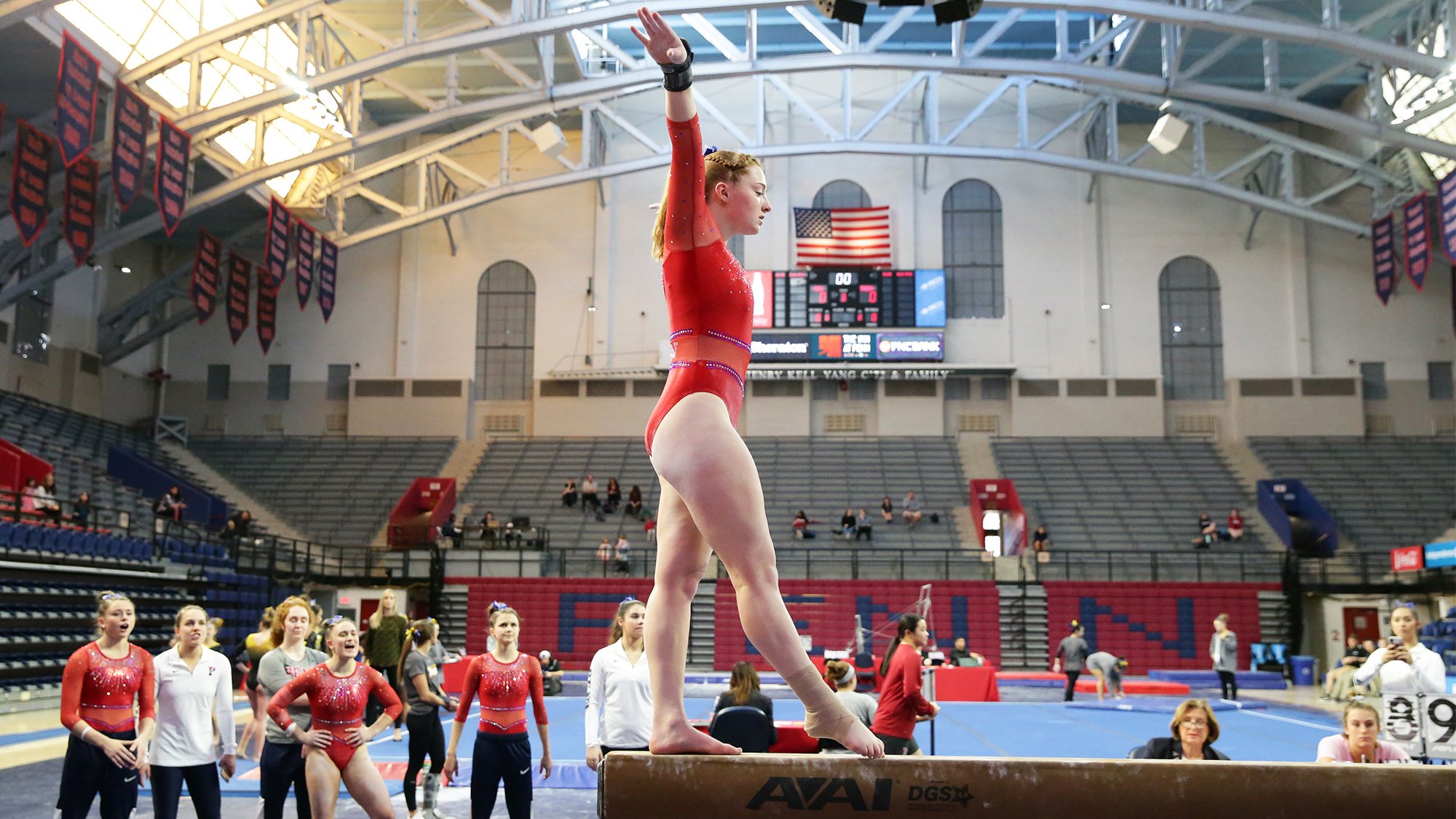 On the heels of her superb scores at George Washington University's Lindsey Ferris Invitational on Sunday in the nation's capital, freshman gymnast Rebekah Lashley has been named Eastern College Athletic Conference (ECAC) Rookie of the Week.
Lashley, from Millville, Massachusetts, was tops on the team on the floor with a score of 9.750. Penn had an overall floor score of 48.275. 
On the vault, Lashley placed second on the team behind sophomore Sydney Kraez with a score of 9.525. The Red & Blue accrued a combined vault score of 47.500.
Lashley, junior Darby Nelson, and junior Darcy Matsuda each scored a 9.750 on the beam. Collectively, the Quakers' beam score was 48.700.
The gymnastics team amassed a season-high team score of 192.850 at the meet and placed third behind Kent State (195.325) and George Washington (193.225). 
On Sunday, Jan. 26, Penn takes on Rutgers at the Palestra at 1 p.m.