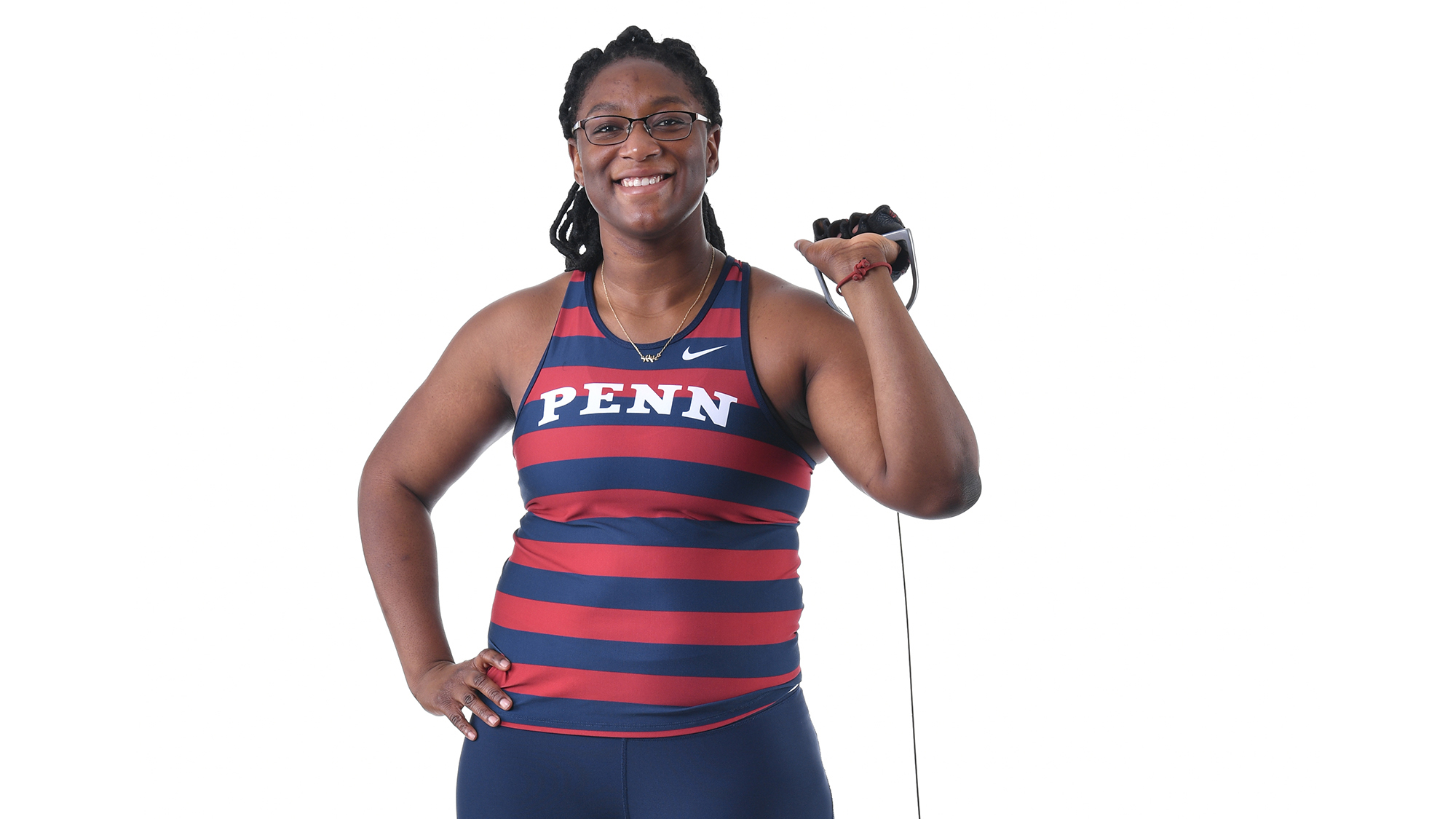 Sophomore Mayyi Mahama of the women's track & field team smashed the Ivy League record in the weight throw at the Princeton Invitation on Sunday with a heave of 21.43m, or 70 feet, 3.75 inches. She topped the previous mark—a 20.83m (68 feet, 4.25 inches) throw by Harvard's Adabelle Ekechukwu in 2013—by almost two feet.
Mahama, from Pullman, Washington, made progress in nearly every meet this season on the road to the conference record.
She began the indoor season by winning the weight throw at the Navy Invitational on Dec. 7 with a toss of 19.48m (63 feet, 11 inches).
At the Penn 8-Team Select on Jan. 18, she triumphed by way of a 19.89m (65 feet, 3.25 inches) mark.
Competing in the Dr. Sanders/Columbia Challenge on Jan. 25, she placed first with a score of 19.85m (65 feet, 1.50 inches). 
On Jan. 31, at the Penn State National Open, she was victorious, hurling 20.09m (65 feet, 11 inches).
Her 20.26 tally (66 feet, 5.75 inches) at the Sykes Sabock Challenge on Feb. 8 placed second.
With a grade of 19.98m (65 feet, 6.75 inches), she placed eighth at the Clemson Tiger Paw Invitational on Feb. 14.
Last season, Mahama placed second in the weight throw at the Indoor Ivy Heps. She will be the favorite at this year's Indoor Ivy Heps this weekend in Ithaca, New York.