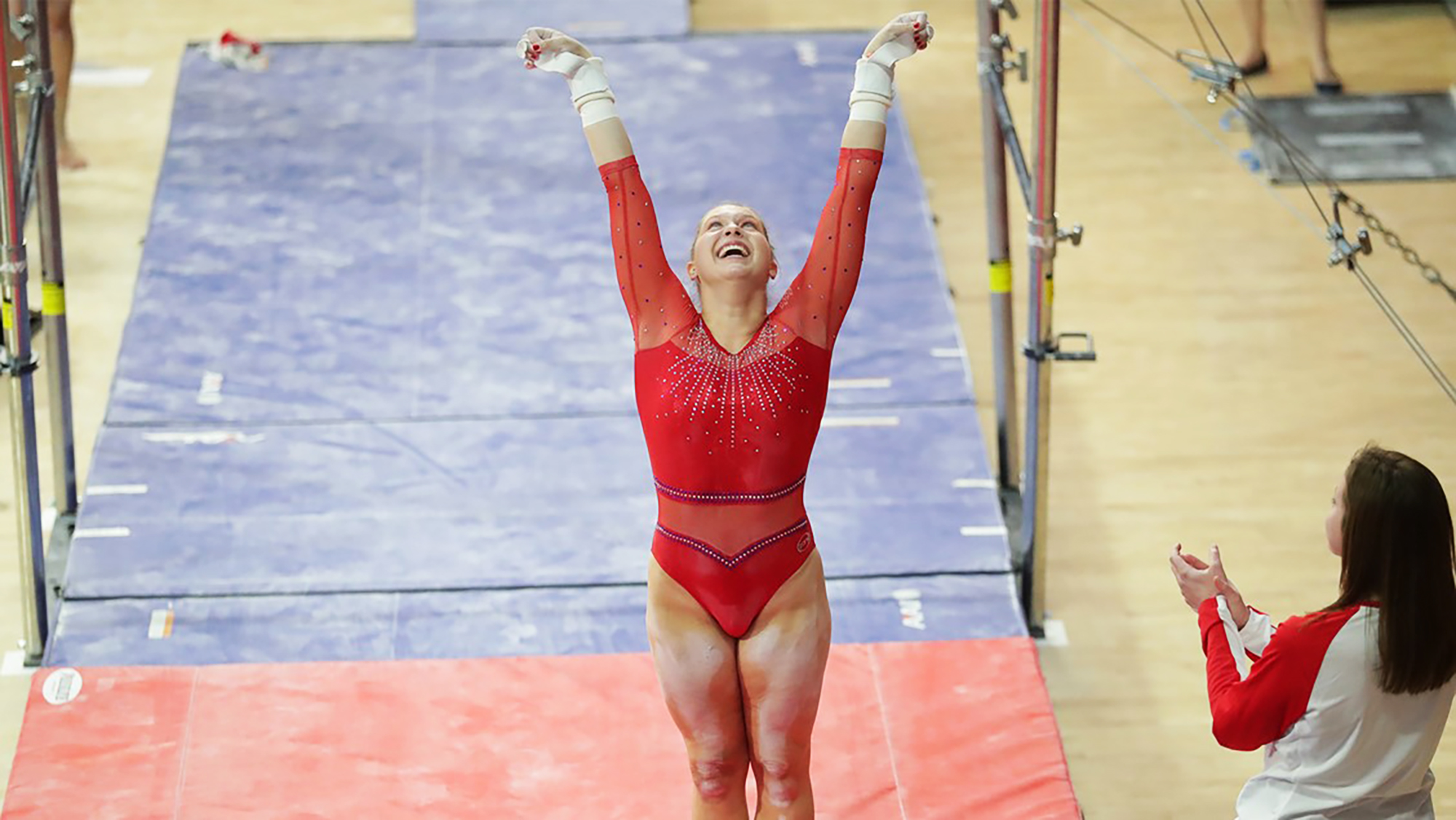 In the gymnastics team's 192.400-187.950 win over Cornell on Sunday in Ithaca, New York, freshman McCaleigh Marr finished first on the uneven bars and tied for first on the balance beam, a performance worthy of Eastern College Athletic Conference (ECAC) Rookie of the Week.
Marr, who hails from Newtown Square, Pennsylvania, won the bars with a score of 9.825. Junior Rose Hoffman placed third with a score of 9.725, junior Jordyn Mannino was fourth with a score of 9.650, and senior Alex Kothe finished fifth with a score of 9.650. Penn won the event 48.450-46.800.
On the balance beam, Marr and Madison Smith of Cornell tied for first with scores of 9.800. Freshman Rebekah Lashley was the runner-up with a mark of 9.775. Junior Darby Nelson placed third with a score of 9.725, and sophomore Sydney Kraez finished fourth with a mark of a 9.625. The Quakers prevailed in the event 48.150-46.450.
Marr's honor was the fourth consecutive week that a Penn gymnast earned an ECAC weekly recognition.