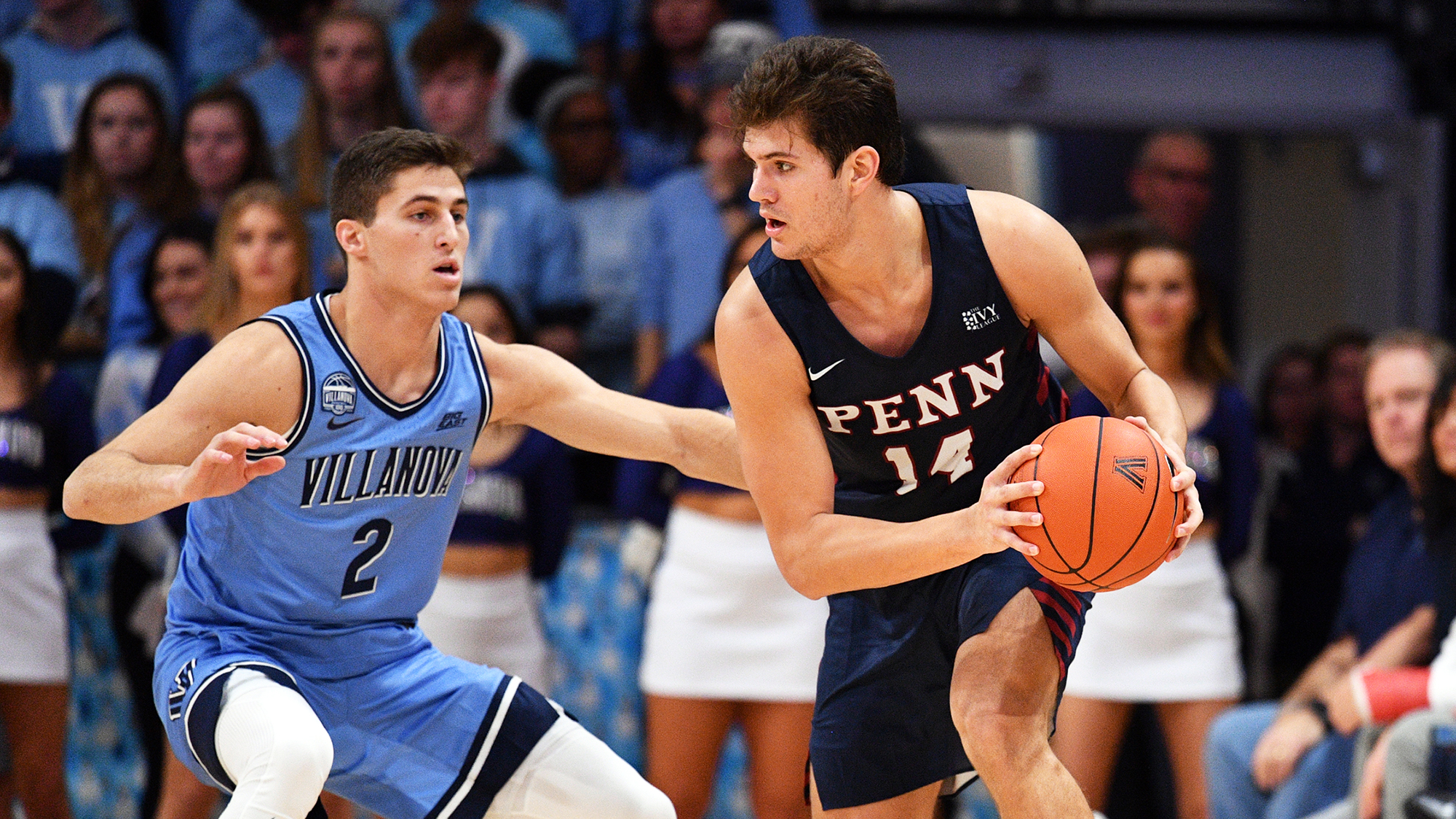 Freshman guard Max Martz came up clutch in the men's basketball team's 73-68 win over Brown on Saturday in Providence, Rhode Island, scoring 13 points in the second half to help Penn turn a one-point halftime deficit into a much-needed five-point win.
A day prior, he scored 12 points and grabbed five rebounds in the Quakers' 76-73 loss to Yale in New Haven, Connecticut.
His production has earned him Ivy League Rookie of the Week recognition for the third time.
In 37 minutes against Brown, Martz shot 4-8 from the floor, 3-3 from the three-point line, and pulled down seven rebounds. 
He played 32 minutes versus Yale, and was 5-10 from the field and 2-6 from behind the arc.
A native of Upper Arlington, Ohio, Martz is averaging 23.2 minutes, 7.7 points, and 3.4 rebounds per contest. He is shooting .479 from the field and a team-high .435 from the three-point line. In seven of the last eight games, he has scored in double figures.
Penn, 6-6 in Ivy League play and 14-11 overall, is tied with Brown for fourth place in the conference with two games remaining. The Quakers take on Cornell on Friday and Columbia on Saturday.
There is one spot remaining in the Ivy League Tournament.