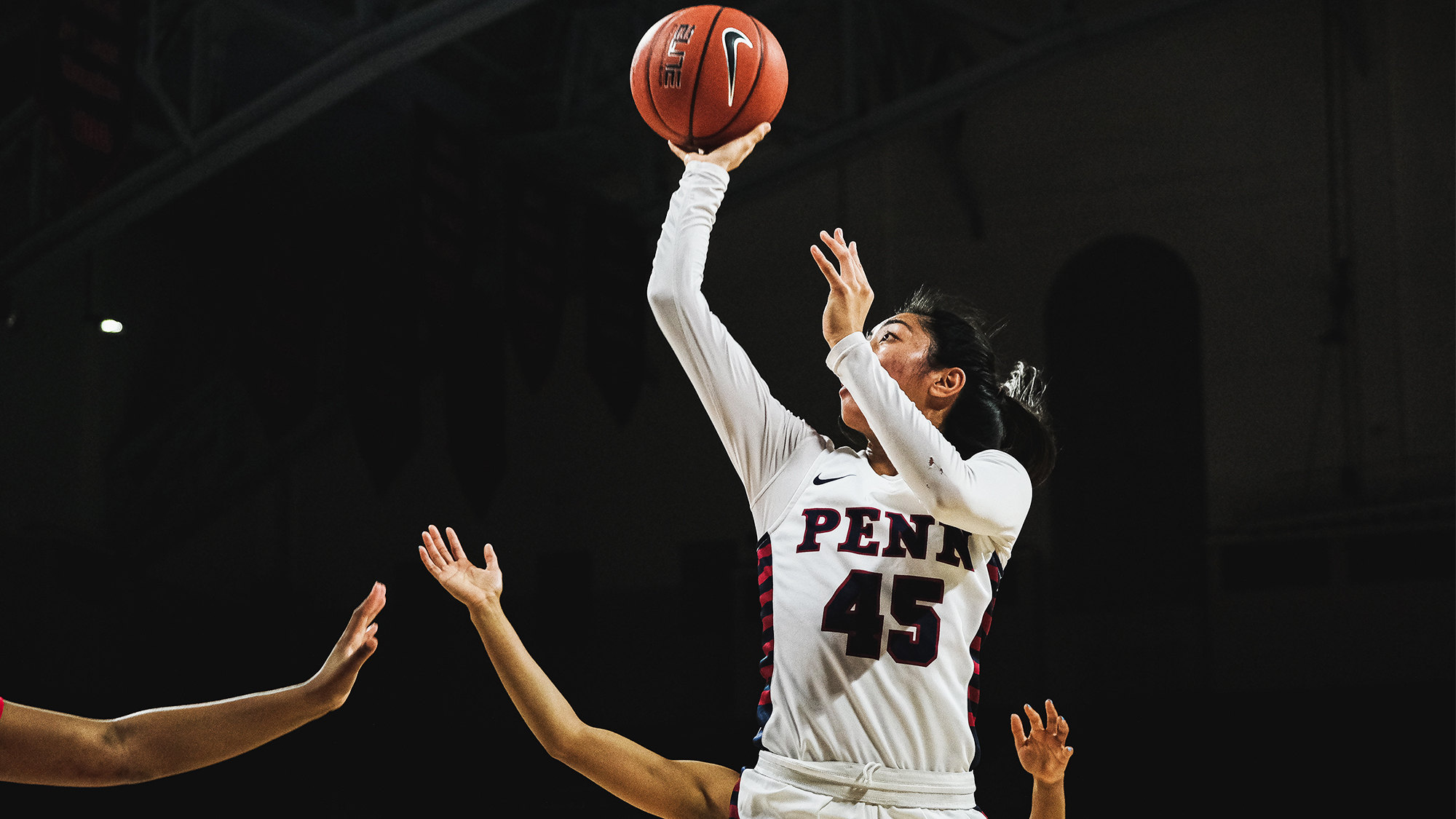 Three consecutive 20-point games in Penn's three straight victories have earned freshman Kayla Padilla of the women's basketball team Big 5 and Ivy League Player of the Week honors, Ivy League Rookie of the Week recognition, as well as U.S. Basketball Writers Association National Freshman of the Week accolades.
At the Palestra against Hartford on Dec. 2, Padilla had a game-high 20 points in the Quakers' 74-46 victory. She shot 8-11 from the field and 2-4 from the three-point line. She also had one rebound, two assists, and four steals.
Two days later, in a Big 5 matchup against La Salle in Olney, she put up a game high 24 points in the Red & Blue's 65-49 triumph. She was 9-24 from the field and 3-7 from behind the arc. She added two rebounds, four assists, and three steals.
Three days later versus Stetson at the Palestra, she scored 24 points in 23 minutes and helped the Quakers roll to an 81-41 win. She was on fire during the game, shooting 9-12 from the field and 6-7 from long distance. 
Padilla currently leads the Ivy League in scoring, averaging 19.8 points per game, and three-point field goal percentage (.453). She ranks fourth in field goal percentage (.496) and fifth in steals (1.9 per game). Nationally, she ranks 20th in scoring and 50th in three-point field goal percentage.
In five of Penn's eight games, Padilla has scored 20 or more points. Her 158 points in her first eight games match the school record set by Diana Caramanico, the all-time leading scorer in Penn women's basketball history.  
The 7-1 Quakers are off until Friday, Dec. 20, when they battle Drexel at the Palestra.