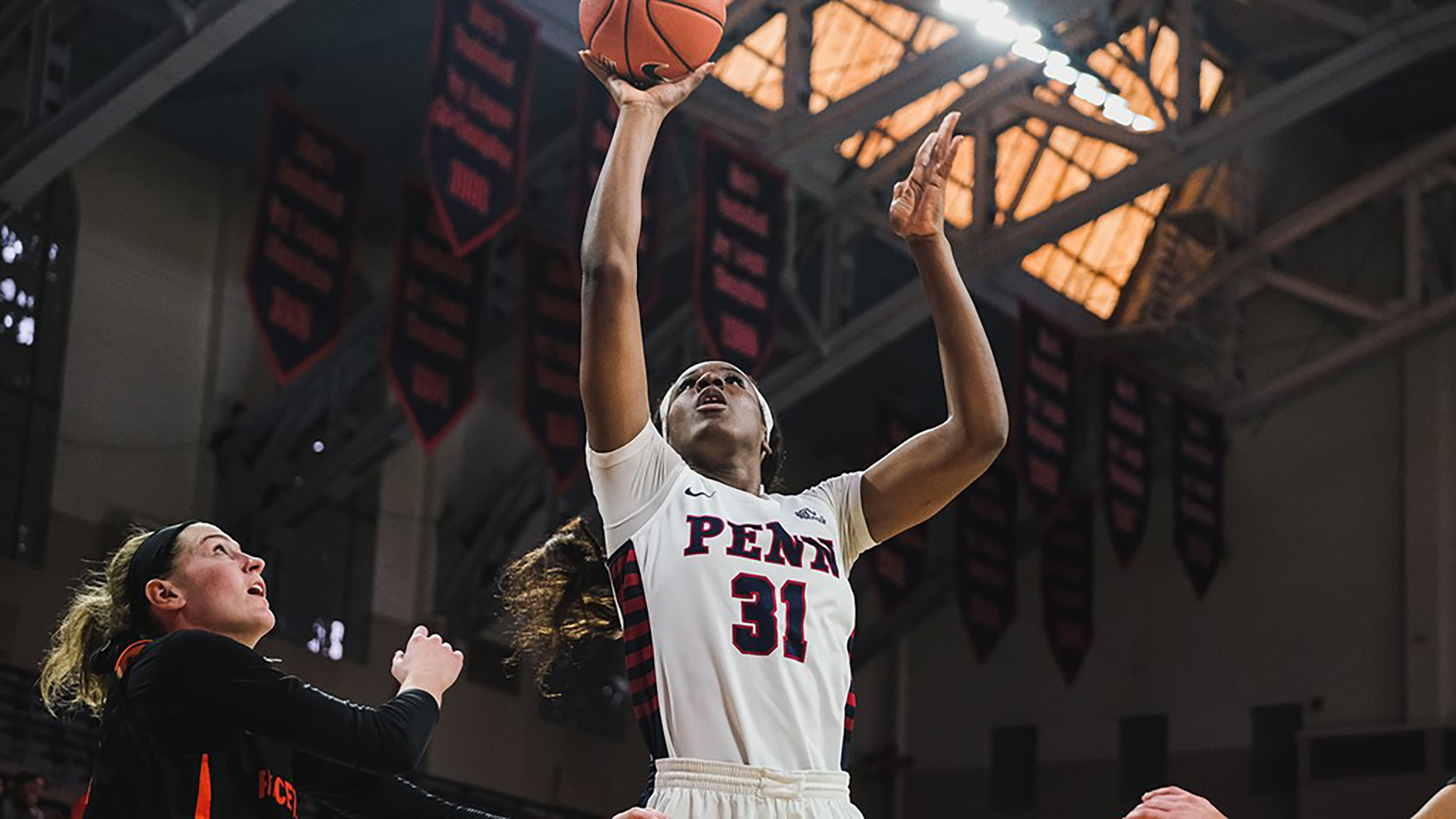 Junior center Eleah Parker of the women's basketball team, who led the league in blocks per game (2.7) and ranked third in rebounds per contest (8.2), has been named Ivy League Defensive Player of the Year, the second consecutive season she has received the award.
Parker was the second-leading scorer on the Quakers, averaging 10.4 points per game, and by far the leading rebounder. Against Ivy League opponents, she averaged 13.4 points, a league-high 10.3 rebounds, and 2.9 blocks. Nationally, she ranked 19th in block shots per game.
In the last game of the season, a 51-36 defeat of Columbia, she scored nine points, grabbed a season-high 19 rebounds, and blocked seven shots, which tied her career high.
 Twice this season, Parker was named Ivy League Player of the Week, and she picked up two Big 5 Player of the Week honors as well. She also picked up her second straight First-Team All-Ivy selection.
Parker is only the second player in school history to receive back-to-back Ivy League Defensive Player of the Year awards. Sydney Stipanovich was bestowed the honor three straight times from 2013-14 to 2015-16.
Three times in her three years at Penn, Parker has received a major conference award. She was the unanimous Ivy League Rookie of the Year her freshman season and Defensive Player of the Year her sophomore year.
Penn finished the 2019-20 season 20-7 overall and second in the Ivy League with a 10-4 conference record.