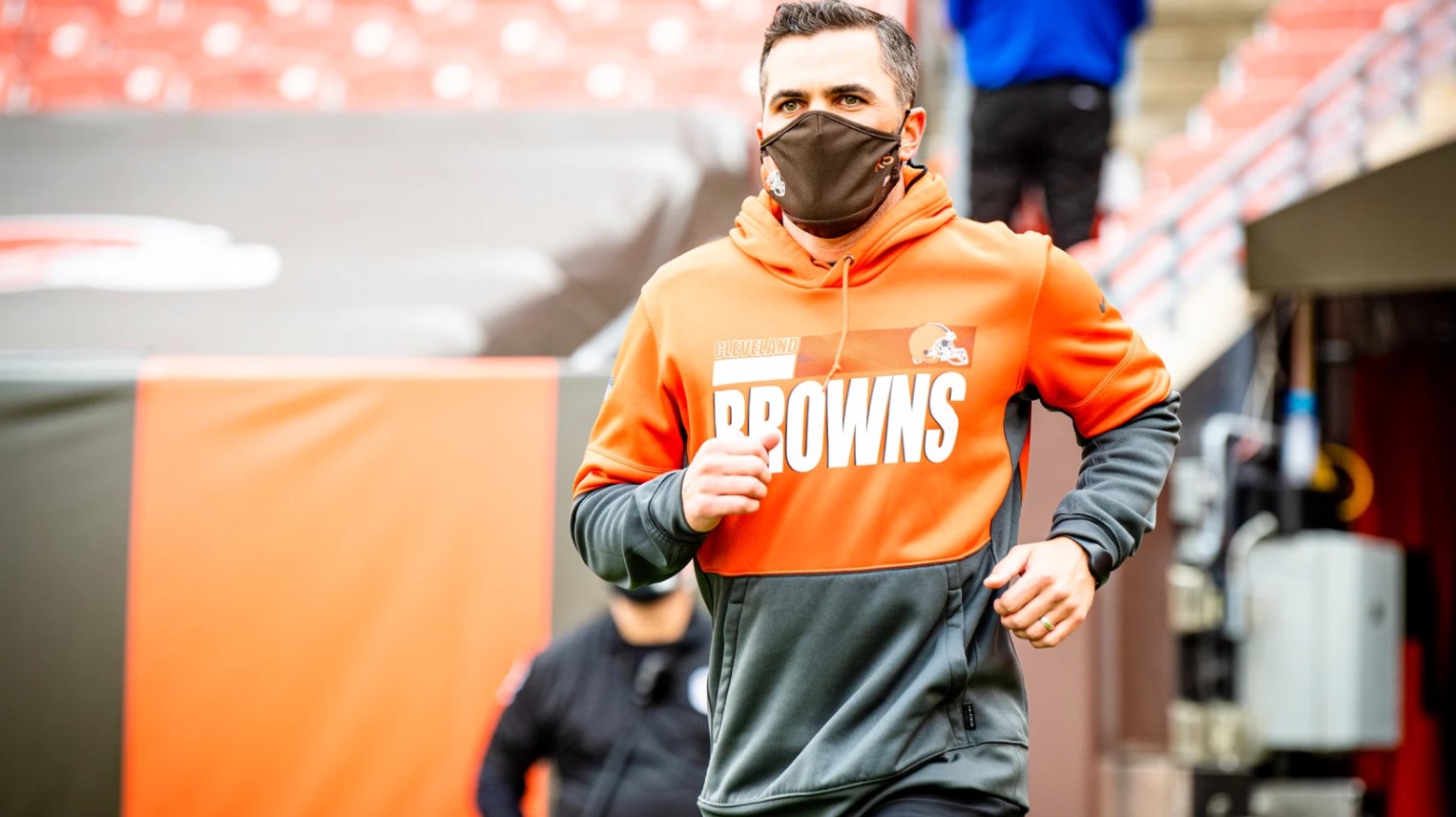 Kevin Stefanski, a 2004 alumnus, took the usually lowly Cleveland Browns to the playoffs in his first season as head coach—a borderline miracle that earned him AP NFL Coach of the Year recognition at the NFL Honors on Saturday.
The Browns finished 11-5, even after losing superstar wide receiver Odell Beckham to a season-ending knee injury. It was their most wins since 1994 and the most wins for a first-year Browns coach since Paul Brown won 12 in 1946. They defeated the rival Pittsburgh Steelers 48-37 in Pittsburgh in the first round of the playoffs, their first postseason win in more than 25 years. Cleveland fell to Kansas City 22-17 in the divisional round.
For the season, the Browns put up 408 points (25.5 points per game), the second-highest total in team history. Quarterback Baker Mayfield, who was on the verge of becoming a bust, showed great improvement in his play and maturity in his third season, completing 62.8 percent of his passes for 3,563 yards and 26 touchdowns, with only eight interceptions. The running game led by Nick Chubb and Kareem Hunt finished third-best in the league with 2,374 yards (148.4 yards per game).
"I'm incredibly humbled, especially given some of the coaching we've witnessed this season around the NFL," Stefanski said in a video acceptance speech. "My name may be on this award, but I think this speaks to the amazing support I get day in and day out from my coaching staff with the Cleveland Browns. I'm very glad I don't have to do this by myself.
"Then the players—it helps to have good players," he added. "I appreciate how they work every single day, week in and week out and how they fought. I appreciate that from those guys."
Stefanski, 38, is one of the NFL's youngest head coaches. He is the first Browns coach to win Coach of the Year since 1976.
At Penn, Stefanski was a standout defensive back on the football team who earned honorable mention All-Ivy in 2002 and 2004, and won three Ivy League titles.