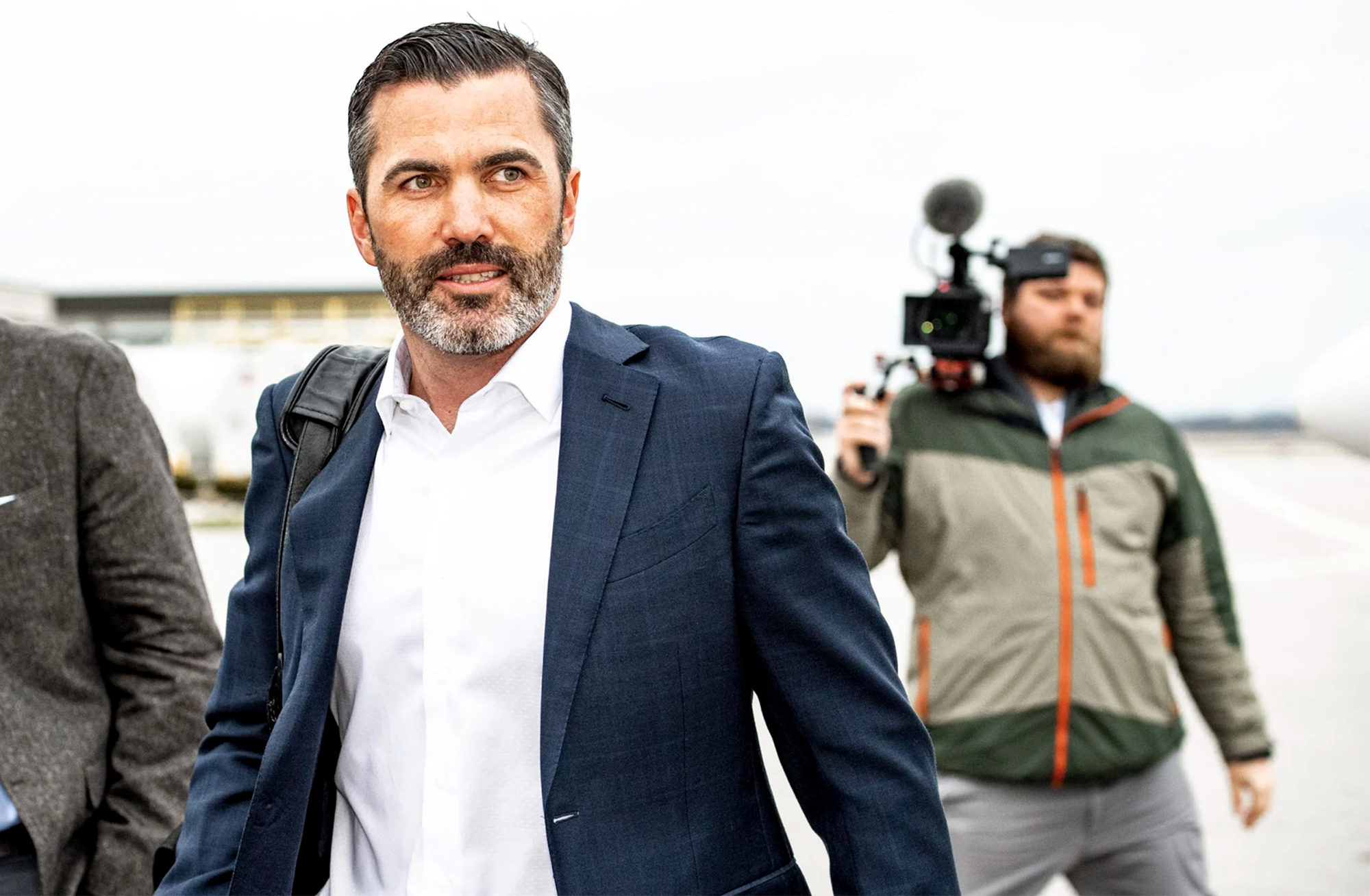 Kevin Stefanski, a 2004 alumnus and former captain of the Penn football team, has been named the 18th head coach of the NFL's Cleveland Browns. The Browns made the announcement on Monday, Jan. 13.
 
"I am thrilled to hear the news about Kevin," says Ray Priore, the George A. Munger Head Coach of Football. "I was Kevin's position coach when he was a player here at Penn, and also spent a year with him on our staff. It was obvious from the moment he arrived on campus that he was a leader with a great football mind. I am not surprised that he has risen to the level of NFL head coach, nor how quickly it happened. Anyone who has been on a football field with him will tell you it was never a matter of 'if' but rather 'when,' and that was answered today."
 
Stefanski, 37, joins the Browns after serving as offensive coordinator of the Minnesota Vikings. He has been with the Vikings in a variety of roles since the 2006 season, after serving the 2005 season as a graduate assistant with the Penn football staff.
"We are thrilled to welcome Kevin as the next head coach of the Cleveland Browns," Browns owners Dee and Jimmy Haslam say. "We were looking for a strong leader of this football team, a very bright coach with a high football IQ, who could establish a strong understanding of what he expected of his players, hold them accountable and confidently navigate the challenges and opportunities that present themselves throughout a season. Kevin exemplifies these qualities and more." 
As a player, Stefanski was a three-year letter winner with the Quakers, in 2000, 2002, and 2004, when he was a tri-captain along with Dan Castles and Ric San Doval. A defensive back, Stefanski earned honorable mention All-Ivy in 2002 and 2004. During the five seasons that Stefanski was a player in the Penn program, the Quakers won three Ivy League titles—going 32-3 in conference play—and went 42-7 overall. That included the 2003 season when Penn went undefeated (10-0).
 
Stefanski was recipient of the program's Defensive Rookie of the Year Award in 2000, and in 2004 he was recipient of the program's George A. Weiss Award, which is presented annually to the player whose spirit and play personifies "Pennsylvania kind of football." He graduated with a communication degree from the College of Arts and Sciences.
 Ed Stefanski, Kevin's father, is also a Penn graduate and played for the Penn men's basketball team from 1974-76. He is currently a senior advisor for the NBA's Detroit Pistons.
Stefanski is the second Penn alum in the past year who has been hired to lead a major professional sports team. Last June, Wharton alum Taylor Jenkins was named head coach of the NBA's Memphis Grizzlies.
"It's very exciting obviously for me and my family," Stefanski says. "We're really looking forward to moving out here and getting situated in Cleveland and the adventure of it all. From my professional level, I just could not be more eager to get to work with this group. I think we have some really good players here. I think we have some outstanding people in this building. I know we have to add a GM and add some more pieces to this puzzle. I think the eager part for me is to get to work, buckle down, and start to put together a program."