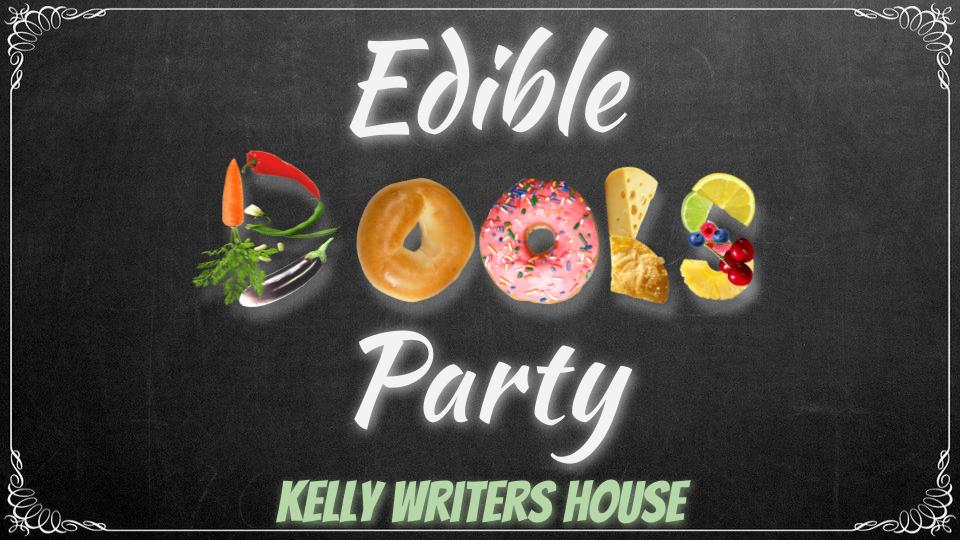 Paper-thin matcha crepes covered with a sweet green azuki frosting titled The Crepes of Wrath took the top prize in the Kelly Writers House 10th annual Edible Books celebration, this year hosted virtually on videoconference on Dec. 2.
In a nod to the novel "The Grapes of Wrath" by John Steinbeck, the crepe dish created by Penn sophomores Erin Brennan and Sasha Sidach was one of 28 submitted in the challenge to come up with a food-related play on words using a book title and making the dish. Brennan, from Detroit, is studying international relations and English in the College of Arts & Sciences, and Sidach, from Lansdale, Pennsylvania, is majoring in computer science and minoring in chemical and biomolecular engineering in the School of Engineering and Applied Science.
"Our Edible Books Party allows us to celebrate books, allows us to celebrate food, allows us to celebrate community, and allows us to celebrate puns," said Jessica Lowenthal, director of Penn's Kelly Writers House. "It's really weird not to be in the House for this event. We would have a flurry of last-minute baking in the kitchen; that is one of my favorite parts."
This year the entries were made with submitted pictures and recipes, combined with book jackets created by Heidi Kalloo, Writers House assistant program coordinator, into slides for presentation by Nick Seymour, a 2019 Penn graduate.
Celebrated since 2011, the Edible Book Party usually features creations laid out on tables throughout the first floor, people perusing and sampling while also voting for whimsical prize categories, this year including the punniest (Hamlette), most literal (To Eat a Mockingbird), most architectural (All Quiet on the Western Bundt), and even the most-likely edible (Hell's Angel Hair). "Normally we would eat them, sometimes in great peril," Lowenthal quipped.
The top prize is now named the "Blaziest," in memory of Blaze Bernstein, who was murdered in his home state of California in 2018 when he was a College sophomore. A writer, cook, and activist, at Penn he was an integral member of the Writers House community. The Bernstein family, who attended the session, supports the Edible Books and other food-related events.
"The Blaziest is obviously delicious, clever, defying any particular category, the best book, or the book that needs a prize," Lowenthal said, noting that this year's Crepes of Wrath selection was also ambitious.
With an estimated 16 crepes in the stack, it took seven hours to make, Brennan said. "We had to make all the crepes in the same pan so that they would be the same size, so it took five hours to make the crepes and frosting and another two hours to assemble the next day," Brennan said. "It turned out delicious, but we definitely won't be making another one anytime soon."
Winners will receive a book of their choice among several titles, mostly cookbooks, from Harriet's Bookshop in Philadelphia.
The celebration recording is available on the Kelly Writers House YouTube channel.