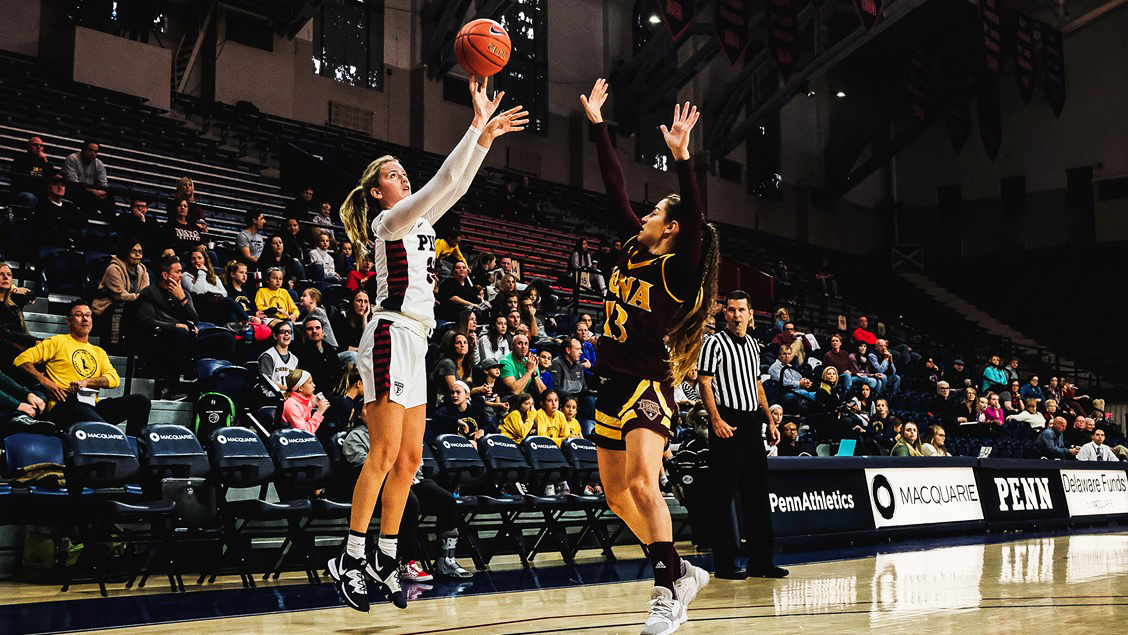 For the third game in a row, the women's basketball team demolished an opponent by 30-plus points, thrashing the Iona Gaels 74-42 on Sunday at the Palestra.
The game was close at the end of the first period, with Penn holding a 16-10 advantage. The Quakers outscored Iona 21-5 in the second quarter, and that was pretty much the ball game.
At the break, the Red & Blue were ahead 37-15.
Penn opened the second half with an 11-0 run to go up 48-15. The lead was as high as 36 in the fourth, 71-35, before the starters were subbed out. 
Four Quakers scored in double figures. 
Senior guard Phoebe Sterba led all scorers with 17 points, shooting 6-13 from the field and 4-8 from the three-point line. She added one rebound, three assists, and two steals. Freshman guard Kayla Padilla had 14 points, five rebounds, five assists, and one steal. Junior center Eleah Parker contributed 14 points, eight rebounds, and three steals. 
Sophomore forward Kennedy Suttle notched her first career double-double with 11 points, 11 rebounds, three assists, and two steals. Senior guard Kendall Grasela dropped 10 dimes, a new personal record.
Fifty of Penn's 74 points came in the paint, and the Red & Blue scored 29 fast-break points.
The Quakers are 3-0 for the first time in women's basketball history.
On Wednesday, Nov. 20, they begin Big 5 play at 7 p.m. at Saint Joseph's.