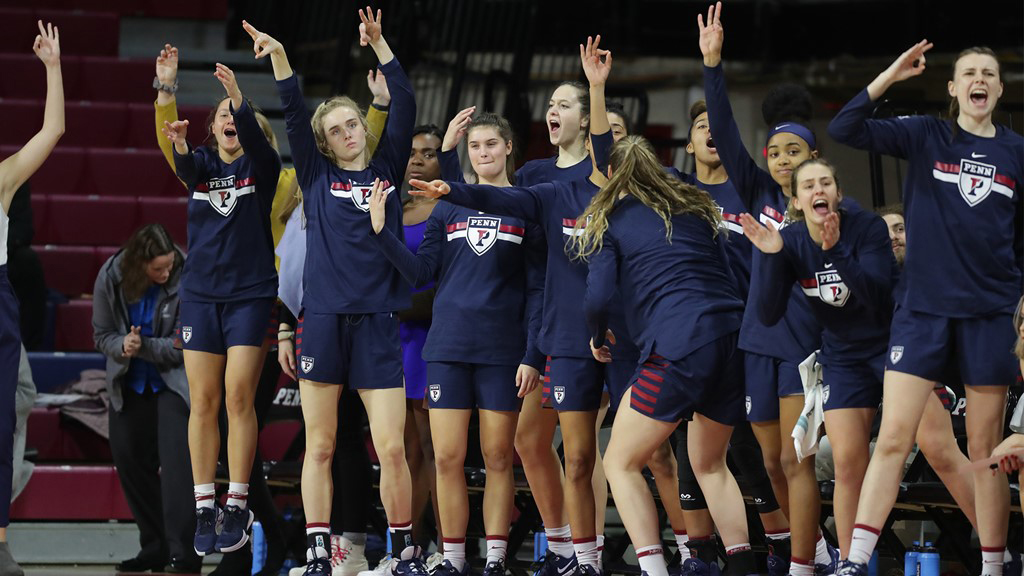 The 15-5 women's basketball team won their fifth-straight Ivy League game on Saturday, a 53-51 victory over Yale in New Haven, Connecticut.
Senior guard Phoebe Sterba paced the Quakers in the first half with 12 points and five rebounds. The Red & Blue trailed 32-27 after two quarters.
After junior center Eleah Parker hit a jumper at the start of the second half, the Bulldogs went on a 7-0 run to take a 10-point lead, 39-29, at the 6:23 mark of the third quarter.
Freshman sensation Kayla Padilla drained a jumper to cut the lead to eight, and a layup by senior guard Kendall Grasela made it a six-point game. Yale made a free throw to go up 40-33, but a three by Padilla got Penn within four at the end of the third, 40-36.
Another triple by Padilla at the top of the fourth made it a one-point game, 40-39. Two free throws by Sterba gave the Red & Blue their first lead since the second quarter, then Grasela hit a three to put the Quakers up by four.
Yale tied the game up at 46-46 with 3:28 to play. Sterba scored a layup to give Penn a two-point lead, and a jumper by junior forward Tori Crawford made it 50-46 with 1:47 remaining. The Bulldogs scored a bucket to trim the lead to two, but Grasela answered with a layup to give the Quakers a four-point advantage with 51 seconds on the clock. Yale got within one with three seconds left, but a rebound and free throw by Crawford locked up the win.
Sterba had a team-high 16 points, and added seven rebounds, two steals, one assist, and one block. Grasella had 11 points, five assists, two rebounds, and two steals. Padilla chipped in 11 points and Crawford had a team-high 11 rebounds.
Penn only had nine turnovers and forced 17. The win moved the Quakers into second place in the conference behind Princeton.
The 13-8 men's basketball team is tied for third place in the Ivy League following a 69-61 defeat of Yale on Saturday at the Palestra.
Playing again without senior guard Ryan Betley, the Quakers relied heavily on senior forward A.J. Brodeur, as they usually do, and also got major contributions from freshman forward Max Martz, senior guard Devon Goodman, and junior guard Eddie Scott.
Yale led by two at the intermission, 29-27.
The two teams went back and forth in the second half, with no squad leading by more than five through the first 17 and one-half minutes.
With 3:25 left in the game, the score was tied 58-58.
Brodeur then drained a three—a historic bucket. It was his 705th career goal, which broke Ernie Beck's 67-year-old school record.
The Quakers led the rest of the way. Scott nailed a three to give Penn a six-point lead with 2:05 remaining. Yale made a three with 35 seconds on the clock to make it a three-point game, but foul shots by Martz, Goodman, and Scott clinched the victory.
Brodeur had 19 points, eight rebounds, five assists, three blocks, and four steals. Martz added 12 points. Goodman scored 10. Scott put up 18.
Penn shot 10-27 from behind the arc and only committed six turnovers.