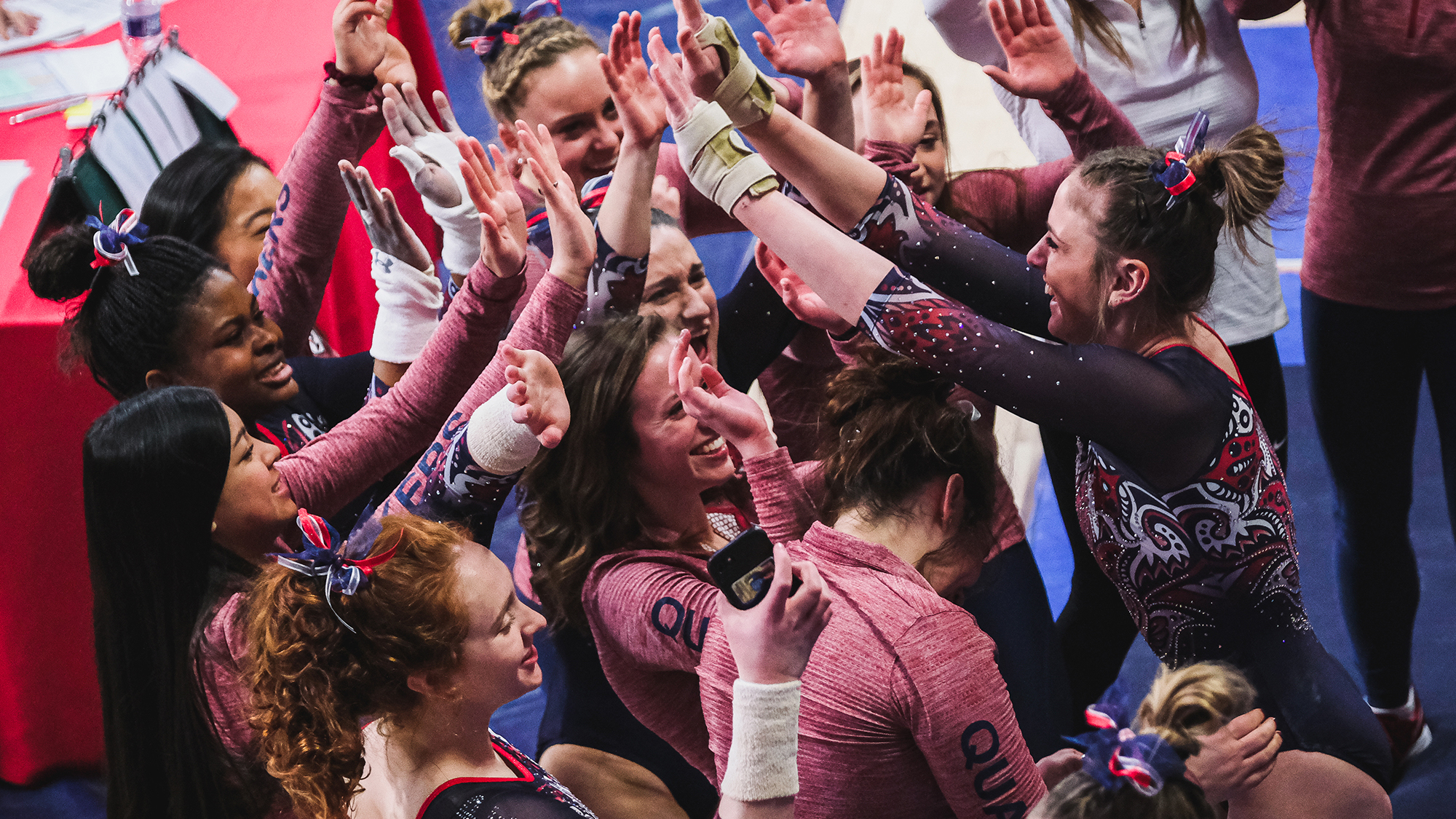 Succeeding with a score of 194.850—the second-best in school history—the gymnastics team won the Ivy Classic championship on Sunday, their 13th overall and first in five years. Penn outperformed second-place Yale (193.800), third-place Brown (193.050), and host Cornell (192.975) at the competition in Ithaca, New York.
The Quakers were the top-scoring team on the vault and bars, and had second-highest marks on the beam and floor.
The Red & Blue's vault score, 48.775, tied for the best in school history. Sophomore Sydney Kraez placed second with a score of 9.825 and junior Rose Hoffman placed third with a 9.800. Freshman Rebekah Lashley's 9.750 tied for fifth.
On the bars, the Red & Blue recorded a 48.075. Junior Jordyn Mannino was the team's highest scorer with a 9.675, which placed her third. Freshman McCaleigh Marr finished fourth with a 9.650, and sophomore Libby Garfoot was right behind her with a 9.625.
A score of 49.125 on the beam by Penn tied the program record. Sophomore Natalie Yang and junior Darby Nelson both recorded a 9.875, which tied for second. Marr tied for fourth with a 9.825; junior Darcy Matsuda tied for fifth with a 9.800, and Kraez's 9.775 tied for seventh.
Competing on the floor, the Red & Blue scored a 48.875. Kraez placed second with a score of 9.990, the third-highest mark of the meet. Lashley scored a 9.850, which tied for third, and Mannino scored a 9.825, which tied for fourth.
Kraez was the all-around leader with a combined score of 39.050.