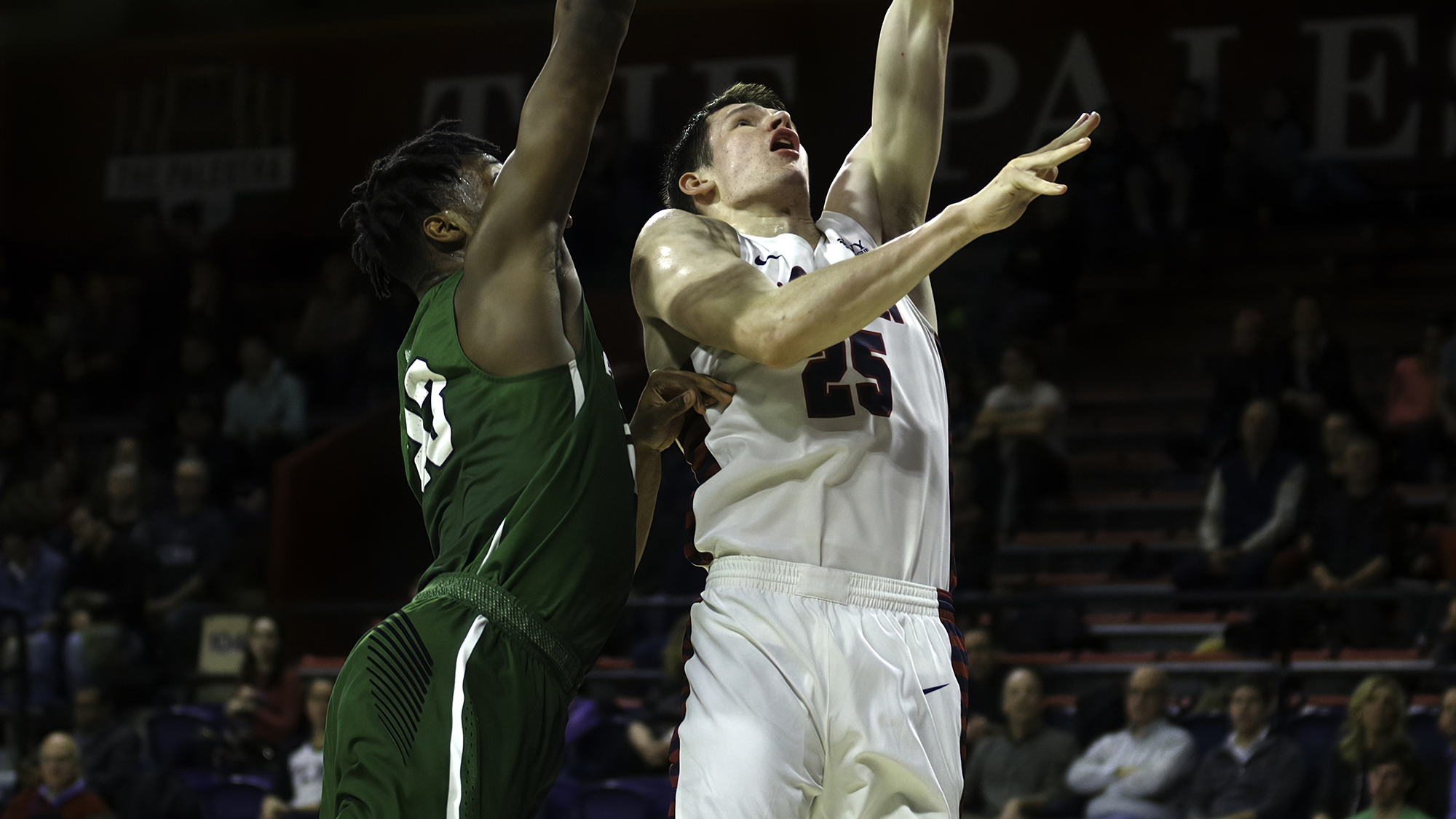 Saturday at the Palestra, the 10-7 men's basketball team downed Dartmouth 54-46, which marked the 1,800th win in program history. Penn is only the 19th Division I program to reach the milestone. 
The Quakers doubled up the Big Green in the first half, outscoring them 28-14. Senior guard Devon Goodman almost matched the Big Green's entire offensive output in the first half with 12 points. 
Dartmouth made just five buckets in the first half, went nearly nine minutes without a field goal, and shot 5-26 from the floor. Their 14 points in the first stanza tied for the record low in the Steve Donahue era.
Penn was up by 15, 44-29, with eight minutes and change left in the contest, before an 8-0 run by Dartmouth made it a game. At the 4:35 mark, the Quakers led 44-37. Three free throws by freshman guard Jordan Dingle gave the Red & Blue a 47-37 advantage with 3:49 on the clock.
A three by Dartmouth cut the lead to five, 51-46, with 41 seconds left. The Quakers made their foul shots in the game's final moments to hold on for the win.
Goodman led all scorers with 16 points. He was 7-9 from the field and 2-3 from beyond the arc. He also had five rebounds, two assists, and two steals. Dingle had 13 points, four rebounds, one assist, and one steal. Senior forward A.J. Brodeur had nine points, 10 rebounds, five assists, one block, and two steals.
In Hanover, New Hampshire, on Saturday, the 11-5 women's basketball team earned the 600th win in program history by dominating Dartmouth 66-33. The Quakers held the Big Green to two single-digit-scoring quarters, which contributed to the lopsided score, along with a 29-0 run. 
After outscoring Dartmouth 21-10 in the first quarter, the Red & Blue held them to four points in the second quarter and five points in the third.
Penn was up 44-14 at halftime and 58-19 after three quarters.
Ten different Quakers scored in the win. Junior center Eleah Parker recorded her 20th career double-double with 14 points and 16 rebounds. Freshman sensation Kayla Padilla had 15 points, four rebounds, three assists, one block, and one steal. Senior guard Phoebe Sterba scored 15 points. She was 6-8 from the field and 3-4 from the three-point line. Junior forward Tori Crawford had eight points, five rebounds, two assists, one block, and two steals.
The Red & Blue are a perfect 29-0 under Head Coach Mike McLaughlin when holding opponents under 40 points. They are currently ranked seventh in the country in scoring defense, holding opposing teams to 52.4 points per game.
This Friday and Saturday, the men take on Columbia and Cornell in New York City and Ithaca, New York, respectively, and the women battle Columbia and Cornell at the Palestra.