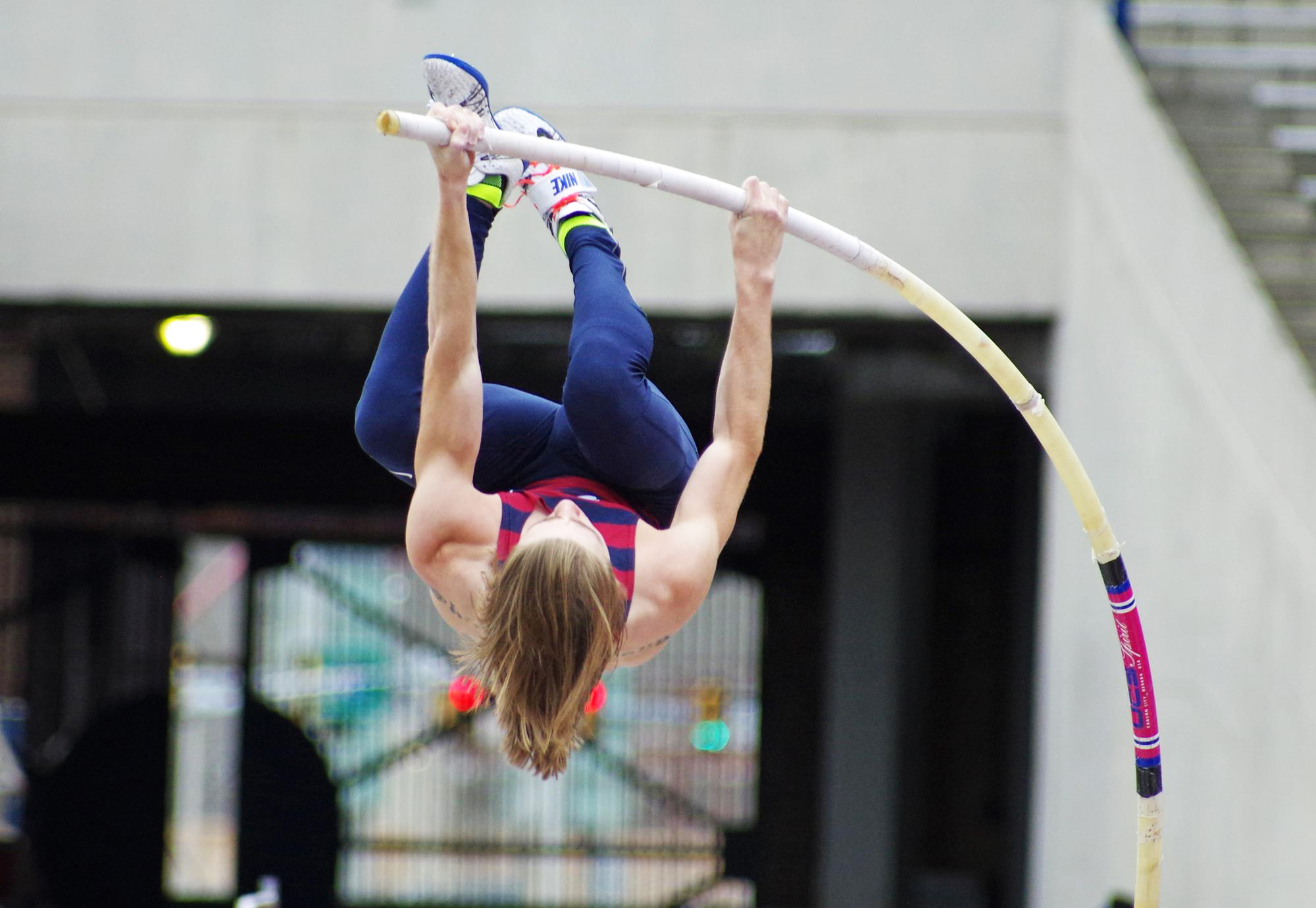 Eight Quakers placed first in their track & field events at the indoor Penn 8-Team Select on Saturday in Staten Island, New York.
Held at the Ocean Breeze Athletic Complex, the meet featured athletes from Penn, Brown, Cornell, Fairleigh Dickinson, Fordham, Iona, La Salle, Lehigh, St. John's, Stony Brook, Temple, and Wagner.
Sophomore Mayyi Mahama won the women's weight throw with a mark of 19.89m, a new personal record and the second-farthest toss in program history. 
In the women's 400m, the Red & Blue took three of the top four spots. Senior Cecil Ene finished first with a time of 54.89; senior Nia Akins finished second with a time of 54.90; and junior Uchechi Nwogwugwu placed fourth with a time of 55.02.  
The Quakers dominated the women's 60m hurdles. Freshman Lauryn Harris won the event with a time of 8.61; senior Breanne Bygrave placed second with a time of 8.68; sophomore Skyla Wilson placed third with a time of 8.75; and freshman Grace O'Shea finished fourth with a time of 8.88.
Racing in the men's 60m dash, junior Marvin Morgan was the winner with a time of 6.92.
Senior Anthony Okolo, freshman Emerson Douds, freshman Robbie Ruppel, and freshman Antaures Jackson placed first in the men's 4x400m with a time of 3:16.61, nearly two seconds faster than the runners-up.
Running in the men's mile, sophomore Ray Sellaro bested the field with a time of 4.04.73. In the men's 3000m, sophomore William Hare was victorious with a time of 8.18.83.
Senior Sean Clarke breezed through the men's pole vault with a mark of 5.22m; the second-place finisher had a mark of 4.95m. 
Penn won both the women's and men's overall team competition. The women had a score of 118.5. The men's score was 121.