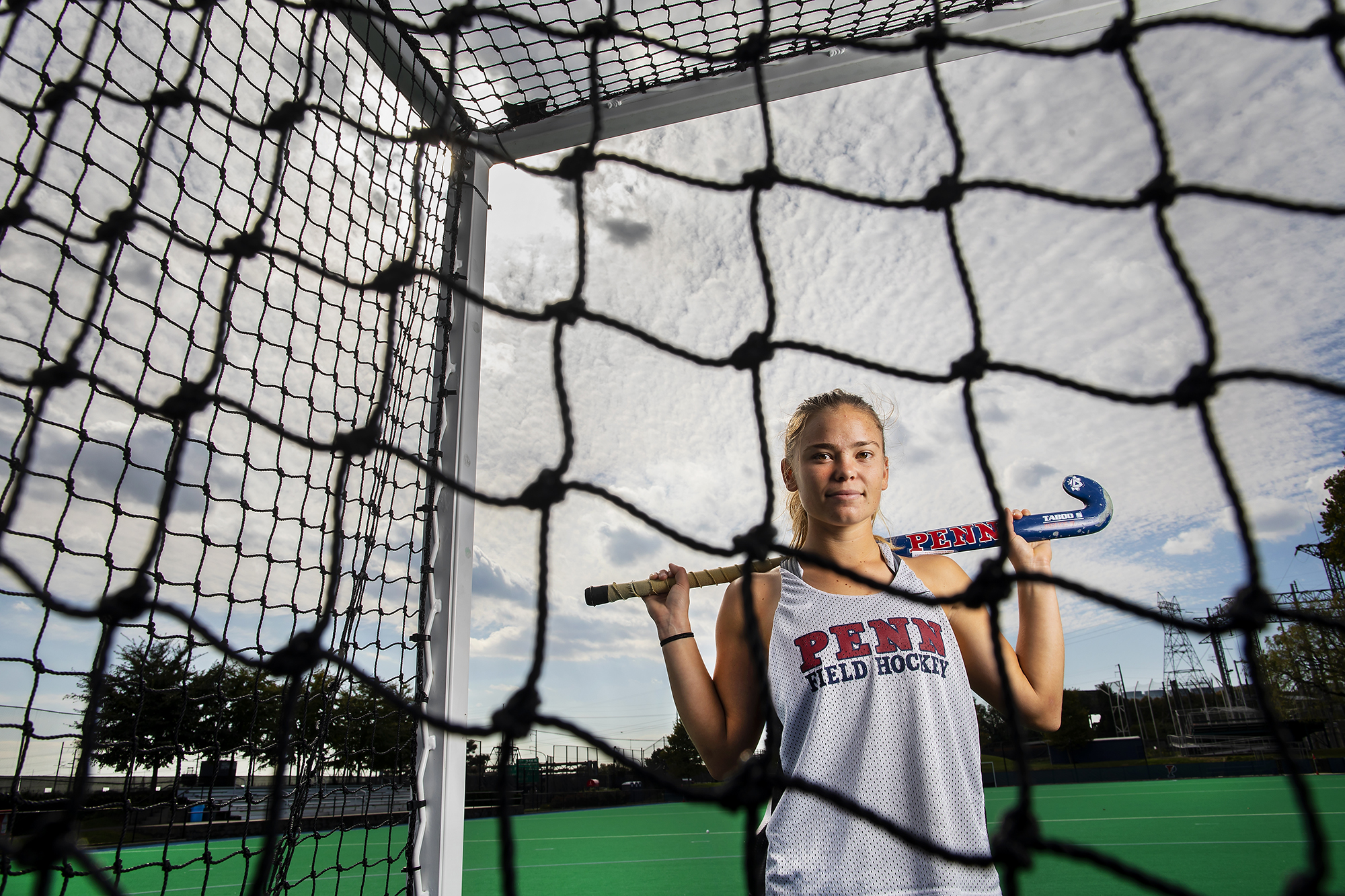 Senior Alexa Schneck, a forward/midfielder on the field hockey team, has been named a First-Team All-Ivy awardee, the fourth time in her four years at Penn that she has earned All-Ivy honors. 
A two-year captain from Reading, Pennsylvania, Schneck joins former teammate Alexa Hoover and Class of 1987 grad Donna Berk as the only Quakers to be selected All-Ivy four times. 
This season, Schneck tallied 25 shots, 14 shots on goal, two goals, four assists, and eight points. Penn finished 4-3 in conference and 7-10 overall.
As a freshman and sophomore, she was named Second-Team All-Ivy. During her junior season, she was a First-Team All-Ivy honoree.
Schneck started in all 17 games as a freshman and each of her three goals were game-winning goals, including the decisive double-overtime score against Dartmouth.
Playing the center midfielder position as a sophomore, she ranked third on the team with 10 points and four goals. 
Last year, she led the Red & Blue in all offensive categories, recording 10 goals, five assists, and 25 points. She was also tops in the Ivy League with four game-winning goals.  
For her career, Schneck has amassed 19 goals, 15 assists, and 53 points in 66 career starts.
Sophomore back/midfielder Gracyn Banks, sophomore forward Madison Jiranek, and freshman defender Elita Van Staden merited All-Ivy honors this year as well. All three are Second-Team All-Ivy honorees.