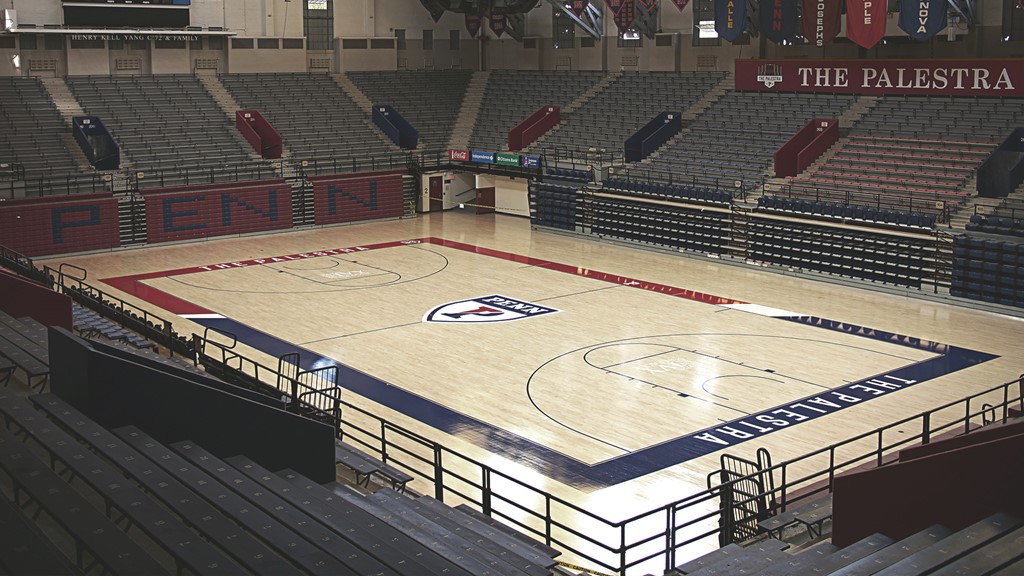 Due to the evolving public health threat of coronavirus, and to ensure athletics events do not contribute to the spread of the pandemic, all spring sports and all winter and spring championships have been cancelled by the Ivy League and NCAA.
At Penn, all athletic facilities are closed, including the Palestra and Franklin Field, and all external rentals are cancelled through the end of the spring semester.
Effective March 16, all Campus Recreation facilities and programs will be suspended until further notice.
The Pottruck Center, Sheerr Pool, Gimbel Gym, the Fox Fitness Center, Hecht/Hamlin Tennis Centers, and the Penn Squash Center are closed as well.
The 2020 Penn Relays, scheduled for April 23 through 25, have also been canceled. In its place, Penn will endeavor to host a substitute track meet at a later date in late May or early June. 
"Based on the current novel coronavirus pandemic, we cannot host an event in late April without putting our participants, spectators, officials, volunteers, and staff at risk," says M. Grace Calhoun, the T. Gibbs Kane, Jr. W'69 Director of Recreation and Intercollegiate Athletics. "We remain hopeful that the recent measures put in place by many health organizations, government officials, and academic institutions will curtail the spread of this disease. The University of Pennsylvania has hosted the Penn Relays for 125 consecutive years through the World Wars and other world-wide health issues. This spirit of perseverance and resiliency will continue as we plan for a track meet later in the year when the health and safety of our community is more certain."
On Friday, March 13, the NCAA announced that it will allow eligibility relief for all Division I student-athletes who participated in spring sports. Details of eligibility relief will be finalized at a later time.