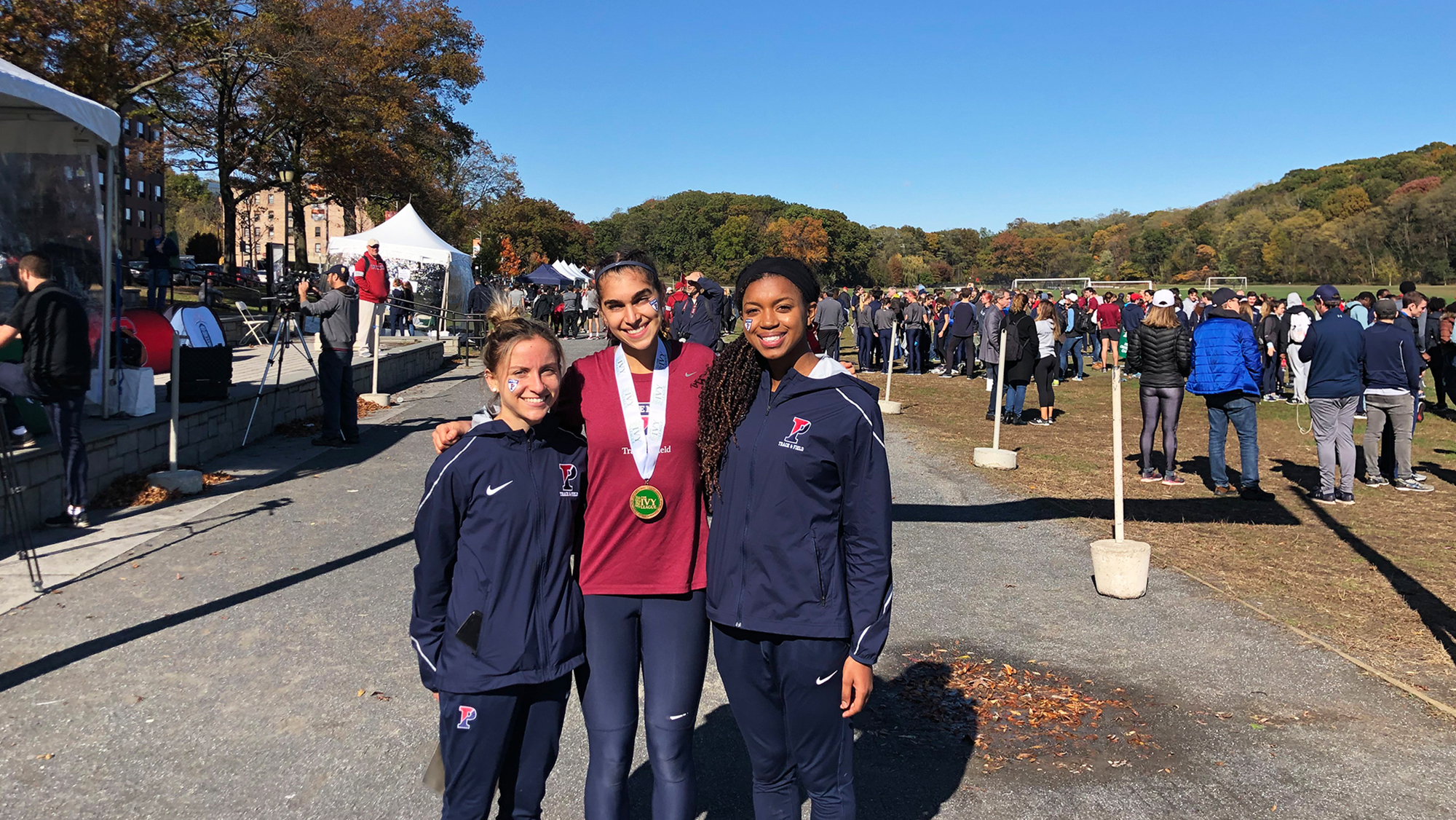 Seniors Maddie Villalba and Nia Akins and sophomore Ariana Gardizy of the women's cross country team have earned All-Ivy honors, the first time in the history of the program that three runners have earned All-conference recognition. Villalba is a First-Team All-Ivy selection and Akins and Gardizy are Second-Team All-Ivy awardees.
Racing at the Ivy League Heptagonal Cross Country Championships on Nov. 1 in The Bronx, New York, Villalba finished fourth with a time of 21:02.1. Gardizy placed 13th with a time of 21:33.0 and Akins was right behind her with a time of 21:37.1.
As a team, the women's cross country squad finished in third place, only its second Top 3 placement since 2005.
Villalba, from Doylestown, Pennsylvania, shaved more than 20 seconds off of her 2018 performance at the Ivy Heps, when she finished with a time of 21:35.5 and placed 32nd. She finished fourth at last year's NCAA Mid-Atlantic Regional and was a NCAA Cross Country Championships qualifier. 
Akins, a superstar on the track & field team from San Diego, bested her 2018 Ivy Heps performance this year as well, improving from a time of 21:40.2 and a 36th-place finish.