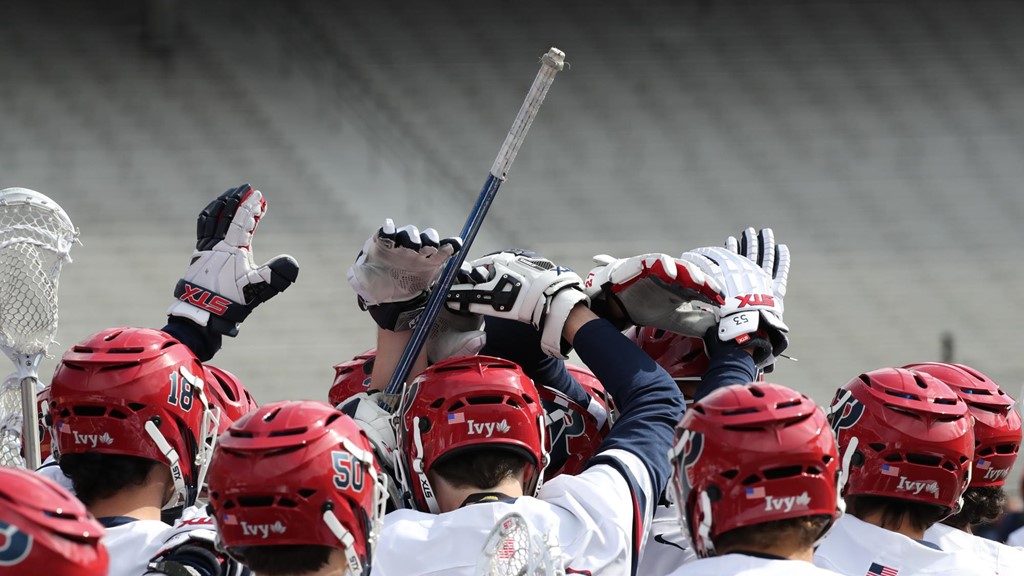 Inside Lacrosse has granted senior defender Mark Evanchick, junior attackman Sean Lulley, and senior faceoff specialist Kyle Gallagher of the men's lacrosse team All-American status. Penn finished 2-3 in the coronavirus-shortened season, including a 14-11 win over No. 10 Duke.
Evanchick, a Third-Team-All American, collected four ground balls and three caused turnovers in the five-game season. The Darien, Connecticut, native was a First-Team All-Ivy selection his sophomore and junior seasons. He was a USILA Third-Team All-American and ECAC First-Team All-Star last year as well.
Gallagher and Lulley are both All-American honorable mentions. Gallagher, from Northport, New York, was tops in the NCAA with 15.40 ground balls per game and won 102 of 156 faceoffs. Against No. 2 Penn State on Feb. 29, he won a career-high 26 faceoffs in the Quakers' 17-18 overtime loss.
Lulley, from Melville, New York, led the Red & Blue with 30 points and 16 assists. His 6.0 points per game ranked fourth in the nation, and his 3.2 assists per contest were fifth best in Division I. In Penn's defeat of Duke, he had a career-high six goals and added one assist.
Penn has had three Inside Lacrosse All-Americans for two years in a row.