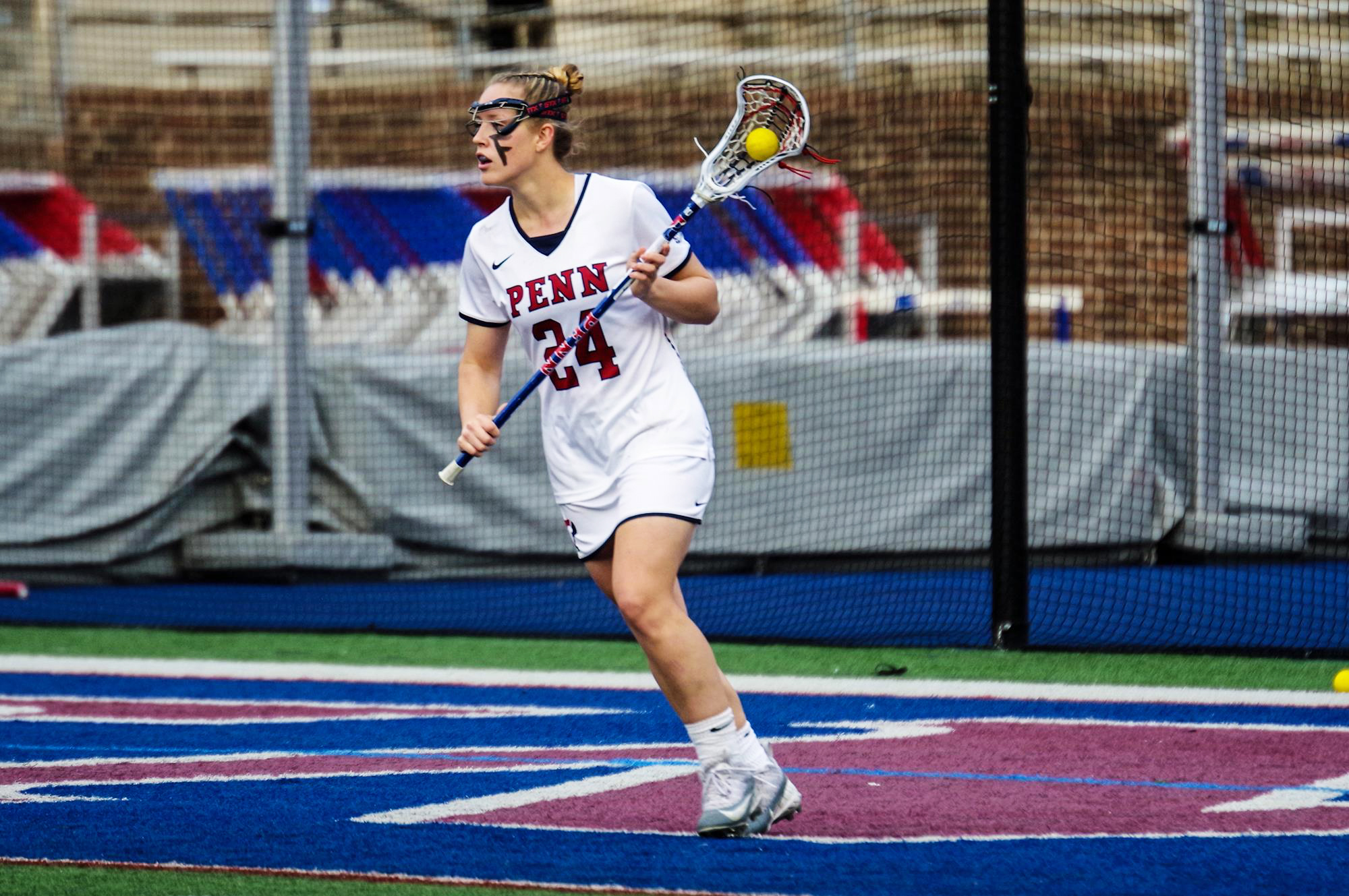 Senior attacker Gabby Rosenzweig broke the women's lacrosse team's 37-year-old points record on Saturday in a 15-12 win over Johns Hopkins at Franklin Field. She had one goal and four assists, which gave her 238 career points, topping a record previously held by Sherry Marcantonio, who amassed 237 points for the Quakers from 1980-83.
A Somers, New York, native, Rosenzweig had two assists in the first period against the Blue Jays: An assist to freshman midfielder Caitlin Cook at the 21:16 mark, which put Penn up 4-2, and an assist to junior attacker Zoe Belodeau at the 20:56 spot, which gave the Red & Blue a 5-2 advantage.
Rosenzweig scored a goal of her own, unassisted, with 14:14 remaining in the half.
At the 19:11 in the second half, Rosenzweig found Cook again, which put the Quakers ahead 12-10.
Her record-breaking point came with 16:59 remaining in the game; she assisted on senior midfielder Erin Barry's goal, which gave Penn a 13-11 lead.
Rosenzweig finished the game with one goal, four assists, five points, four shots, and three shots on goal. She is the current team leader in points, with 13 on the season (four goals and nine assists).
She is also closing in on Penn's all-time career assists record. She is two shy of record-holder Nina Corcoran, who had 127 between 2013-16.
Additionally, she holds the school single-season record for points (98) and assists (63). She set both records last season.