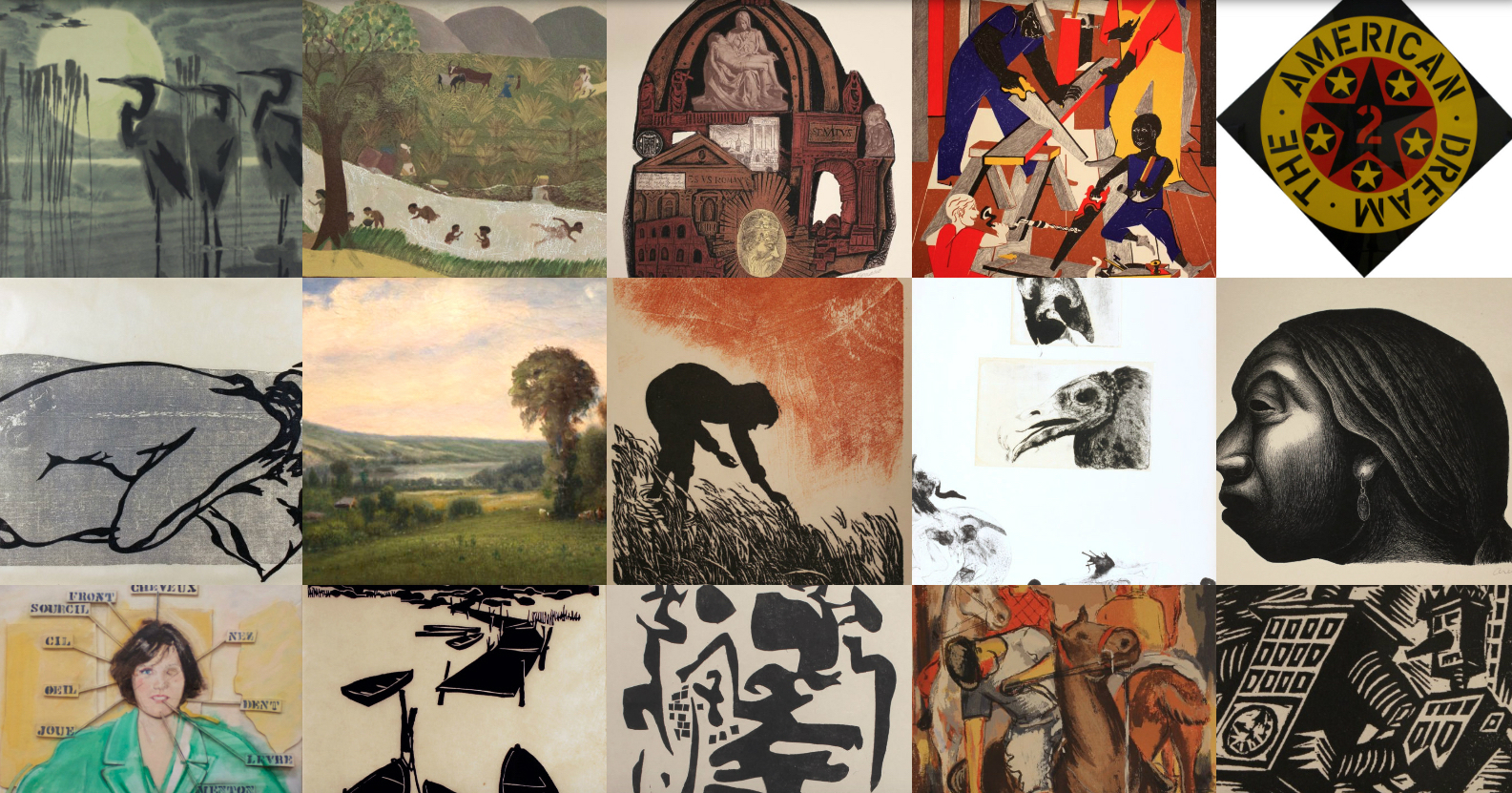 In a creative approach to curating its next art exhibition, the Arthur Ross Gallery is opening the choice of artworks to the public through its first-ever crowdsourcing effort. 
Named "Citizen Salon," the exhibition will feature artwork chosen by crowdsourcing selections. Browsing from a selection of 125 pieces in University of Pennsylvania's art collection on the Citizen Salon website, participants are asked to choose one and explain the choice. 
"This innovative exhibition strives to shake things up," says Heather Gibson Moqtaderi, gallery assistant director and associate curator. "We are embracing technology in the interest of hearing a vast array of voices, from within art history as well as from other disciplines and areas of expertise and interests."
Based on the public's responses, the gallery will mount artworks that reflect the participants' choices and comments. Ultimately, about one third of the 125 works offered will make it into the mounted exhibition. Selected participant comments will be included in the show as text and audio recordings, making the people who voted an integral part of the exhibition. 
The deadline for submissions is Saturday, Sept. 15. The exhibition will open with an evening reception on Nov. 30 and run until March 24.
Hundreds of people have already participated, and the gallery is hoping to invite many more to vote and become a part of the project before next week's deadline, she says. The project is also a way to encourage a diverse range of people to explore Penn's art collection. 
"Part of the crowdsourcing process is not to negate expertise, but open up alternate avenues of discourse and engage multiple readings of artwork," she says. 
The work offered is a mixture of paintings and works on paper from a variety of styles, periods, and places. Square images of the artworks create a quilt of choices on the Citizen Salon website. Click on one and up pops a larger image with a detailed description. Click on the "this is my selection" tab to make a choice. The site asks for name, email, and an optional comment. 
The website was launched in May, and has been active throughout the summer. "We have been surprised and excited by the energy that people have put into their artwork selections," Moqtaderi says. "For me, Citizen Salon is getting to the heart of what our audience members seek in an art-exhibition experience."
Most participants are choosing to write an optional commentary on the piece they selected, she says. "Many of the responses come from a personal point of view, how an artwork makes an individual feel," she says. "I find it very valuable. For me, this process is looking at central questions of how art can enlighten and enliven the lives of our audience members."
Patterns emerging include an interest in women and minority artists. "I think there is a hunger for that material as it has been historically underrepresented," she says. "It is a compelling takeaway. The responses can guide our choice of future exhibitions." 
"Citizen Salon" voting is open until midnight on Saturday, Sept. 15: http://artcollection.upenn.edu/cs/