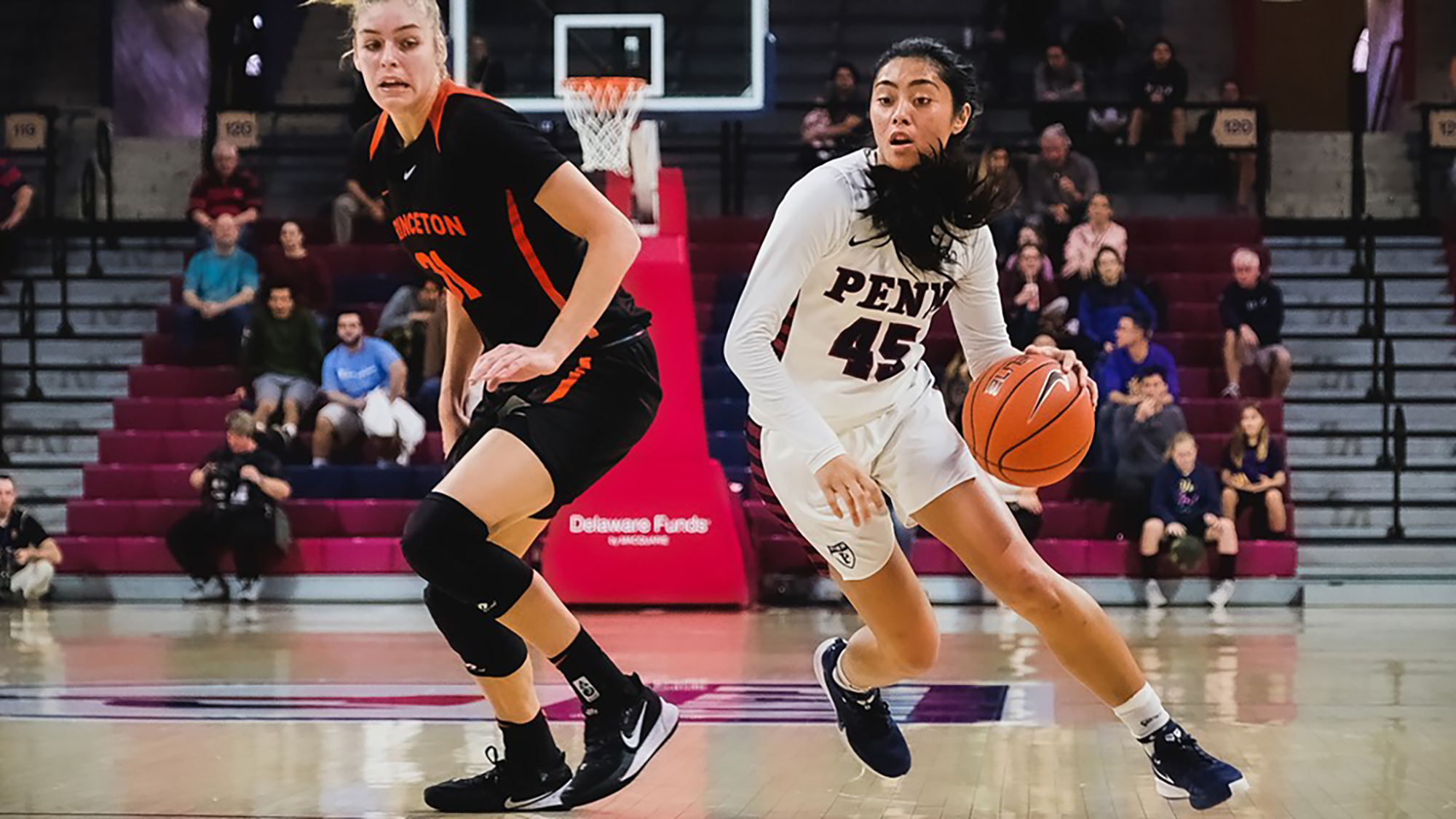 The women's basketball team's seven-game winning streak meets Princeton's 17-game unbeaten mark on Tuesday evening, when the longtime rivals and Ivy League foes face each other at 7 p.m. at the Tigers' Jadwin Gymnasium.
Penn, 17-5 overall and 7-2 in conference play, is two games behind first-place Princeton in the Ivy League standings. The No. 23-ranked Tigers are a perfect 9-0 in conference and 21-1 overall. Their only loss was a 75-77 overtime loss to No. 18 Iowa.
In the first matchup between the two teams on Jan. 11 at the Palestra, Princeton was victorious 75-55. Freshman sensation Kayla Padilla had a stupendous game with 27 points (which she made look easy), but the Tigers and star forward Bella Alarie—the reigning Ivy League Player of the Year—were too much for the Quakers on that particular afternoon. Alarie put up 25 points and 11 rebounds, and Princeton outrebounded the Red & Blue 44-25.
Padilla, averaging 18.1 points per game, and Alarie, scoring 17.8 points per contest, are first and second in scoring in the conference.  
Headed into Tuesday night's showdown, Penn has swept three consecutive Ivy League weekends. They most recently dispatched Dartmouth 67-31 on Friday and Harvard 70-48 on Saturday, both at the Palestra. Junior forward Eleah Parker had 24 points and 13 rebounds against the Big Green, and 10 points and 10 rebounds in 26 minutes against the Crimson. She will need a Dartmouth-like output for the Quakers to take down Princeton.
Defense is likely to be key. Princeton is the No. 1 team in the country in scoring defense, holding opponents to 48.2 points per game. The Quakers are sixth, giving up only 53.0 points per outing.
May the best team win.