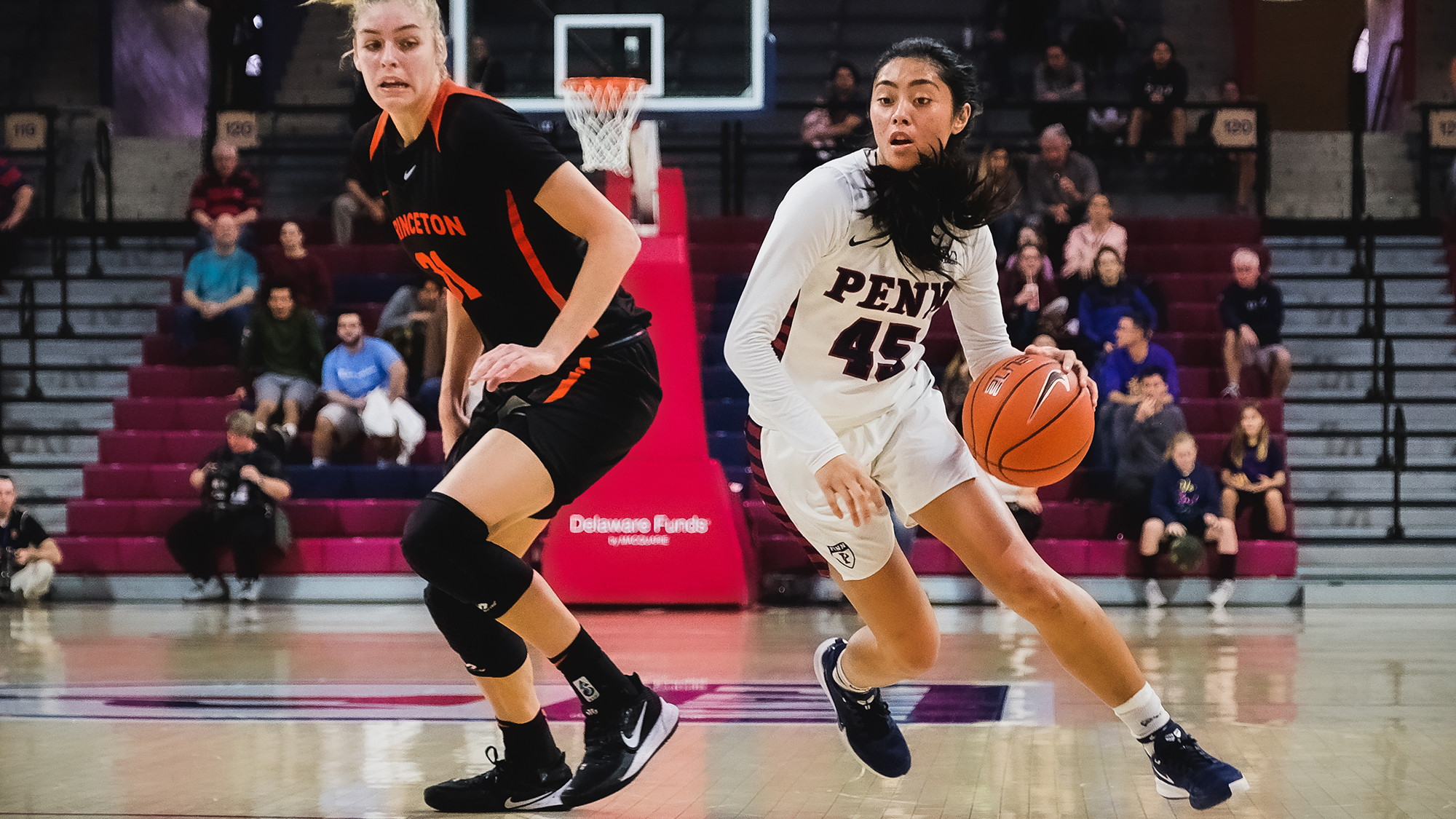 Twelve games into her college career, freshman Kayla Padilla of the 10-2 women's basketball team has cemented herself as one of the top players (if not the top player) in the Ivy League and one of the most exciting guards in the country.
For the fifth time this season and second week in a row, she has been named Ivy League Rookie of the Week.
Padilla put on a show in Penn's 75-55 loss to Princeton on Saturday. Playing in her first Ivy League game against the No. 25-ranked team in the country, she was unstoppable with a James Harden-like ability to score at will.
The Torrance, California, native led all scorers with 27 points. She was exceptionally efficient, draining 10 of 14 shots from the field and 4 of 7 from the three-point line.
 She was clutch too, hitting big shots when her team needed them the most. She played 37 of 40 possible minutes and added one rebound and one assist.
Presently, Padilla ranks 15th in the country in points per game, averaging 20.2 points per contest. Her 45.6 three-point field goal percentage (36-79) is 12th in the nation. She leads the Ivy League in scoring, free throw percentage (.769), and three-point field goal percentage, and ranks fourth in field goal percentage (.506).
Padilla was also named Ivy Rookie of the Week on Nov. 18, Nov. 25, Dec. 9, and Jan. 6.
The Quakers travel to Villanova on Wednesday, Jan. 15, for a Big 5 matchup at 7 p.m.