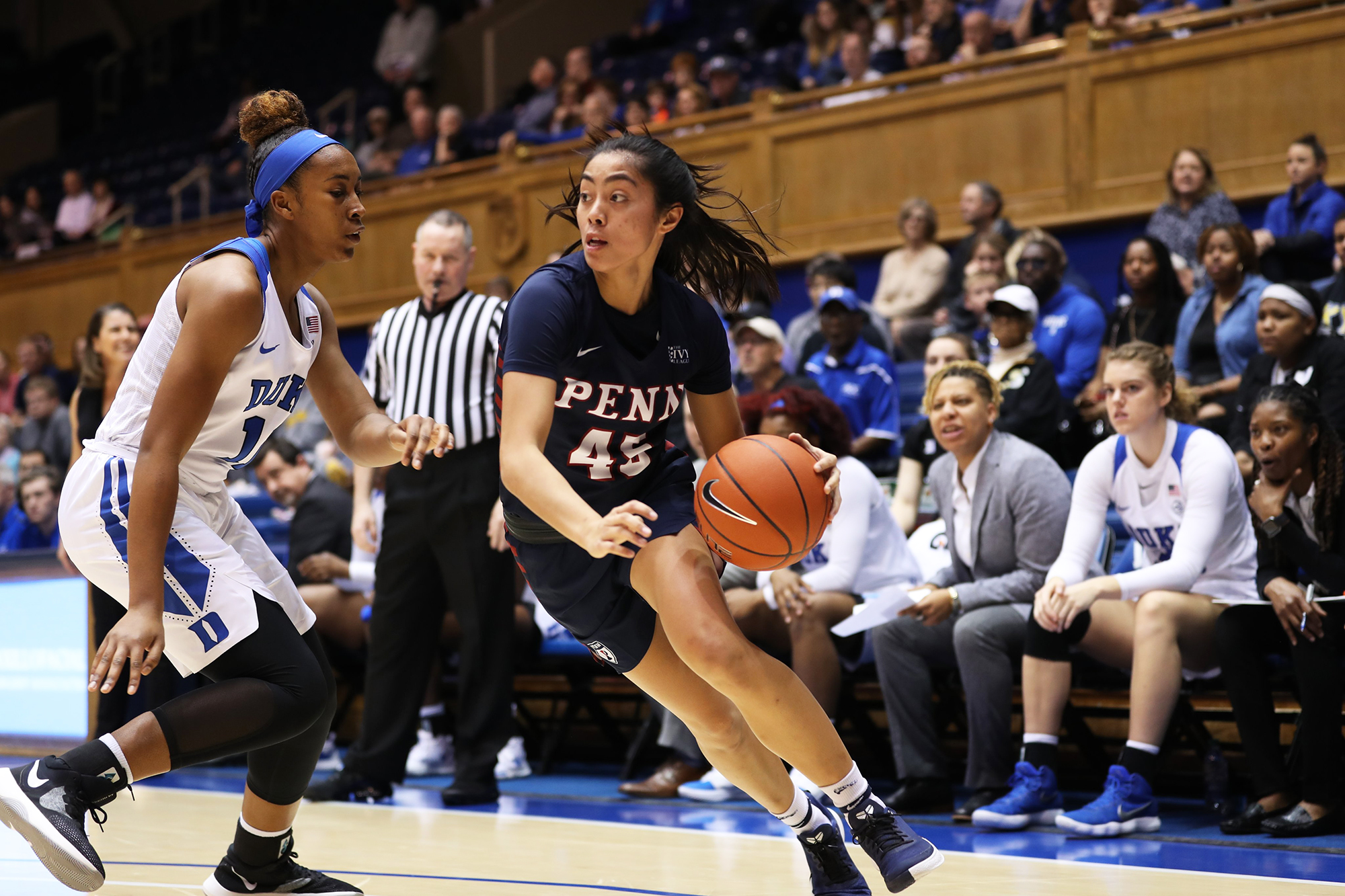 Kayla Padilla and the women's basketball team travelled to Hawaii for the New Year and returned to the mainland with their ninth and 10th wins of the season and, for Padilla, applause from the Ivy League.
Padilla, a freshman guard from Torrance, California, has been named both Ivy League Rookie of the Week and Ivy League Player of the Week for the second time this season. For the week, she averaged 20 points, two steals, and 1.5 assists per game.
On New Year's Eve in Honolulu, Padilla scored a team-high 23 points in Penn's 70-55 defeat of Hawaii. She was 9-23 from the field, 2-7 from the three-point line, and 3-3 from the charity stripe. She also had one assist, one block, and one steal.  
Her output marked the sixth time in 10 games that she has scored 20-plus points.
On Jan. 2 against Division II Chaminade in Honolulu, Padilla put up a team-high 17 points in the Red & Blue's 90-39 triumph. In 22 minutes, she shot 6-9 from the floor, 3-6 from behind the arc, 2-4 from the foul line, and added three rebounds, two assists, and three steals.
Padilla is currently the leading scorer in the Ivy League, averaging 19.5 points per game. Likewise, she ranks first in the conference in three-point field goal percentage (.444), fourth in field goal percentage (.488), and eighth in steals per contest (1.7).
Nationally, she ranks 23rd in scoring and 29th in three-point field goal percentage.
The 10-1 Quakers begin conference play at the Palestra on Saturday, Jan. 11, against No. 25-ranked Princeton, the defending champions of the Ivy League Tournament.