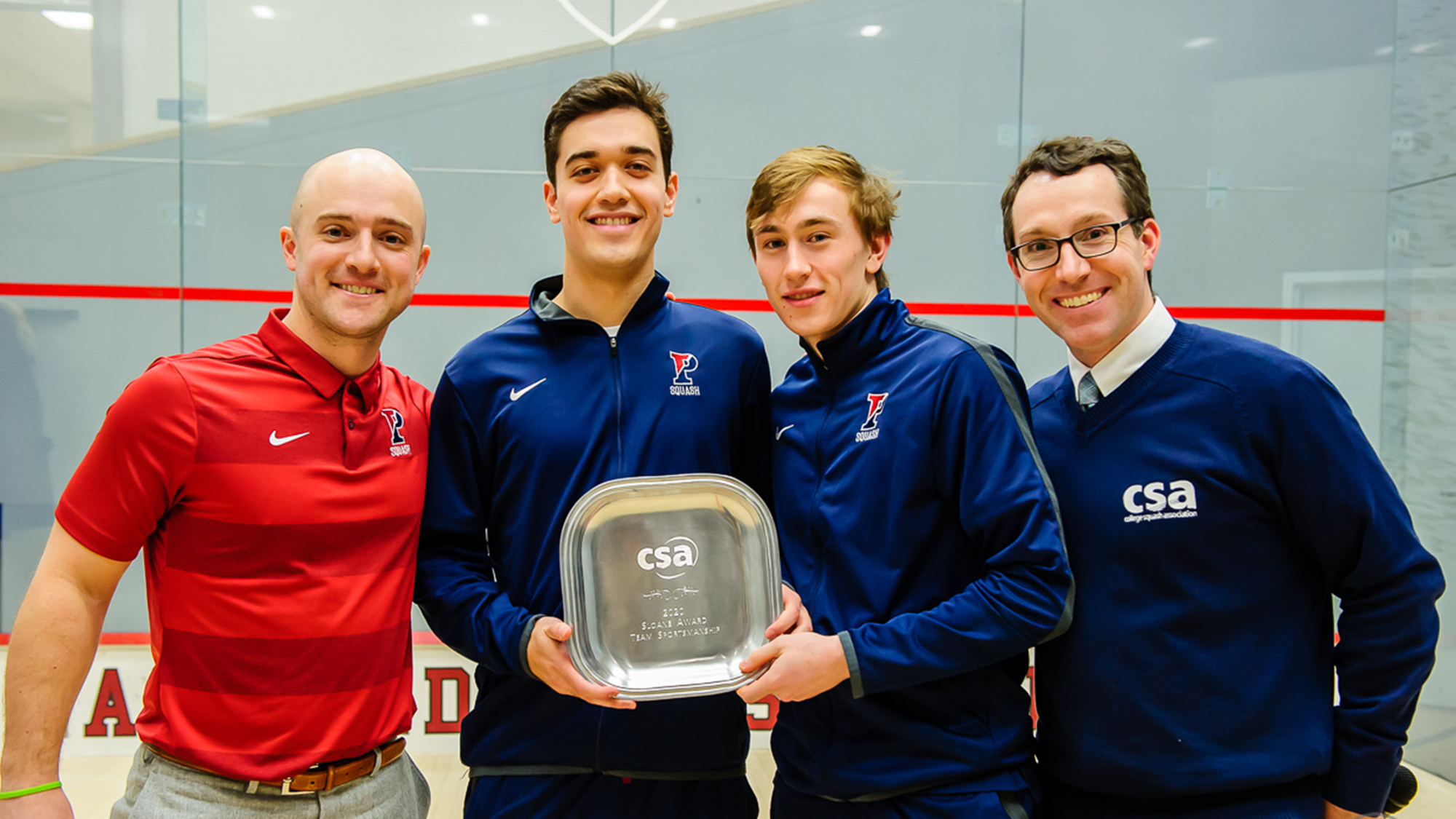 The College Squash Association (CSA) has announced that the men's squash team has earned the 2019-20 Sloane Award for team sportsmanship.

Created in 1981, the Sloane Award is given to a team for their collective spirit and sportsmanship. Named after former Williams College head coach Sean Sloane, the award is presented annually to one team that best exemplifies the values that Sloane instilled in his athletes.

"We are so proud to be the recipient of the 2019-20 Sloane Award," says Gilly Lane, head coach of the men's squash team. "Being recognized by your peers for this honor is truly humbling, and I couldn't be prouder of how the student-athletes represented our University this year. While it's great to win squash matches, it's even more important to play the game the right way, and I was continually proud of how our players handled themselves during their matches throughout the season. They represent everything I want our program to be about."

The award is the first for the Quakers in program history and adds to Penn's list of sportsmanship accolades over the years. Two men (Craig Rappaport in 1996 and Gilly Lane in 2007) and four women (Lissa Hunsicker in 1996, Katie Patrick in 2000, Runa Reta in 2003, and Reeham Sedky in 2019) have taken home the CSA's respective individual sportsmanship honors in years past.

The men will be in action one final time this season, with several players competing in the CSA Individual Championships, which will be held at the Penn Squash Center this Friday through Sunday.