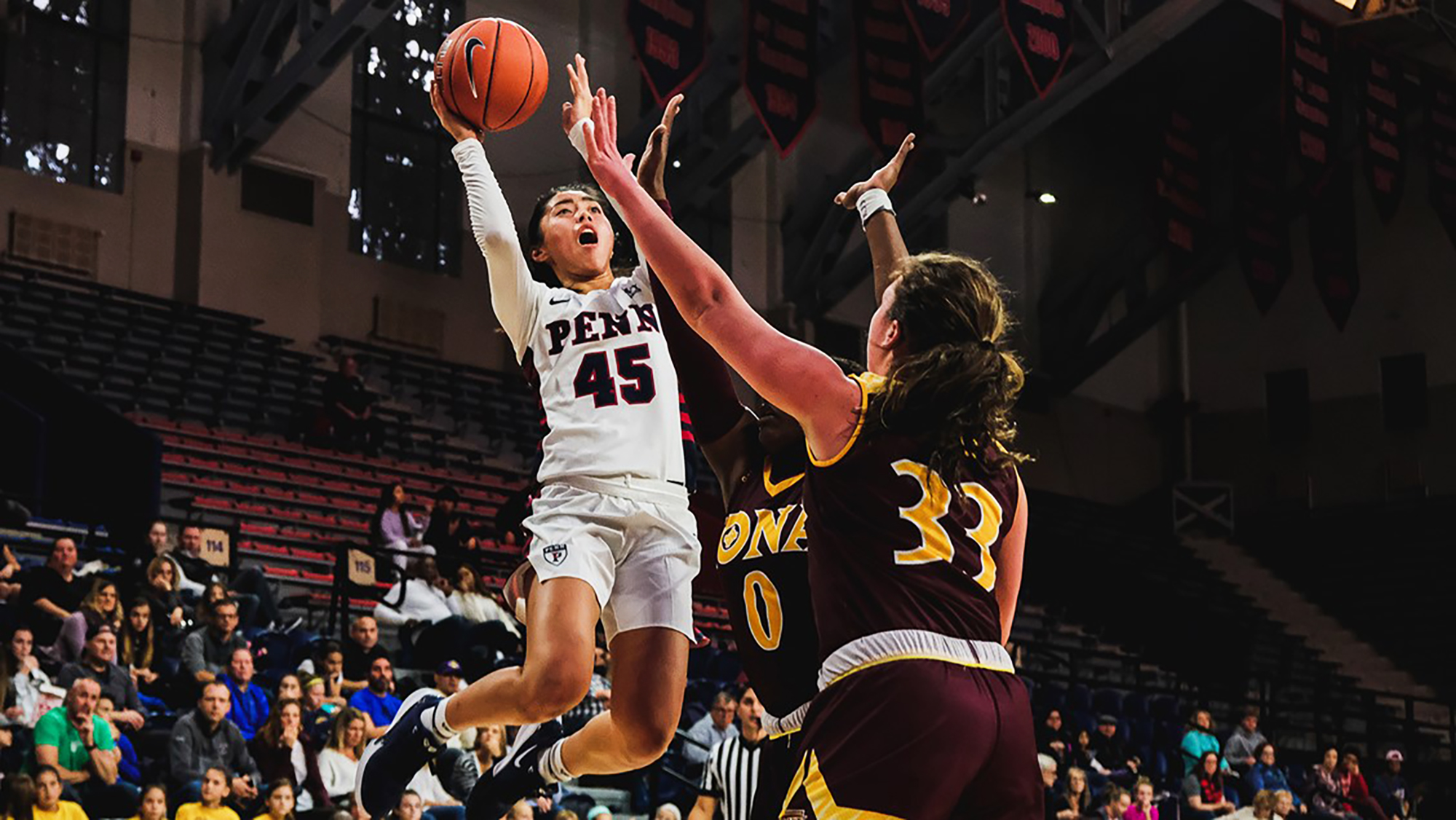 In her first full week playing for Penn, freshman guard Kayla Padilla of the women's basketball team has been named Ivy League Rookie of the Week.
Competing in her second game as a Quaker in Newark last Wednesday against NJIT, Padilla dropped a game-high 25 points in the Red & Blue's 85-51 victory. She also had three rebounds, four assists, and one steal. She shot 9-15 from the field and 5-9 from the three-point line.
Her points total made her the first Penn player to put up 25 in one of her first two career games since Hall-of-Famer Diana Caramanico did so during the Clinton Administration.
This past Sunday versus Iona at the Palestra, Padilla scored 16 points, snatched five rebounds, and had five assists and one steal. She was 6-12 from the field and 1-6 from behind the arc.
For the week, the Torrance, California, native averaged 19.5 points, four rebounds, 4.5 assists, and one steal. She shot 55.5 percent from the floor and 40 percent from long range.
Her 39 points in her first two games are the most by a Penn freshman since the Reagan era.
The 3-0 Quakers, off to their best start in program history, play Big 5 foe Saint Joseph's at 7 p.m. on Wednesday, Nov. 20, on City Line Ave.