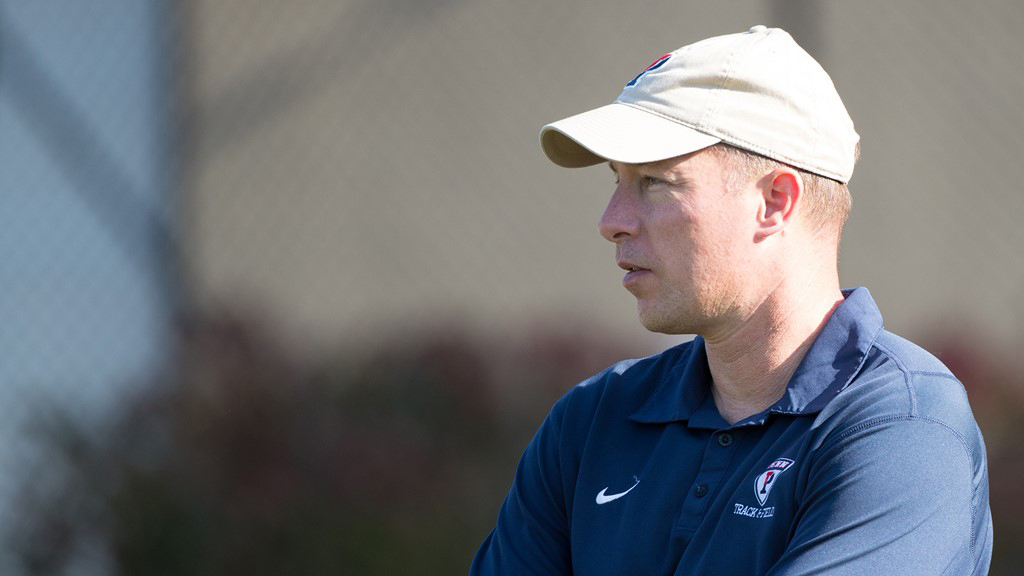 On the heels of leading the women's track & field team to its third straight Ivy League Heptagonal Indoor Championship and fifth straight title overall, Steve Dolan, the James P. Tuppeny/Betty J. Costanza Director of Track & Field/Cross Country, has been named Ivy League Indoor Track & Field Coach of the Year for the third consecutive year. He has also been selected U.S. Track & Field and Cross Country Coaches Association (USTFCCCA) Mid-Atlantic Region Women's Coach of the Year.
In Ithaca, New York, on Feb. 29 and March 1, Penn won eight events at the Indoor Ivy Heps, including six individual contests, and accumulated 133 points to pull off the program's first three-peat.
Sophomore thrower Mayyi Mahama set a new Ivy League record in the weight throw with a toss of 21.76m, and senior middle-distance runner Nia Akins won the mile and the 1000m, and was named Most Outstanding Track Athlete for the second year in a row.
This marks the sixth Coach of the Year award for Dolan, adding to the collection that already included the 2016 Ivy League Men's Cross Country Coach of the Year, 2018 Women's Indoor and Outdoor Coach of the Year, and 2019 Women's Indoor and Outdoor Coach of the Year. This is Dolan's seventh USTFCCCA regional coaching award.
In his eighth year at Penn, Dolan guided the Quakers to the No. 2 ranking in the Mid-Atlantic Region. His athletes combined for eight event titles, two Ivy League Championship records, seven Ivy Top-10 all-time marks, eight school records, and five athletes ranked in the NCAA's Top 30. He also coached Akins to a 2:00.71 in the 800m, the second-fastest 800m in NCAA history.