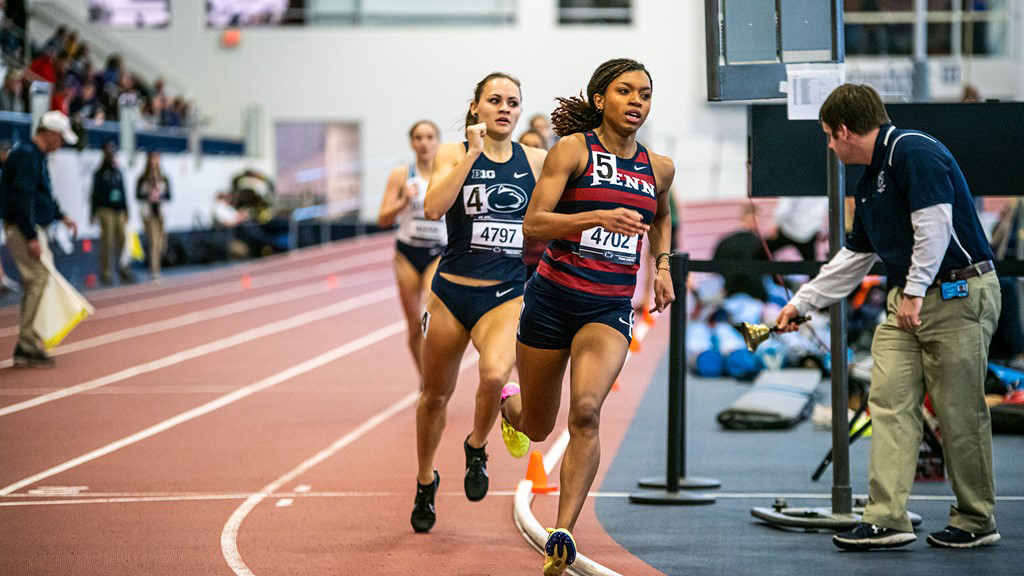 Senior middle-distance runner Nia Akins of the women's track & field team won the 800m at the Boston University Valentine Invitational on Friday with a time of 2:00.71—the second-fastest time in NCAA indoor history. 
Her achievement broke the Ivy League record in the 800m, blasted the Penn record, which she held, by more than three seconds, and made her just the fourth collegiate woman to run the 800m in under 2:01 during indoor competition. She was less than a second away from the all-time indoor collegiate record in the 800m, which is held by Texas A&M's Jazmine Fray, who ran a 2:00.69 in 2017. 
Akins, from San Diego, California, twice finished as runner-up in the 800m at the NCAA Championships. She is a two-time First-Team All-American and holds nine program records: the indoor 600m, the indoor 800m, the outdoor 800m, the indoor 4x800m relay, the outdoor 4x800m relay, the outdoor 1500m, the outdoor 4x400m relay, the outdoor distance medley relay, and the indoor 1000m.
At last year's Penn Relays, she was part of a four-woman team that won the College Women's Championship of America Distance Medley Relay, and she was the first Penn athlete, male or female, to be named College Athlete of the Meet.
The Quakers compete in the Princeton Invitational on Feb. 23, and then the Ivy League Indoor Heps, before the NCAA Indoor Championships in mid-March.