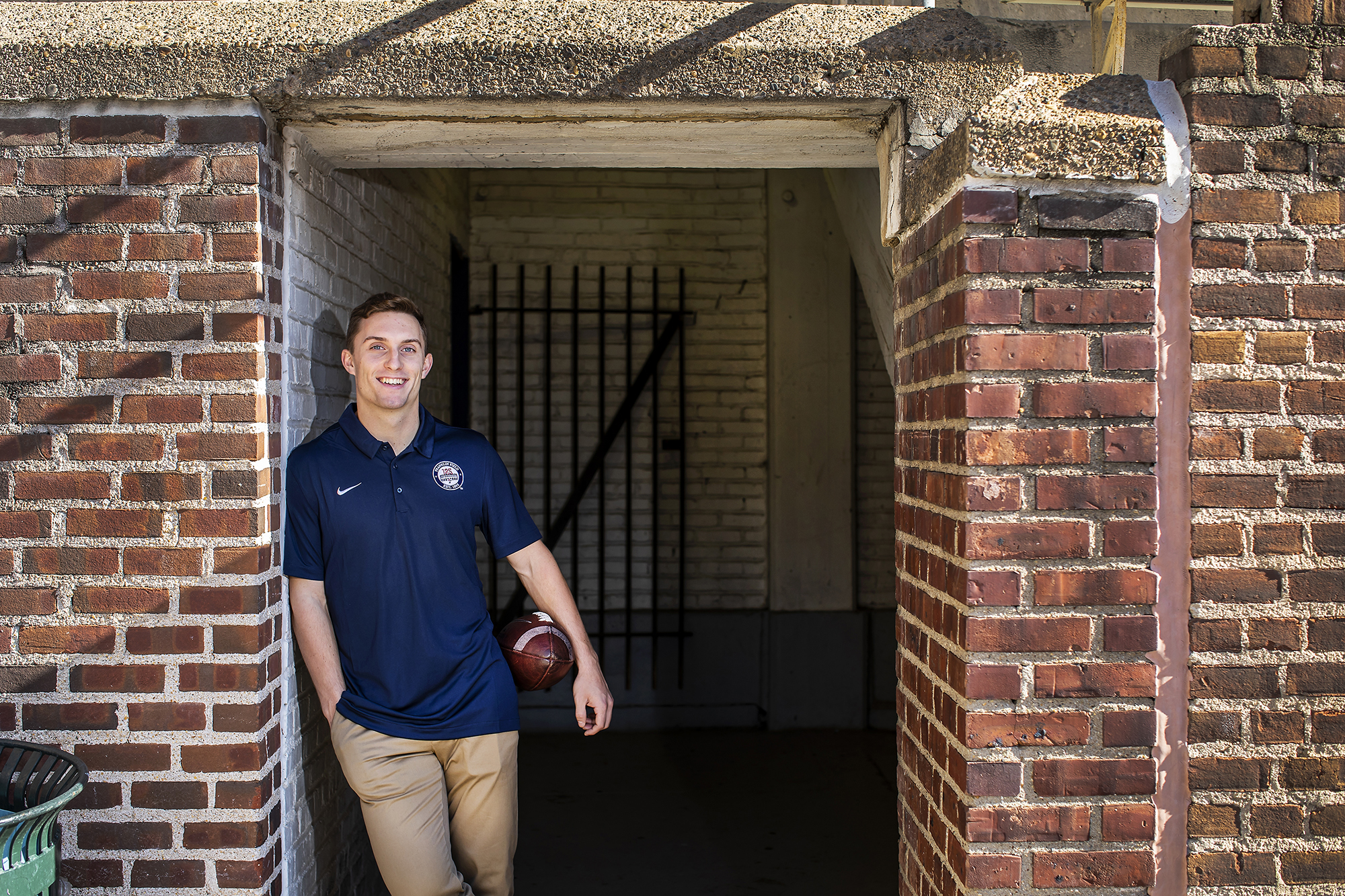 Eddie Jenkins, captain and senior quarterback on the sprint football team, has been named the unanimous Collegiate Sprint Football League (CSFL) Player of the Year. He was awarded the Kay Trophy, presented to the top overall performer as voted by the league's head coaches.
Jenkins, a Pittsburgh native, led the Quakers to a 5-2 record, second in the CSFL South Division, and was tops in the league with 26 touchdowns, 1,777 yards of total offense, and 253.9 yards per game. His touchdown total tied the single-season school record. 
He also ranked second in passing efficiency (169.7), third in passing yards per game (172.4), fourth in rushing yards per game (81.4), and seventh in all-purpose yards (81.4 yards per game).
Twice this season, Jenkins scored seven touchdowns in a single contest. In a 61-7 rout of Cornell on Sept. 20, he was 11-12 for 221 yards and four touchdowns, and ran the ball five times for 34 yards and three scores. Facing Alderson Broaddus on Oct. 26—a 49-7 triumph—he was 14-21 for 263 yards and three touchdowns, with one interception, and rushed 13 times for 106 yards and four scores. 
Thrice in the seven-week CSFL season, he was named Offensive Player of the Week.
Jenkins has also been honored as a First-Team All-CSFL selection. Joining him on the First-Team are teammates Laquan McKever, a junior running back/wide receiver, Matt McDermott, a senior offensive lineman, and Aaron Johnson, a junior defensive back/wide receiver. Jenkins was a First-Team All-CSFL selection last year as well.