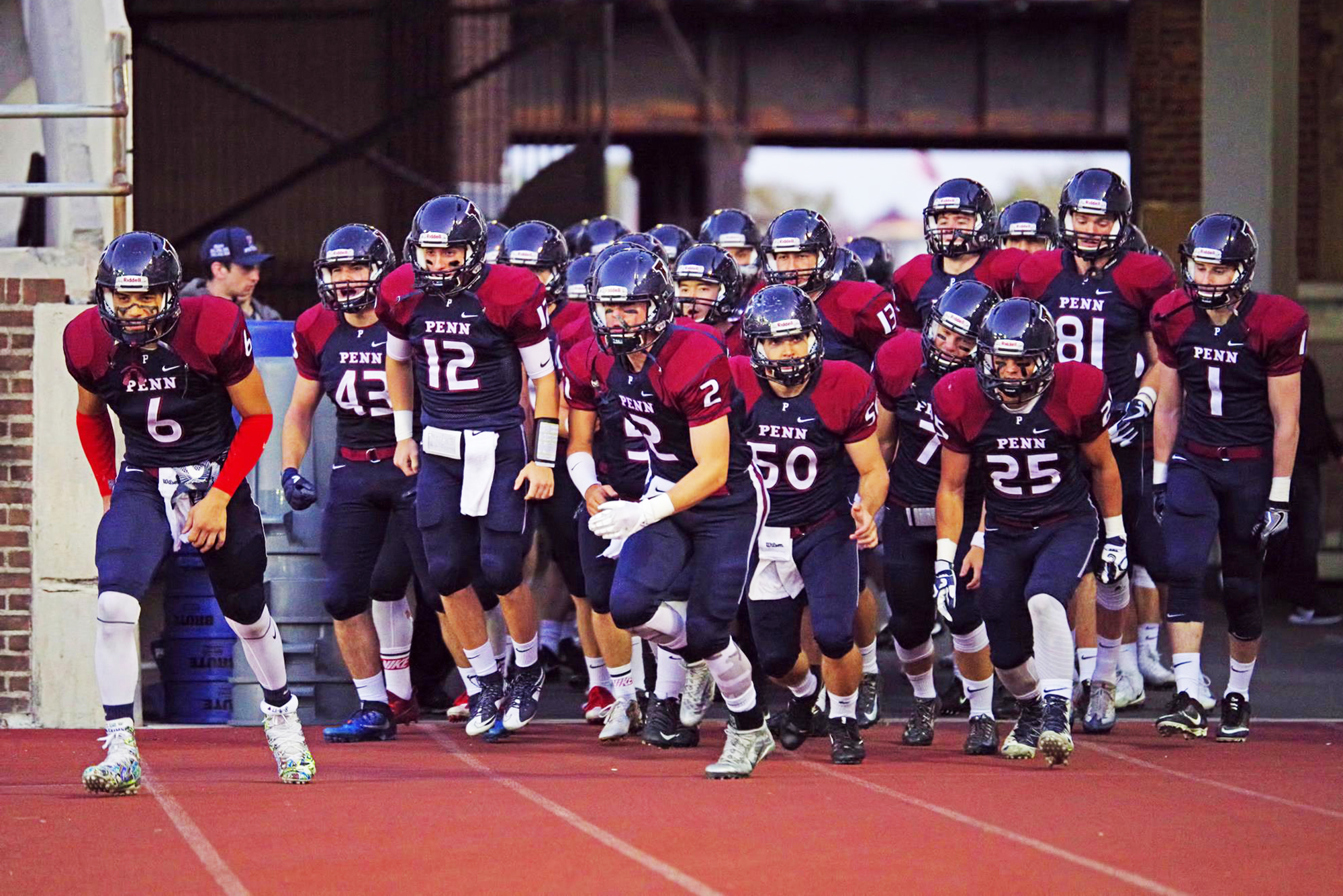 The sprint football team scored a touchdown on their first seven drives against Cornell on Friday, en route to a 61-7 rout of the Big Red in Ithaca, New York. 
After Penn won the opening toss and deferred, senior linebacker/defensive end Josh McBriar intercepted the ball on the third play of the game. On the Quakers' first drive, senior quarterback Eddie Jenkins connected with junior wide receiver Barry Klein on a 37-yard completion to set up the Red & Blue with a first-and-goal from the six-yard line. Two plays later, Jenkins scored on a five-yard run.
The Quakers tallied 26 points in the first quarter. After the defense forced a three-and-out, Jenkins found senior wide receiver Billy Murphy for an 18-yard score to put Penn up 13-0. A subsequent defensive stand and six-yard TD run by Jenkins made it a 19-0 game. 
On Cornell's next possession, senior linebacker Matteo Murgia forced a fumble, which was recovered by junior Josh Trybus. On first-and-10 from the Cornell 45, Jenkins hit Klein for a 45-yard touchdown pass.
A seven-yard run by Jenkins early in the second quarter pushed Penn's lead to 33-0. Sophomore running back/wide receiver Sam Mintz caught a 15-yard touchdown pass from Jenkins with 8:27 left in the half to give Penn a 40-0 lead. Sophomore running back/wide receiver Laquan McKever scored on a two-yard run with three minutes remaining to make it a 47-0 game at intermission.
Penn used a 15-play, 69-yard drive to eat up nearly nine minutes of clock in the third quarter. The drive culminated in a 13-yard touchdown pass from Jenkins to sophomore tight end Ben Klaus.
Mintz's 17-yard touchdown scamper in the fourth extended the Red & Blue's lead to 61-0. Cornell scored a touchdown with 50 seconds left on the clock to prevent the shutout.
Almost perfect, Jenkins was 11-12 for 221 yards and four touchdowns. He also rushed five times for 34 yards and scored three TDs.
McKever led all rushers with 24 carries for 149 yards and a score. Klein pulled in five catches for 148 yards and one touchdown.
The Red & Blue defense held the Big Red to 179 total yards. Trybus had an interception to go along with his fumble recovery. Junior defensive back Aaron Johnson had nine solo tackles—three of which were tackles for loss.
The 1-1 Quakers face 0-2 Post next on Saturday, Sept. 28, in Waterbury, Connecticut.