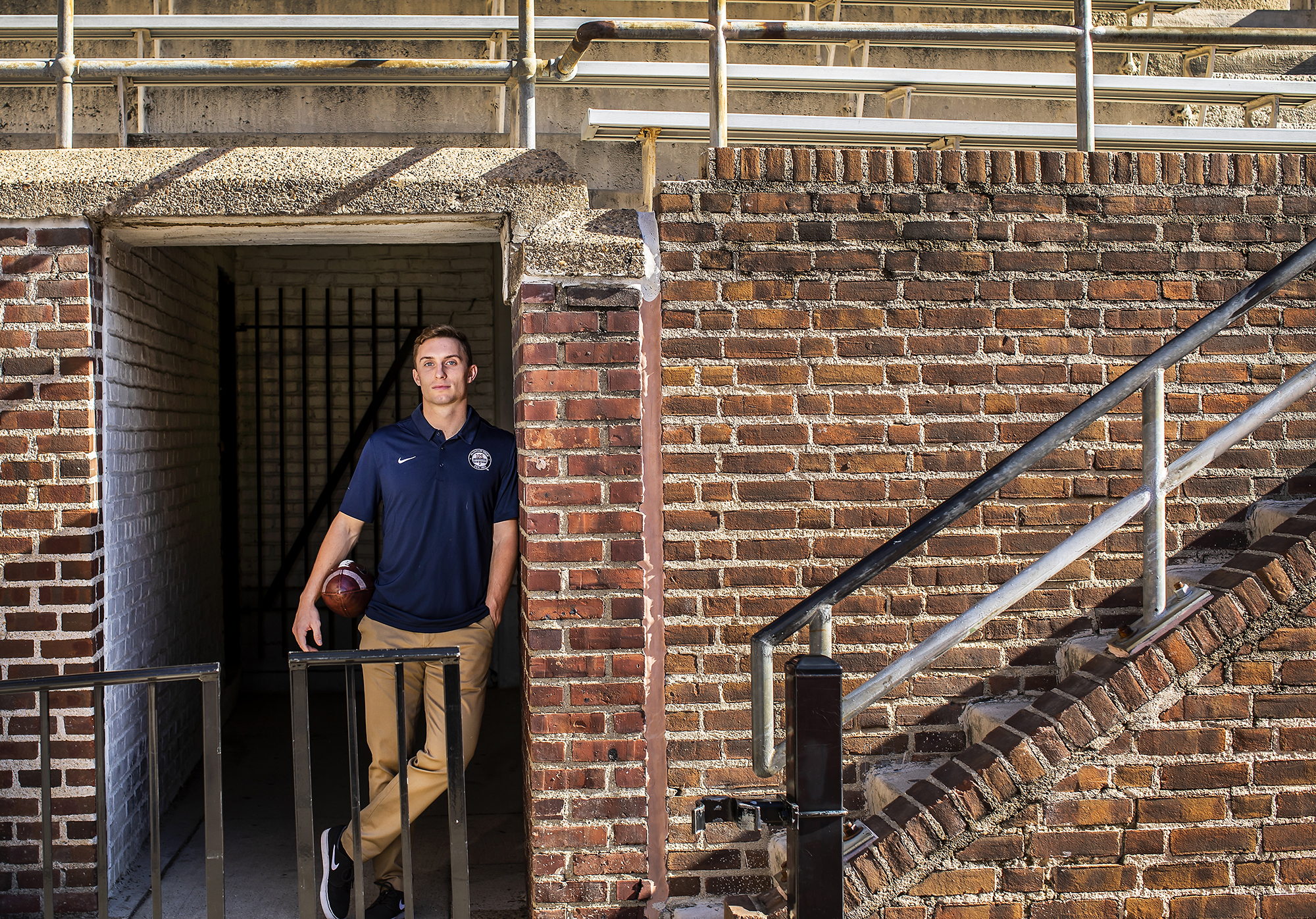 Senior captain Eddie Jenkins' second seven-touchdown game of the season has warranted Player of the Week distinction from the Collegiate Sprint Football League (CSFL).
In the sprint football team's 49-7 thrashing of Alderson Broaddus last Saturday at Franklin Field, Jenkins, a quarterback, was 14-21 for 263 yards and three touchdowns with one interception, and carried the ball 13 times for 106 yards and four touchdowns. His four rushing TDs tied a career high. The contest was the last home game for Jenkins and Head Coach Bill Wagner.
With one game remaining, Jenkins ranks first in the CSFL in total offense (248.5 yards per game), first in touchdowns (25), second in passing yards per game (171.5), fifth in rushing yards per game (77.0), and second in pass efficiency (170.0).
His 25 touchdowns are two short of the single-season school record.   
Opposing Cornell on Sept. 20, Jenkins also scored seven times. Through the air, he was 11-12 for 221 yards and four touchdowns, and also ran the ball five times for 34 yards and three scores.
 
The 4-2 Quakers conclude their season on Saturday, Nov. 2, versus 2-4 Caldwell in Caldwell, N.J.