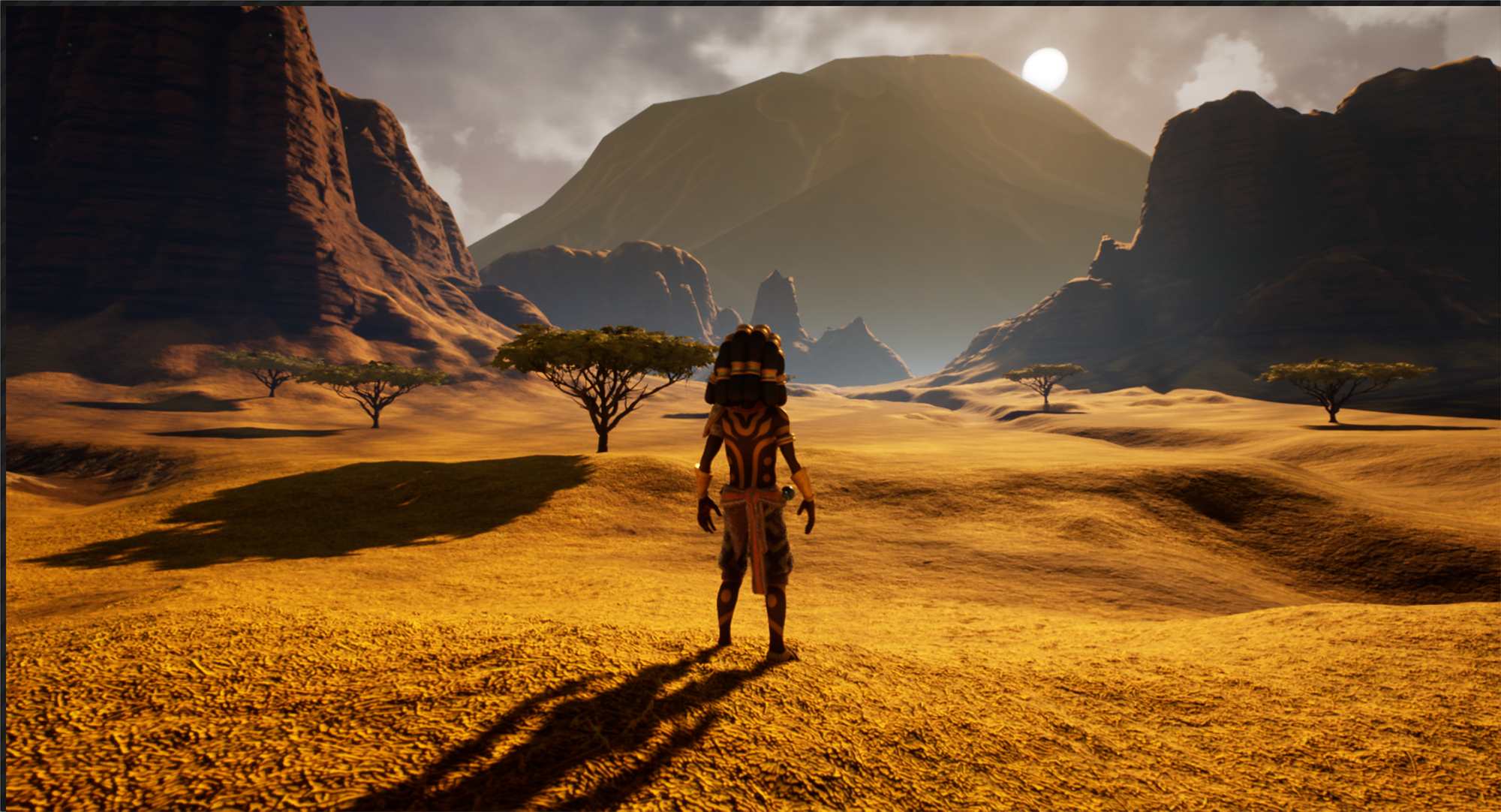 As a high school student, Luigi Mangione's interest in video games didn't stop at playing them—he wanted to create them.
"In high school, I started playing a lot of independent games and stuff like that, but I wanted to make my own game, and so I learned how to code," Mangione, a junior from Baltimore, explains. "In my freshman and sophomore years of high school, I learned [on my own] how to program, and that's why I'm a computer science major now; that's how I got into it.
"I just really wanted to make games."
While touring universities as a high school senior, he noticed several had a student-run video game development club. Penn, he realized, did not. 
So, true to form, he decided to make one. 
After posting in a Class of 2020 Facebook group in Summer 2016, inquiring about other students' interest in developing games, he received an overwhelming response and, alongside Josh Nadel, decided to book a room at Van Pelt-Dietrich Library Center to brainstorm ideas. Forty people showed up. 
"That was the beginning of UPGRADE," he says. "It wasn't planned at all."
Now in its second full year, the University of Pennsylvania Game Research and Development Environment (UPGRADE) consists of about 60 students who show up to a room in Huntsman Hall on Saturdays at 2 p.m. For two hours, they work in groups developing their own video games. Currently, there are six teams working on games, all with different concepts and levels of scale—some designed with 2D pixel art, others with expansive 3D environments. Teams typically work using the Unreal, Java, or Unity engines, largely free tools that give them the means for development that, only a short few years ago, would have been inaccessible to students and the many independent developers churning out popular titles today. These UPGRADE teams funnel into the larger group by delivering short presentations to the larger group about once per month for feedback.
Teams, significantly, tend to consist of people from a variety of backgrounds. 
"A lot of people ask us, 'I don't code; can I be part of game development?' And we're like, 'Yes, please—we have a lot of programmers, and need people who aren't,'" Mangione says. "It's cool because if you think about game development, you have a team of 10, maybe with four programmers, two designers, three artists, a musician, and a writer, all from different majors and parts of the school who can be interested.
"It's not just computer science engineers." 
One game project, "Animancer," is an ambitious semi-open-world, role-playing game that Nadel, a junior digital media design major, from Chappaqua, N.Y., and his team of 16 started in October 2017. It's a fantasy adventure game that is inspired by his illustrations. 
"I draw often, creating sketches of fantasy characters and environments. I noticed a trend of African themes and stylistic elements, such as masks and elaborate painted patterns, in my work, and I thought it would be cool to set a fantasy world in a fictionalized ancient Africa," he explains. "A lot of popular fantasy, like 'Game of Thrones' or 'Lord of the Rings,' are [inspired by Medieval Europe] or set in Feudal Asia, but I wanted to try a different setting—I saw a lot of potential in it."
The concept for the gameplay was to create a main character who could transform into different supernatural beasts inspired by animals of the continent (think: a wildebeest, gorilla, or lion). The game, he says, is largely a recreational effort and educational experience for the team, particularly as a means to learn to work collaboratively.
Sophomore Caleb Chen, from Frederick, Md., and his team are working on a sci-fi, action role-playing game, "Aeiaton," centered around a central narrative of decay.
"We want to talk about economic, environmental, and also personal decay in a world that basically has no hope," he says, emphasizing the story-driven elements of the game.
The setting is a colony outside of Earth, in the distant future, that once thrived but collapsed; because of that collapse, colonists forgot Earth exists, and inequality is rampant. They undercut that chaos by having the main character be a blank-slate personality of a robot, who explores and learns about this crumbled civilization as the player does.
Since they began work on the game, which they're planning as an eventual episodic release through a commercial platform like Steam, they've managed to create concept art, some animations, and have enough mechanics developed to have created a short demo. The team shares writing responsibilities while others work on art and animation, and another member codes.
"I think game design in general is interesting as a form of creating experiences," Chen says. "They're very different from movies, books, other forms of telling stories, just because it's interactive. There are ways to tell a story beyond having the viewer passively engaging with it; you're able to actively experience a world by interacting with it."
Illustrating the diversity of development within the club, Jonathan Mendelson, a freshman computer science major from New York City, who first heard about UPGRADE at a club fair earlier this year, is working on a mobile game he describes as an "infinite scroller," with the objective of navigating a rocket to climb as high as possible. He likens it to platforming mobile game "Doodle Jump."
"The idea is we're focusing on the gameplay and not on the story. We just want it to be simple and addictive," Mendelson explains. "Satisfying to play, like brain candy."
The mission in the game is to get to the moon, and then move on to flying to other planets, while always going farther. He began work on it over the summer. The team-based setup of UPGRADE, he says, has helped him focus on development and also meet people from other disciplines. 
"I think what's nice is everyone here brings something different," he says. "Some people are more experienced with art, others with advertising. I'm much more of a programmer and don't have a lot of experience [with those other areas], so it's nice to have that support."
Stephen Lane, director of the Computer Graphics and Game Technology (CGGT) master's program in the School of Engineering and Applied Science, emphasizes that the CGGT program, along with the Digital Media Design (DMD) undergraduate program, is strategically designed to equip students with interdisciplinary skills. 
"The thing that's nice about these programs is it's not just focused on games or game design," Lane says. "There are schools and other programs that are [specifically] game design where you get a bachelor of science in game design. And my view is that's too narrow; you want to have [a degree] that if game design doesn't work out for you, your skill set is broad enough that you can work in other related areas."
The DMD program, he says, requires a "left-brain" and "right-brain" mindset; students submit an art portfolio when considered for admissions and, in addition to math and computer science classes, take courses in animation and graphic design. 
CGGT takes a similar approach, requiring at least one fine arts course in 3D modeling, as well as core technical courses in computer graphics, animation, and game development. 
Students in these programs, Lane says, have graduated into the payrolls of major game studios like Activision-Blizzard, Electronic Arts, Microsoft Game Studios, and Sony's PlayStation division. Others have moved on to careers in animation at companies like Disney, DreamWorks, and Pixar, or visual effects company Framestore. Future careers in game development, he says, may involve the traditional path of video game development, but also careers working in augmented and virtual reality, and the new areas of interest surrounding them—including gamification in education and medicine.
While many of UPGRADE's members are unsure whether they will pursue a career in games, many acknowledge the benefits of the skills that come with game design and plan to stick with it, if only as a hobby. 
For now, the group is eager to encourage fellow students to join the club. Mangione, who says he can't imagine ever not wanting to develop games—even if it's a side project—wants to rally others to see the benefits, and pure fun, of making games.
"Our mentality is if anyone is interested in and passionate about game development and wants to put in the time, we're happy to help them," he says. "We don't turn people away for not having experience.
"Passion is what we're looking for."