Announcement
All on-campus events have been canceled or postponed. Unless otherwise noted, all events listed are virtual.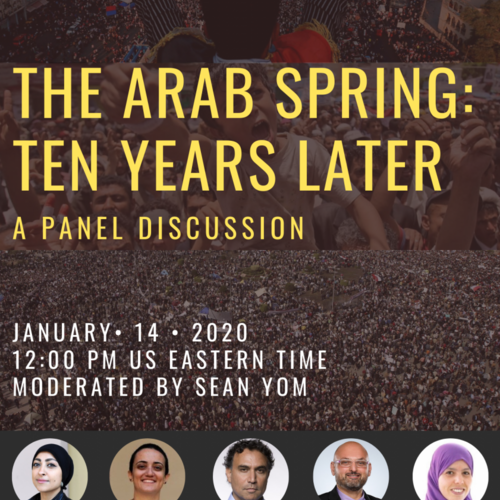 The Arab Spring: Ten Years Later
Hosted by the Middle East Center of the University of Pennsylvania, a panel of experts discuss the aftermath of protests, rebellions, and uprisings that marked the Arab Spring and its push for democratic change.
For more information, visit mec.sas.upenn.edu.