Announcement
All on-campus events have been canceled or postponed. Unless otherwise noted, all events listed are virtual.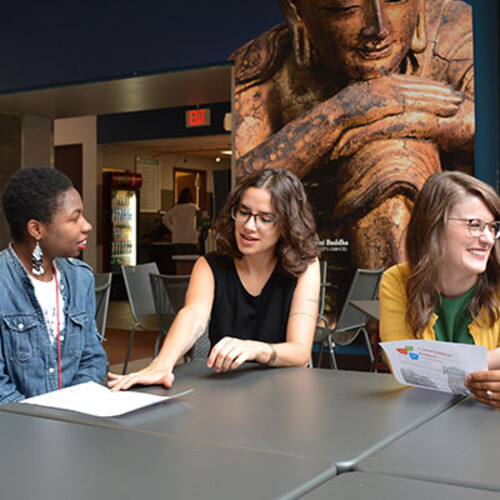 Conversational Corner
Inside Pepper Mill Cafe, speakers of Spanish, English, Italian, and Mandarin are invited to discuss a provided topic by the Museum and practice their skills. The session is unfacilitated.
For more information, visit penn.museum.