Announcement
All on-campus events have been canceled or postponed. Unless otherwise noted, all events listed are virtual.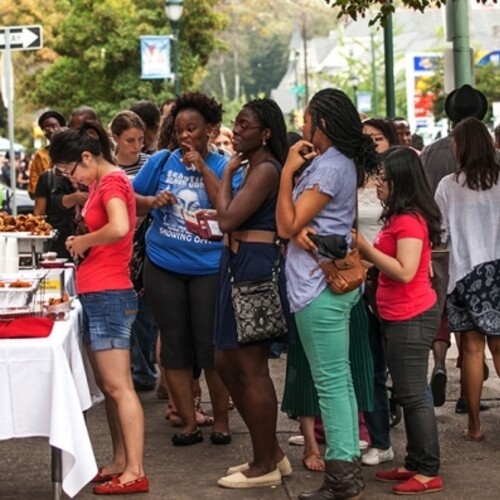 Dollar Stroll
University City District sponsors this annual shopping event, showcasing wares from Baltimore Avenue businesses like VIX Emporium, Black Hound Clay Studio, and The Nesting House—many of which offer $1 deals. There will also be food in abundance: ice cream sandwiches from Milk & Honey, Dan Dan noodles from Chili Garden, shrimp and grits from Amari's, and plenty more.
For more information, visit www.universitycity.org.