Announcement
All on-campus events have been canceled or postponed. Unless otherwise noted, all events listed are virtual.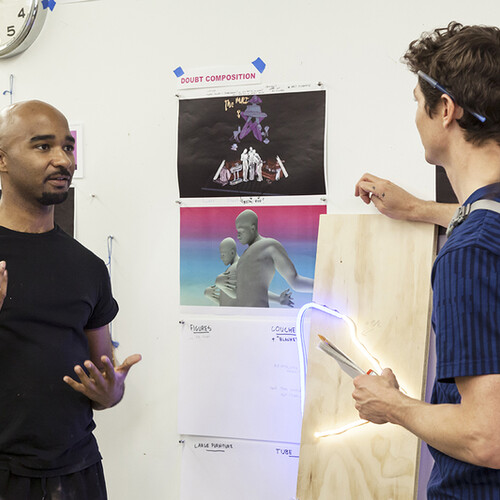 Jacolby Satterwhite
A visual artist who combines interdisciplinary practices of video, printmaking, 3D animation, and performance, Jacolby Satterwhite, a Penn MFA alumnus, delivers a talk about his digital animation work and a project to bring animations to physical life in partnership with the Fabric Workshop Museum as its artist-in-residence. This lecture is a partnership between the Fabric Workshop and the Stuart Weitzman School of Design.
For more information, visit design.upenn.edu.