Announcement
All on-campus events have been canceled or postponed. Unless otherwise noted, all events listed are virtual.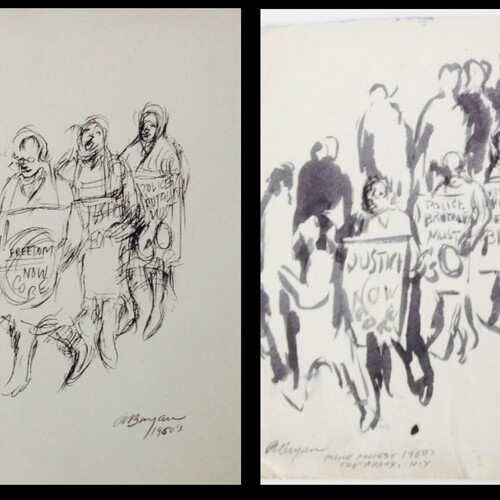 Justice Now
Eleven drawings on paper by Ashley Bryan are presented in this online exhibit, showcasing images presumed to be from a Congress of Racial Equity protest in New York in 1963. "Justice Now: 1960s Protest Drawings by Ashley Bryan" features works that speak to the moment of racial justice society is experiencing today.
For more information, visit library.upenn.edu.