Announcement
All on-campus events have been canceled or postponed. Unless otherwise noted, all events listed are virtual.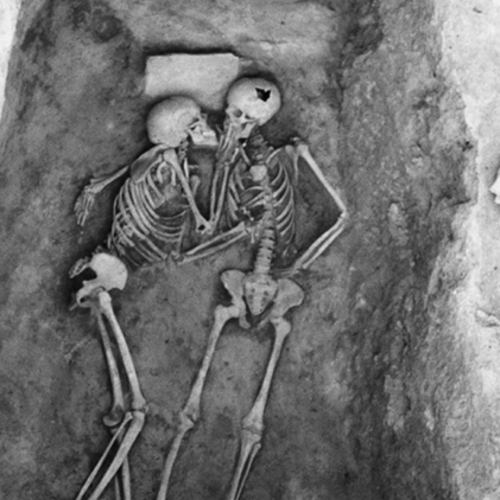 Love at First Site
During this special Valentine's Day edition of the Museum's Daily Dig series, examining the story of an object in the museum in 15 minutes, Page Selinsky awaits guests in the Middle East Galleries to discuss an image of the Hasanlu Lovers, two people discovered in the remains of a fire-ravaged town around the Teppe Hasanlu citadel circa 800 BC. The pair was discovered by a Penn research team.
For more information, visit penn.museum.