Announcement
All on-campus events have been canceled or postponed. Unless otherwise noted, all events listed are virtual.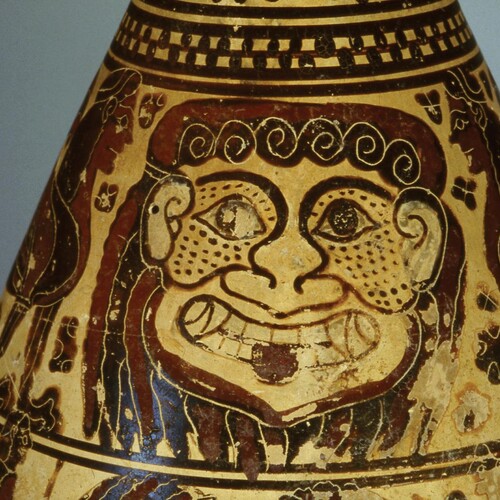 Monster Dig
In a special edition of the 15-minute Daily Dig lecture about Museum objects, the "Monster Dig," Ph.D. student Olivia Hayden discusses a Greek ceramic pot featuring a Gorgon, relating it to Medusa.
For more information, visit penn.museum.