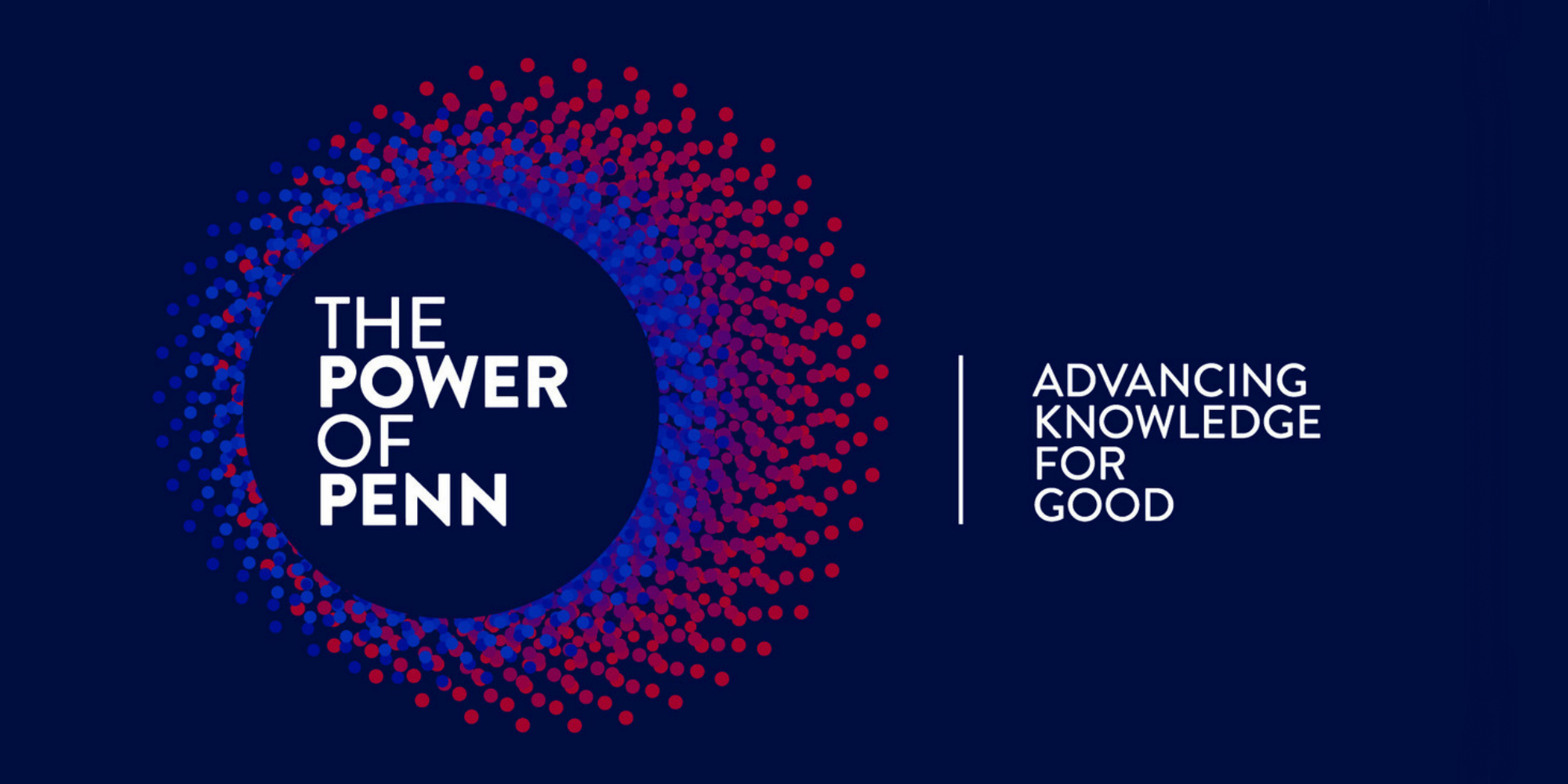 University of Pennsylvania President Amy Gutmann and Board of Trustees Chair David L. Cohen today announced the launch of a $4.1 billion comprehensive fundraising and engagement campaign that will strengthen Penn's support for students, investment in faculty, and improvement of lives through a wide range of initiatives building on Penn's unique cross-disciplinary culture. The Power of Penn: Advancing Knowledge for Good will support vital University-wide programs and priorities across Penn's 12 schools and 6 centers, including Penn Medicine.
"Universities are the engines of knowledge, understanding, and new ideas that propel communities and societies forward. As such, we have a fundamental responsibility to be a force for good," Gutmann said. "This Campaign will ensure that Penn-generated multidisciplinary knowledge has a more powerful and positive impact on our local, national, and global communities."
Among Penn's prime strengths is its foundational commitment to diversity and inclusion. The Power of Penn Campaign will continue to strengthen Penn's financial aid program for undergraduate, graduate, and professional students, while also advancing initiatives to create a stronger, more responsive support system for first-generation and high-need students.
Noting that one out of eight Penn freshman represents the first generation in their family to attend college, and one of four is either first generation or low income (or both), Gutmann said "As a first-generation, low-income student myself, I know how life-changing financial aid can be."
The other two institutional strengths that are core to The Power of Penn Campaign priorities are Innovation and Impact, which together with Inclusion have guided the direction of the University throughout Gutmann's presidency.
David L. Cohen, chair of Penn's Board of Trustees, emphasized the importance of strengthening the endowment to support Penn's innovators, researchers, and entrepreneurs. "A successful Campaign will enable us to expand student aid and augment cutting-edge programs through endowment funding," he said, "and endowing new positions for faculty and staff leaders will secure Penn's role as a cradle of innovation through the 21st century and beyond." He added, "The Trustees are fully supportive of The Power of Penn Campaign and we are fortunate to have the extraordinary leadership of Bob Levy as chair and Lee Spelman Doty as vice chair." 
"The Power of Penn Campaign will be critical to Penn's mission to innovate and create solutions where none now exist," said Campaign Chair Robert M. Levy, highlighting that Penn research generated three FDA approvals over the past year. "It will enable Penn to advance more research initiatives, foster student entrepreneurship, and develop new technologies that make a crucial impact."
The Campaign will also bring several significant capital projects to Penn's campus. Notable among these are the construction of New College House West; the Venture Lab, led by Penn Wharton Entrepreneurship; and the Pavilion at the Hospital of the University of Pennsylvania, the largest capital project in Penn's history, which will set new standards for patient comfort and care.
"Penn has all the elements needed to make a positive and lasting impact," said Levy, noting "the ability to integrate knowledge across diverse disciplines, an inclusive campus environment, and a global community driven to make a difference." 
Levy added that the Campaign will create more opportunities for the wider Penn family to engage in the life of the University. "The Power of Penn will offer our alumni, parents, and friends new ways to make an impact on the issues they are most passionate about."
Gutmann sees The Power of Penn as a unique opportunity for Penn to strengthen its influence on issues of global significance. "We have done so much to improve lives worldwide," she said, "but there is much more we can do to address urgent issues. With this Campaign, we are stepping up our response—and stepping up to the plate."