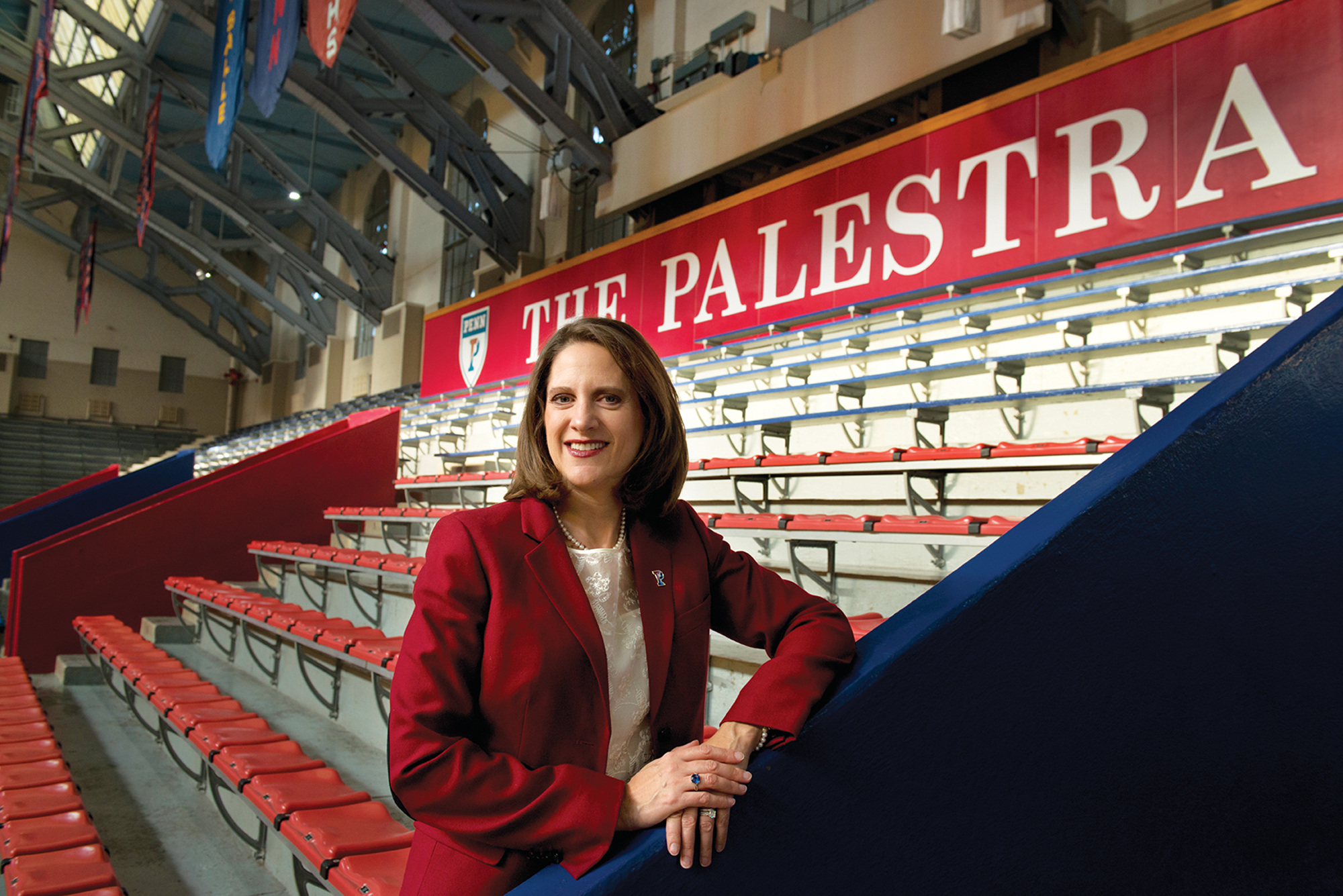 M. Grace Calhoun, director of athletics and recreation at Penn, has been named the chair of the NCAA Division I Council Strategic Vision and Planning Committee. Calhoun has served as the vice-chair since her appointment to the Division I Council in July 2017, and will lead the committee through June 2021.

The Strategic Vision and Planning Committee has oversight responsibility of administrative functions related to the management of the Division I governance structure, including business and legal affairs, strategic planning and research, Division I membership activities, and health and safety matters.

"I'm honored to serve the NCAA, its institutions, and, most importantly, the student-athletes as the chair of the Strategic Vision and Planning Committee," Calhoun says. "I continue to be passionate about the holistic development of young adults through athletics participation, and I believe that the educational value of intercollegiate athletics should be paramount in our decision-making. The committee has a great responsibility to shape the future of the rapidly-changing NCAA Division I landscape, and I know that we are up to the task."
In the upcoming year, the Strategic Vision and Planning Committee will assist the Division I Board of Directors Finance Committee with a review of the Division's financial sustainability, and will discuss how the NCAA can increasingly make data-driven decisions on matters of safety and well-being. The Committee was also recently given the charge of managing the agent certification program created to address issues in the sport of basketball.

Calhoun has a wealth of experience leading and serving on NCAA leadership groups. In addition to her current seat on the NCAA Council, she chaired the Apparel Companies Working Group as part of the NCAA's Commission on College Basketball; chaired the former Awards, Benefits and Financial Aid Cabinet as well as the Research Committee; and served as the vice chair of the Olympic Sport Liaison Committee. 
In her fifth year as the University's director of athletics and recreation, Calhoun leads the University's 33 varsity athletics programs, nearly 40 club programs, and broad-based intramural and recreational offerings for students, faculty and staff. Her first four years have been highlighted by 18 Ivy League or conference championships by 12 different sports and three individual national titles.