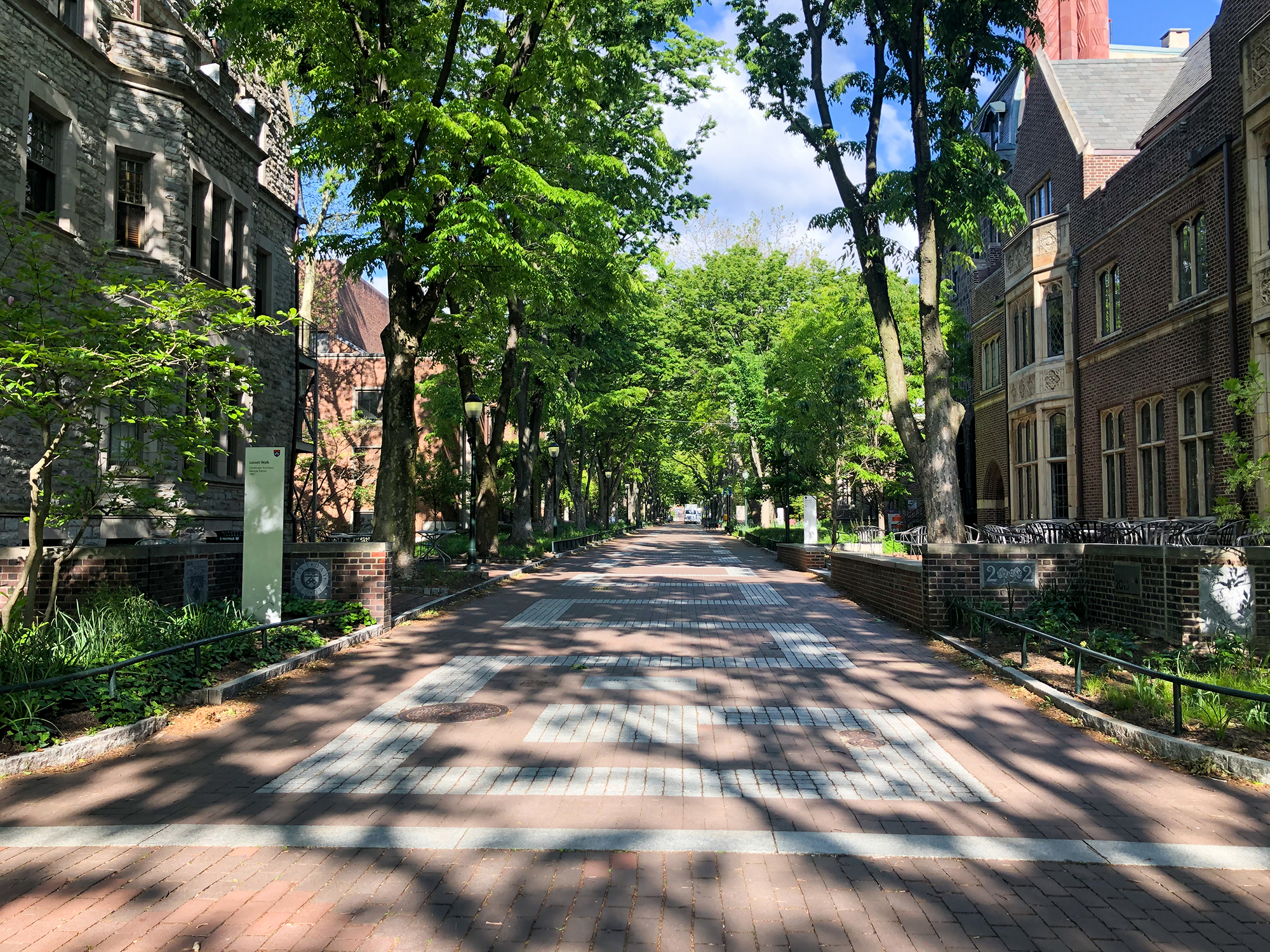 An active student while on campus, Claire Choi, a proud 2010 College of Arts & Sciences alumna, says it was hard to let go of the University community once she graduated. So, she didn't—quickly getting involved with Penn Alumni.
"Penn as an institution just fills you up, and you want to continue to be part of that," Choi says. "You want to keep your finger on the pulse because Penn is doing amazing things academically—it's an exciting and innovative place."
A leader of her Undergraduate Class and Reunion group, Choi has spent the past few months planning with her former classmates, co-presidents Ariel Colangelo and Dennie Zastrow, a special 10-year reunion on campus for Alumni Weekend. But due to COVID-19, their plans have turned to a virtual celebration, for now.
"It was definitely a pivot, but all of us completely understand and we fully support the University's decision. At the end of the day, the safety and health of our community is the top priority," Choi says. "It's also been amazing to see how Penn Alumni has stepped up to ensure we, as alumni, continue to feel supported and connected, and still preserve this time, because it is a special time. Ten years is absolutely a milestone."
Kelly O'Connor, director of marketing and communications at Alumni Relations, says the plan is to reschedule all in-person 2020 Alumni Weekend festivities until it is safe and feasible. To still mark such a joyous occasion, though, Penn Alumni has put together several engaging virtual events for viewers and participants on Zoom and Facebook Live. Running most of the day Saturday, May 16, there will be a welcome message from Rev. Charles Howard, a Q&A discussion on grit with professor Angela Duckworth, an online dance party, and even a virtual stroll down Locust Walk, to name a few.
"For me personally, I am looking forward to the virtual stroll, seeing Locust Walk and College Green," says Choi, chatting from California. "That's one of those images and places that holds a special place in your heart and in your mind. You can close your eyes and see the balloons, the flags, you can visualize all the people and chatter. Even to just walk down it virtually will be really special."
When Choi was a student at Penn, she was involved in the Undergraduate Assembly and Class Board, and she studied communication and public service as part of a small undergraduate program connected to the Annenberg School for Communication. Under the leadership of her faculty adviser, David Eisenhower, Choi was afforded an opportunity to be part of the Republican National Convention and the Democratic National Convention in 2008.
"It was mind-blowing, and absolutely invaluable," Choi says, reflecting on her experience. "Every aspect of Penn is fortified by this sense of innovation—seeking change or finding ways to teach and do things differently. That's really stuck with me, I realize, looking back."
Choi, who now works at Facebook as business lead to Chief Operating Officer Sheryl Sandberg, says she appreciates how important it is to keep connected with fellow Penn alumni—while also staying apart. Just the other day, for instance, Choi had two separate "Zoom reunions," one with the Sphinx Senior Society and the other with the Oracle Senior Honor Society. The conversations, she describes, started as simple "catch ups" and both ended as extremely meaningful reconnections.
"It's beautiful, because it makes you realize we are all working so hard to try to have an impact and contribute, and how we can help one another do that," Choi says. "Every single time I have an opportunity to connect with alumni, I walk away inspired. I think that's something really special about Penn and the Penn community."
As the University maneuvers a "new normal," O'Connor assures Alumni Relations is there for the entire Penn community—Alumni Weekend related or not.
"We're all in different places right now, but we are still here, happy to support in any way," O'Connor says. "We can talk career networking or virtual resources. Just give us a call."