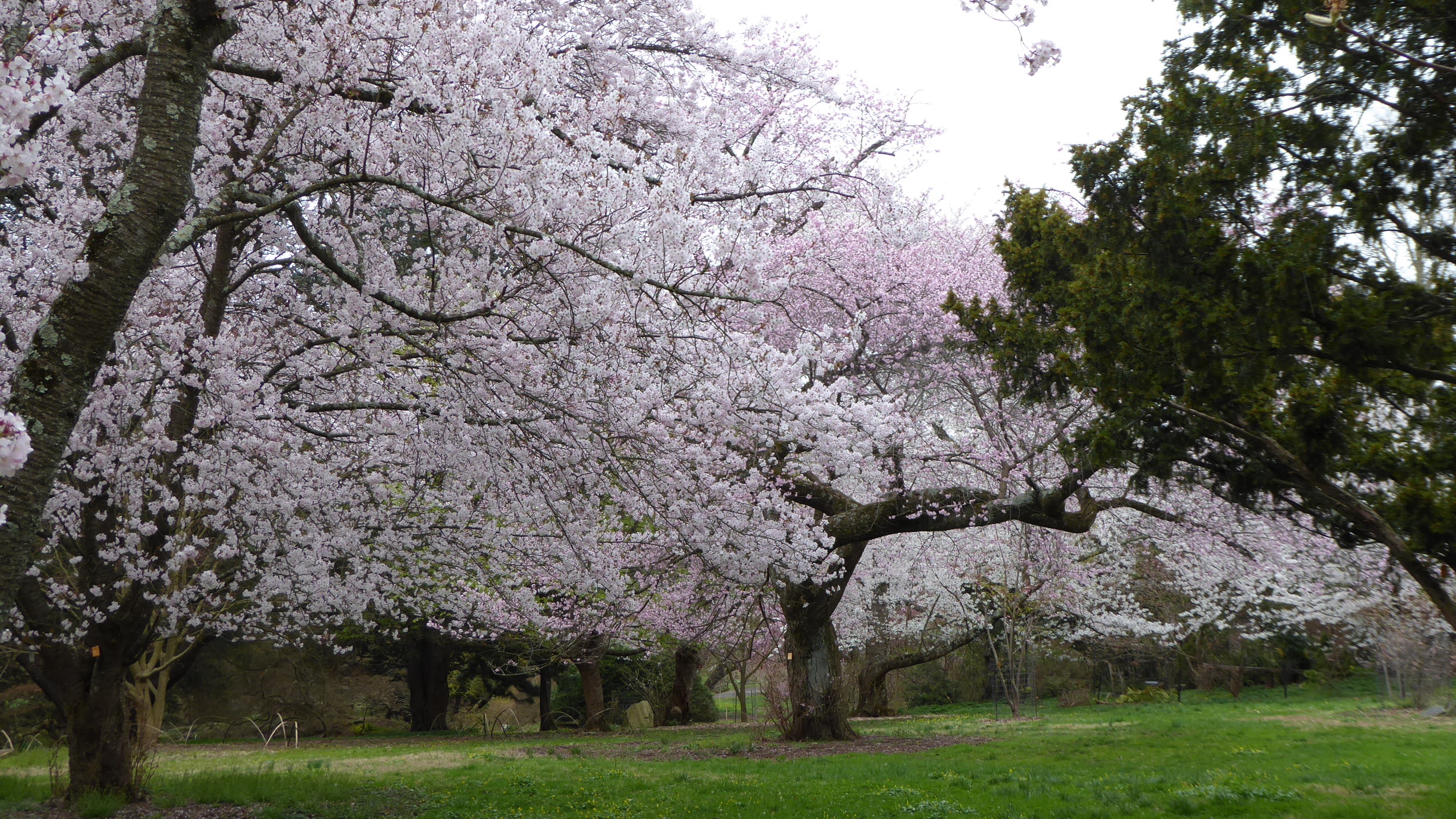 Spring is typically a busy time for the Morris Arboretum, as plants emerge from the ground and sprout new growth, weeds appear with a vengeance, and walking paths fill with visitors eager to stroll through the gardens and take in the sights of new life. Yet on March 14, due to the COVID-19 pandemic, the Arboretum was shuttered to all but essential staff,  separating the facility's amenities for appreciation, relaxation, and education from the thousands who visit every year.
"On my desk," says Anthony Aiello, the Gayle E. Maloney Director of Horticulture and Curator of the Morris Arboretum, "I keep a description of the 'Curatorship of the Arboretum,' written in 1941 when the Arboretum hired its first curator, Henry Skinner. One of the roles described is 'fostering the enjoyment and educational benefits derived by the public from the collections.' I often thought of this while out in the Arboretum by myself, with no one else around to share this fabulous spring."
Yet the spring's closure won't be interminable, and the crew of essential workers has been balancing old jobs while taking on new ones to keep up with the long list of tasks necessary to sustain the Arboretum's irreplaceable collections and landscapes. 
In between performing this care, workers have also been documenting the beauty they're fostering, sharing stunning images on social media and informative videos on YouTube to connect visitors to the garden. If all goes to plan, the Arboretum hopes to open within the next two weeks, with some operational adjustments, including advance tickets, to keep visitors and staff safe. In the meantime, here is a selection of stunning images of the gardens and those caring for them to hold us over until we can once again visit.