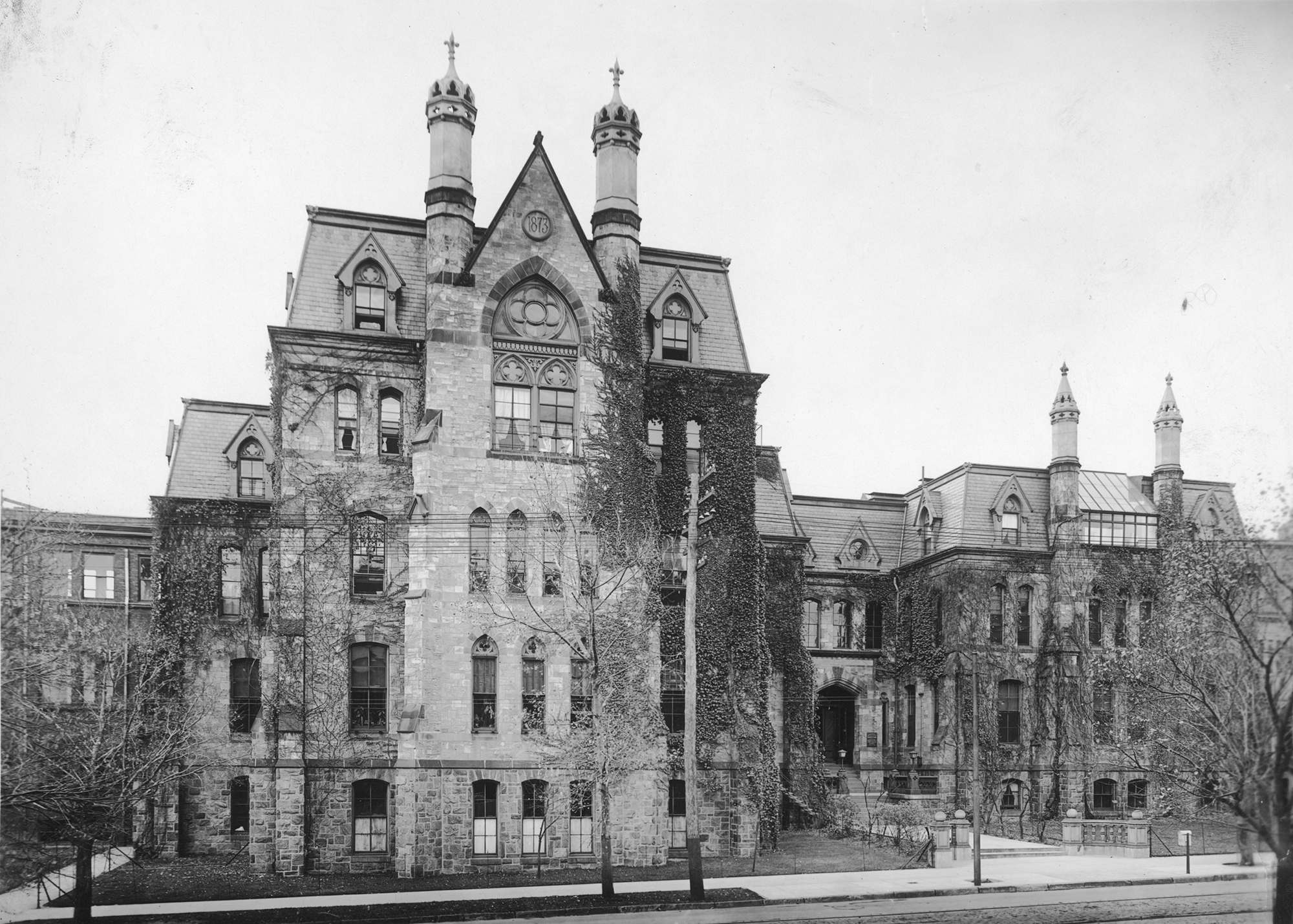 "I have seen the Flu; I have met the Flu; and I am pretty darned sure I've conquered the Flu." In his diary, Private David Ralston Stief describes his bout with the 1918 flu while stationed in France during World War I. Stief's words are detailed, honest, and humorous and offer a rare glimpse into what life was like during one of the deadliest pandemics in modern history. 
As the novel coronavirus continues to shape communities across the world, archivists are eager to capture similar types of personal accounts and experiences for future historians and scholars. With a focus on the Penn community, the University Archives and Records Center has launched the COVID-19 Community Archiving Project, with the goal of documenting the experiences of faculty, students, staff, and alumni as they respond and adapt to life during the pandemic. 
Acting University Archivist J. M. Duffin wants to make it easy for community members to share their personal experiences and stories, crucial documents for future historians and scholars seeking insights into a time period beyond dates and statistics. "Often we have ready access to data, but it's getting the human side of the story that's often the most difficult," says Duffin. "Whenever we do research on a particular past event, we can talk about the chronology of exactly what happened, but it's often very difficult to talk about the experience without firsthand accounts."
As with Stief's diary, many firsthand accounts throughout history come in the form of letters or diary entries. Now, in the age of digital media, there's far more that modern-day archivist can collect, including social media posts, blog posts, videos, and photographs. A list of examples for the types of submissions the archivists are looking for can be found on the project's FAQ page. Duffin also says that any materials already written, such as social media or blog posts, can also be submitted for posterity via the website. 
The site will be available until the pandemic is past, and Duffin encourages anyone in the Penn community to share their stories while they are still clear and vivid. "We know from previous experiences, say with the 1918 flu, that we had to hunt around to find stuff within our collections because there wasn't a lot of material in the traditional institutional records. Our archives are only as good as what we have in them, and often the best time to collect materials is when everything is still fresh," he says. 
And for those who might think their own perspectives aren't worthy or history-making? Duffin emphasizes that in order for future scholars to get an accurate baseline of people's lives during historical events, it's essential to be inclusive and to have a variety of voices available. "No matter if somebody may think that their voice is not as interesting as others, it's critical to include as many voices as we can, no matter how the pandemic affects them, because future historians need to know how it affected everybody."
Additional information about the Penn COVID-19 Community Archiving Project is available at https://archives.upenn.edu/covid-19-project.
J. M. Duffin is the acting university archivist, office manager, and senior archivist at the University Archives & Records Center at the University of Pennsylvania. 
Additional information and resources on COVID-19 are available at https://coronavirus.upenn.edu/.