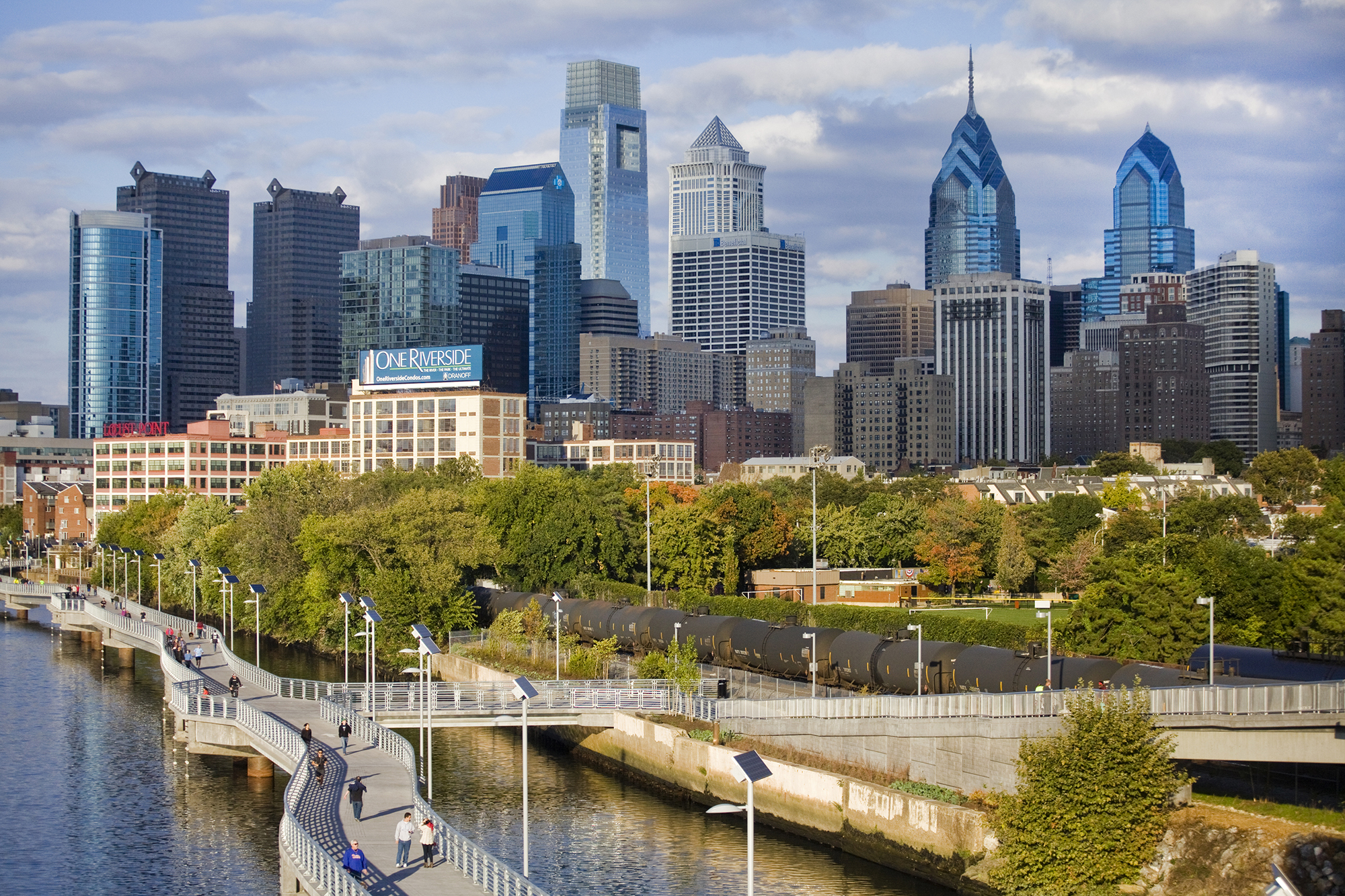 With utility costs on the rise, many low-income families struggle to pay their bills, often making difficult choices about where to allot their limited funds. Though not typically seen as social-service agencies, city-run utilities are contending with how to ensure customers have access to crucial resources, such as water, while continuing to operate sustainably.
In July, Philadelphia became the first city in the country to offer an income-based Tiered Assistance Program, whereby low-income residents pay a reduced water bill and, in some cases, receive forgiveness for past-due bills. But places like Detroit and Flint, Mich., as well as well as many other U.S. cities, face ongoing challenges when it comes to access to clean, fresh, affordable water.
At a conference being held today and tomorrow at the University of Pennsylvania, stakeholders are coming together to unpack the challenges still faced when it comes to affordable water. The conference, which features former Philadelphia Mayor Michael Nutter, as well as community leaders around the nation, is one of the initial efforts of the Water Center at Penn, an initiative launched by Penn Professor of Practice Howard Neukrug, the Center's inaugural director and the former commissioner and CEO of the Philadelphia Water Department.
"There is a lot of discussion right now around the idea of a human right to water," Neukrug says. "At the conference, we're going to have a number of people representing disadvantaged communities from Philadelphia, Detroit, Flint, and elsewhere, all coming together with water utility managers and politicians to ask what we can do to address these issues."
The focus of the gathering, organized in conjunction with the Mayors Innovation Project, Clean Water for All, and American Rivers, is a crucial one, but Neukrug has many other irons in the fire. After "retiring" from nearly four decades in the water utility sector, he joined Penn's faculty and began teaching courses on the 21st-century water sector and on water and urban sustainability. He quickly saw the potential to do more to leverage the expertise of Penn's faculty—and the enthusiasm of its students—to effect change and innovation when it came to water. Thus the idea for the Water Center was born.
Now, the Center has two paid staff in addition to Neukrug, two volunteers, and a slew of partnerships with organizations across the globe. The Center marked a soft launch in early May with a meeting focused on coastal resilience that brought together individuals from the U.S. Army Corps of Engineers and local and regional coastal managers. Several Penn faculty and students joined in the discussions.
"I learned so much about where things stand," Neukrug says. "It's clear that there's a need to apply the work that so many schools at Penn are conducting in terms of coastal resilience, climate change, infrastructure financing, and urban planning."
Penn is not the first institution to create a water center—the University of Michigan and Columbia University, among others, have well-established entities—but Neukrug sees a unique opportunity for Penn to create a regional hub of expertise on water issues.
"I see the Water Center as something of a think tank, forming a connection between the practitioners in the applied field of water and the technology and science and global interests of the students and faculty at Penn," he says.
Currently, the Center staff are reaching out to faculty and students whose work already intersects with water in some way to create a compendium showcasing the University's strengths and areas for growth. Already, Neukrug is making use of his considerable network in the water sector to identify partnerships and opportunities for learning. 
Working with Penn's Netter Center for Community Partnerships and the City of Philadelphia, the Water Center is helping establish a STEM curriculum at Cobbs Creek Environmental Education Center, where new laboratory space as well as the site's stream and constructed wetland offer opportunities for high school and perhaps also college students to test newfound water expertise. Building on Neukrug's consulting work in Pittsburgh and the Lower Susquehanna River, the Water Center will look for ways to improve watershed health and sustainability, from both an environmental and financial point of view. And emerging partnerships on two projects based at Bartram's Garden in Philadelphia and led by scientists and engineers from organizations like The Partnership for the Delaware Estuary, a freshwater mussel hatchery, and the Massachusetts Institute of Technology, a floating science lab, are shaping up as opportunities for Penn students to engage with the Water Center's work.
As summer begins, the Center will be gearing up for October's American Water Summit, to be held in Philadelphia for the first time. The meeting, with a theme "Inspiring Innovation," will bring together the world's experts and top leaders in the water industry to touch on a variety of issues, including the water-energy nexus, improving infrastructure, and planning for future challenges, such as climate change. A key partner in the conference is the Global Water Leaders Group, for which Neukrug serves as senior advisor. 
"The idea for the group is that the best innovators in the world should be working together to create new innovations," Neukrug says. "And I see a lot of opportunity, working with our colleagues throughout the School of Arts and Sciences, as well as the School of Engineering and Applied Science, the School of Design, Wharton, and the Perelman School of Medicine to start talking about how to meet some of these needs and create some of these 'uninvented technologies.'"
Part of the beauty, and the challenge, of the Water Center's mission, is the vast reach of the water sector, encompassing everything from the technology that makes drinking water safe to consume to the societal values that govern where a city should spend its tax revenue. 
But Neukrug says Penn is up to the challenge. "Everywhere I go and everyone I talk to on campus, the concept of having a water center has a different meaning," Neukrug says. "It's going to take a lot of interaction, different researchers working on different pieces and then coming back together to connect. I'm excited."