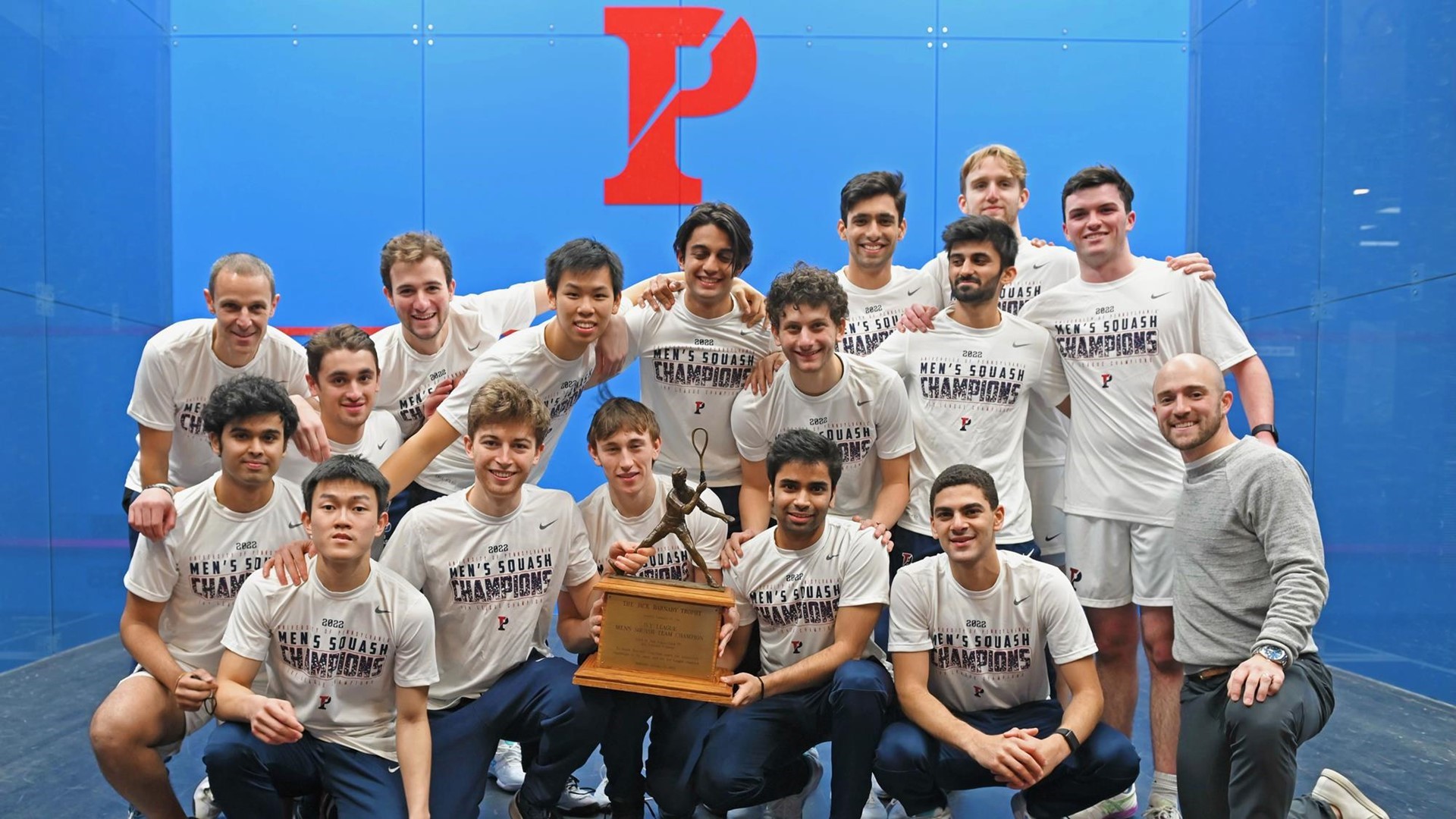 For the first time since 1969, the men's squash team are the outright champions of the Ivy League.
The No. 1-ranked Quakers defeated No. 5-ranked Princeton on Saturday in New Jersey and No. 7-ranked Cornell on Sunday at the Penn Squash Center to cap a perfect 16-0 regular season.
Penn beat Princeton 5-4 in a hard-fought battle that clinched a share of the Ivy League title for the first time in 48 years. The Tigers were threatening and ahead two matches to zero, before graduate student Yash Bhargava, freshman Roger Baddour, and junior Dillon Huang won three straight matches to give the Quakers a 3-2 lead.
Senior Aly Abou Eleinen won his match three games to one, which put Penn up 4-2 and a match away from the chip, but Princeton bounced back and evened the match count at four apiece, the first opponent all season to win more than three matches versus the Quakers.
Junior Saksham Choudhary wrapped up a share of the title for the Quakers by defeating his opponent three games to one, his 27th consecutive match win in regular season play.
The Red & Blue swept Cornell 9-0 to claim the outright league title for only the second time in more than half a century.
Next up for the Quakers is the Men's College Squash Association (CSA) Team Championships from Feb. 18-20 at the Penn Squash Center. The CSA Individual Championships run March 4-6.